Phil Dirt & Dozers Announce March Ohio Concert
The Dozers Are A Local Rock & Roll Favorite and Are Ready for Summer 2005
February 22, 2005 Leave a Comment
By: O. J. Cunningham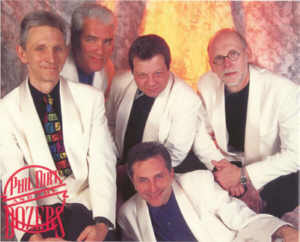 Phil Dirt and the Dozers - 2004 File Photo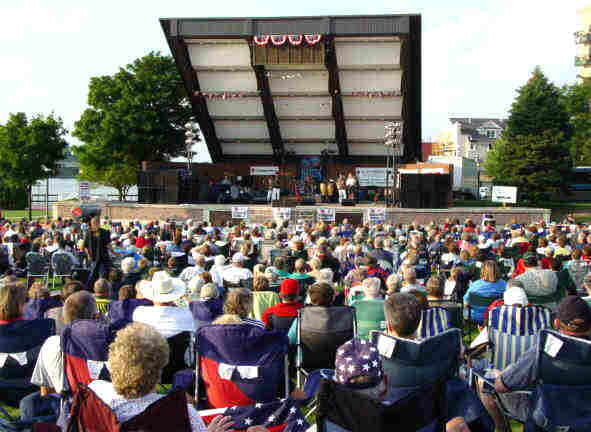 Phil Dirt and the Dozers packed the Wenona Band Shell in 2004
2004 was certainly a momentous year for Phil Dirt & The Dozers.
By every measure, The Dozers had a very successful year. And it was because of you, the fans that made it a great year! The Dozers would like to show their appreciation by kicking off this season with their 2005 Great American Classic Rock'N Roll Experience Tour.
Phil Dirt & The Dozers have rented the beautiful and classic turn-of-the-century Palace Theater in Marion, Ohio for an evening concert, Saturday, March 5 starting at 8:00 PM. The Dozers are inviting all their fans, friends and relatives to come and shake-off those wintertime blues on what promises to be a wild, hot, fun-filled night of authentic classic rock & roll music from the 50's, 60's and 70's. Tickets are all $20 and can be purchased by calling The Palace Theater box office during the day at (740) 383-2101.
Phil Dirt & The Dozers, who recently returned from the Grand Cayman Islands and Jamaica, and performances on a successful Caribbean cruise, are currently busy putting together their new and exciting 2005 show. This show will premiere that evening. According to founding band member Stephen Cabot, "we selected the Marion Palace Theater as our kickoff venue because of the classic architecture and great acoustics found there, as well as the typically warm reception we always receive from the people of Marion, a community that seems to truly appreciate the music from this period of the American rock and roll experience."
Audience members will be treated to a high-energy, nostalgic musical show and contagious humor that is tradition with Phil Dirt & The Dozers, while also enjoying new songs and surprises.
"The March 5th concert will include many new songs," saidEmmy winner and longtime band member Mark Frye. "The Dozers will perform a history of rock and roll songs starting in the early 50's, through the 60's and into the 70's with a few surprises thrown in," said Frye.
"We all need a throwback intime to remind us of where we came from and why our future still rests on the foundation of the past," says band member Tony Alfano, "a Phil Dirt & The Dozers show will take you right back to classic rock's golden age; a spiritual place often revisited by many musicians and people for inspiration and direction."
"Great music from the past are like scents," said band member Craig Goodwin, "they can transport the listener to another time and place. The emotional power of vintage music immediately triggers memories and images of good times, fun places, school years, old friends, and maybe even your first kiss."
"We always make the enjoyment and happiness of our fans our number one priority," says Mark's brother and drummer Rick Frye.
The Dozers would like to see all their friends and fans from the past there that evening. So, please come and join Phil Dirt & The Dozers on the ultimate musical journey, Saturday, March 5 at 8:00 PM at the beautiful Palace Theater located at 276 West Center Street in downtown Marion, Ohio.
The number to the box office is (740) 383-2101.
Editor's Note: Phil Dirt & the Dozers are an annual event during the Bay Arts Council Summer Series at the Wenona Park Band Shell. They are a Bay City favorite. We hope to see them again during the summer of 2005. Here's a chance to catch their act in Ohio during March.
---
---

O. J. Cunningham




O. J. Cunningham is the Publisher of MyBayCity.com. Cunningham previously published Sports Page & Bay City Enterprise. He is the President/CEO of OJ Advertising, Inc.

More from O. J. Cunningham
---
Send This Story to a Friend!
Letter to the editor
Link to this Story
Printer-Friendly Story View
---
--- Advertisments ---