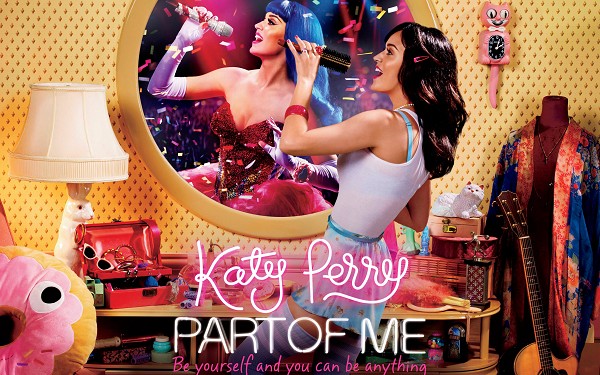 Katy Perry: Part of Me
---
Your Weekly Movie Roundup (7/5/12)
(Updated Every Thursday)
Katy Perry and John Travolta Take Over Your Local Silver Screens
July 5, 2012 Leave a Comment
By: Sean Connelly
Well after a the onslaught that was the Fourth of July weekend movie releases, this week seems pretty tame. Only two new movies are hitting theaters, allowing for the bigger titles to
probably
once again reign supreme at the box office.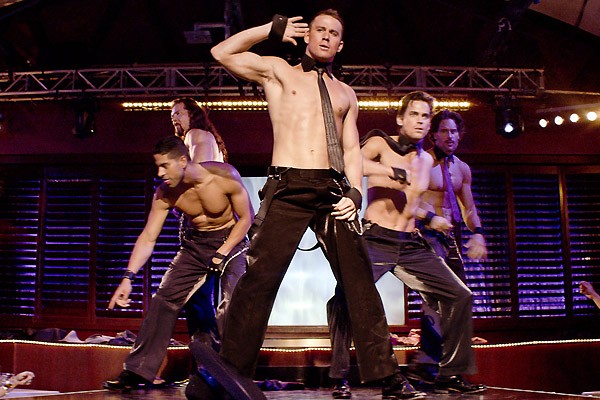 Magic Mike
Photo by Sean Connelly
© MyBayCity.com
Speaking of box office, holy Chip'n'Dales, Batman! I knew Magic Mike was going to do well (how can a half naked Channing Tatum not be a
large
draw for the women of the world?) but it almost beat out Seth MacFarlane's Ted, which was definitely the movie to see before Spidey hit theaters on Tuesday. Never underestimate the power of lonely women, I guess. All joking aside, the Fourth of July weekend is always a big one for movies, and we certainly got a healthy selection this year.
This week Katy Perry and John Travolta go head to head at the box office with Katy Perry's Part of Me documentary and John Travolta's Savages. Two very different movies, that's for sure.
Katy Perry's Part of me is a documentary that follows Perry's life both on the stage and off. It's not something that particularly strikes me as compelling drama, even with her recent departure from now ex-husband Russell Brand. Still Katy Perry fans will probably want to check this one out, as it provides an otherwise unobtainable amount of access in to the star's life.
On the other side of the spectrum we have Savages. A story about two marijuana "farmers" (Taylor Kitsch and Aaron Johnson) who share the same girlfriend (Blake Lively) and the lengths they'll go to in order to protect her when she's abducted by a Mexican drug cartel.
So you're left with a couple options here when selecting a movie this weekend. If you're a huge Katy Perry fan, the choice is pretty clear. However, if you're not, your options are pretty much wide open. Savages looks like a fun action flick, with an interesting take on "romance," and I definitely recommend seeing Ted or The Amazing Spider-Man if you haven't already. Magic Mike is a great way to spend a weekend with the girls, and Brave is another great film from Pixar. Needless to say, it's a great time to be a movie fan!
So here's where and when you can find this weekend's new releases.
Thursday July 5th releases:
Katy Perry: Part of Me
Genre:
Documentary
Runtime:
1:37
Rating:
PG
Director:
Dan Cutforth, Jane Lipsitz
Starring:
Katy Perry, Shannon Woodward and Rachael Markarian
Synopsis:
A documentary that chronicles Katy Perry's life on and off-stage.
This movie takes you along for the ride during Katy Perry's "California Dreams" tour and gives Perry fans a close, personal look at the singer/songwriter's life. It will also provide some insight in to her journey from where she was to where she is now and the struggle along the way.
When you can see it starting Thursday:
Midland NCG Cinemas 3D:
12:55pm, 3:05pm, 5:15pm, 7:25pm, 9:40pm, 11:50pm*
Midland NCG Cinemas 2D:
10:45am
Bay City 8 3D:
5:00pm, 9:30pm, 11:45pm*
Bay City 8 2D:
12:30pm, 2:45pm, 7:20pm
Fashion Square 10 3D:
1:55pm, 6:50pm
Fashion Square 10 2D:
11:20am, 4:20pm, 9:15pm
Saginaw 12 3D:
4:20pm, 9:10pm
Saginaw 12 2D:
11:50am, 2:05pm, 6:45pm, 12:00pm*
Friday July 6th releases:
Savages:
Genre:
Crime, Drama, Thriller
Runtime:
2:11
Rating:
R
Director:
Oliver Stone
Writer:
Oliver Stone, Don Winslow, Shane Salerno
Starring:
Taylor Kitsch, Aaron Johnson, Blake Lively, John Travolta
Synopsis:
Entrepreneurs Ben, a peaceful and charitable marijuana producer, and friend Chon, a former Navy SEAL, run a lucrative, homegrown industry - raising some of the best weed ever developed. They also share a one-of-a-kind love with Ophelia. Life is idyllic in their Southern California town... until the Mexican Baja Cartel decides to move in and demands that the trio partners with them. When the merciless head of the BC, Elena and her enforcer, Lado, underestimate the unbreakable bond of the three friends, Ben and Chon - with the reluctant assistance of a dirty DEA agent - wage a seemingly unwinnable war against the cartel. And so begins a series of increasingly vicious ploys and maneuvers in a high stakes, savage battle of wills.
Fun Facts:
(1) Jennifer Lawrence was originally cast as O, but pulled out in order to star in The Hunger Games. Before Blake Lively was cast, Olivia Wilde, Abbie Cornish, Amber Heard and Teresa Palmer were considered, and Lindsay Lohan expressed interest. (2) Oliver Stone began working on the screenplay adaptation before the book (written by Don Winslow) was published. So confidant was he of this story that he himself contributed to investing in the project. (3) Oliver Stone instructed Blake Lively to take firearm training for her role. Despite not being experienced at the gun range, she hit center mass in her first three shots. (4) Oliver Stone cast Taylor Kitsch after watching his performance in footage from Battleship, which was still in post-production at the time.
When you can see it starting Friday:
Midland NCG Cinemas:
1:05pm, 3:50pm, 9:20pm, 11:45pm*
Bay City 8:
1:00pm, 3:55pm, 6:50pm, 9:35pm, 11:40pm*
Fashion Square 10:
12:00pm, 4:05pm, 7:05pm, 10:05pm
Saginaw 12:
12:01am, 12:15pm, 3:15pm, 6:15pm, 9:15pm, 11:15pm*
Please note that a * represents a time that is only played on days with late showings, please check your local theaters as times are subject to change.
---
---
---
Send This Story to a Friend!
Letter to the editor
Link to this Story
Printer-Friendly Story View
---
--- Advertisments ---