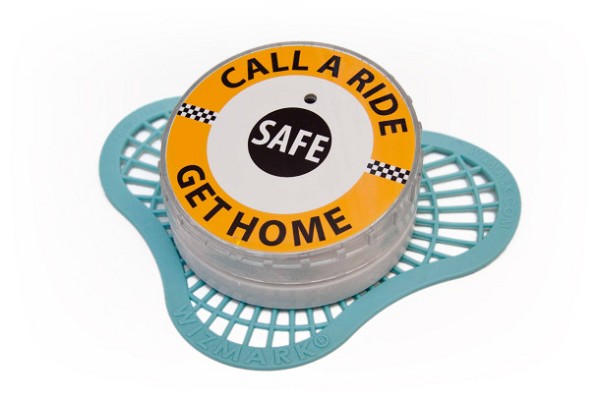 TALKING URINAL CAKE
---
Talking Urinal Cakes - The New Normal
The Times, They Are A-Changin -- Bob Dylan
July 8, 2012 Leave A Comment
By: O. J. Cunningham
Happy (36th) Anniversary To Me . . .
Try to say . . . "Talking Urinal Cakes" with a straight face.
July 1 marked the start of my 37th year in business in Bay City, MI. The first issue of "Sports Page" rolled off the presses back in 1976.
In terms that longtime past-smokers of Virginia Slims cigarettes will certainly recall . . . "We've Come a Long Way, Baby!."

Bob Dylan -- The Times They Are A-Changin'


In the words of Bob Dylan . . . "The Times, They Are A-Changin'"
I'm sure you noticed the recent news "flap" concerning the usage of talking urinal cakes in men's Michigan bathroom urinals. I think the groups in search of yet another way to keep drinking drivers from behind the wheel, were hoping that the cakes could be used to process urine for alcohol content and immediately issue a stern reprimand or make a suggestion such as . . . "You're Over the Limit" . . . "Jail Time Tonight" . . . "Call Attorney Mike Hunt for Legal Assistance."
First blush . . . I was laughing along like every one else. I saw the new "cakes" as an opportunity to replace the old-fashioned bathroom graffiti that has adorned men's bathroom walls in bars and restaurants since the days of the Roman gladiators.
(E-Z Money Idea) -- Use graffiti cakes to leave recorded audio jokes or commentary in every bathroom you visit. Such as . . . "Why are you looking down here . . . The joke is in your hand." (Always a personal favorite)
Most (I'm sure) read the news presentation . . . laughed . . . and said . . . "What will they think of next?"
I interpreted this "leap" in technology . . . and it is truly, high tech . . . just another re-definition of what I have come to personally refer to as the "NEW NORMAL."
My final take on the urinal cakes?
Are you sure?
Do you REALLY want to do that?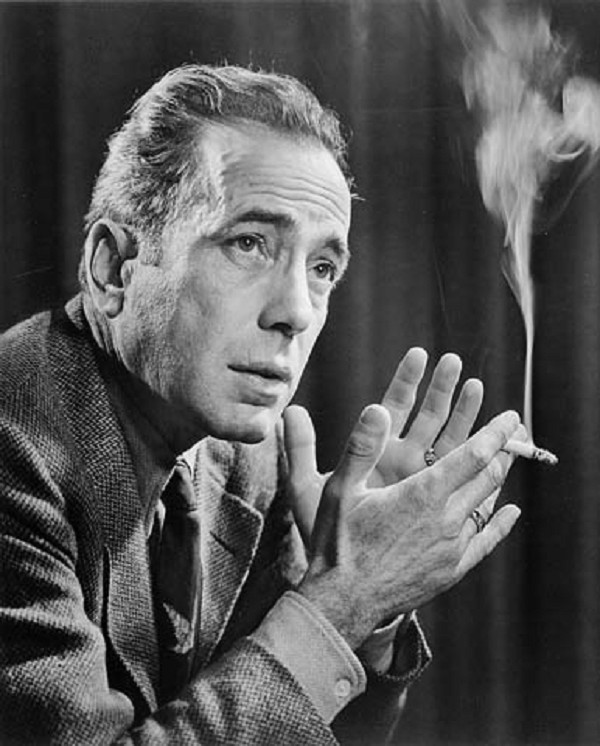 I learned many things
from Humphrey Bogart movies.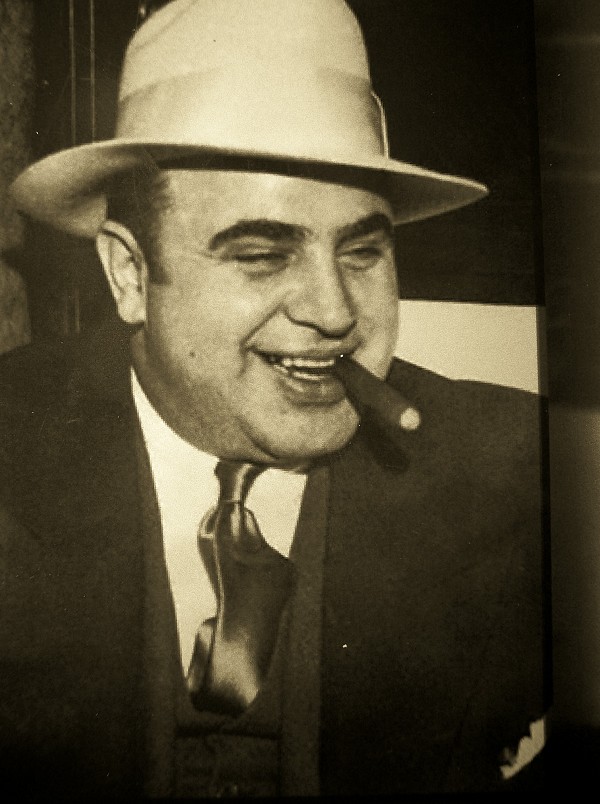 Syphilis Disappeared when
Al Capone went to prison.
The "NEW NORMAL" -- simply put -- is the way my world is today as opposed to "The Way We Were" (Barbara Streisand Reference) back in the 1960s . . . or at least the way I remember it.
I learned at a very young age - from Humphrey Bogart - that the way to truly be a man's man was to sit in a bar, drink a lot of whiskey, chain-smoke cigarettes and make small talk with bartenders until the wee hours of the morning. (Life was Easy)
"Good Food" was meat and potatoes and a green vegetable, prepared by Mom on Sunday. And when Sunday rolled around, every immediate family member showed up for dinner. Family lived close-by. No one dared move further away than the next town over. Otherwise, how would you get home for Sunday dinner? (Life was Easy)
When we had sex, all we worried about was pregnancy because the only "dangerous" disease you could catch was syphilis. And since Al Capone (who died of syphilis) was already locked away in prison . . . The chance of infection was pretty slim. (Life was Easy)
Today? . . .
Well . . . Let's just say that drinking and smoking all night at places like the old Lion's Den has lost some of its luster.
Good food is too often defined as anything that can be bought through a drive-thru window after midnight.
And Sunday dinner at Mom's is a thing of the past because the kids have all moved to the far ends of the continent in search of education and employment.
Safe sex, AIDS, The morning-after pill, PLAN B and abortion . . . Even Roe vs. Wade . . . Have all changed the way men and women relate to the prevention of STDs and/or the fear of unexpected pregnancy.
Is this a better time? Or just a different time?
Young studs seem eager to say . . . "Step aside there, old man. It's not your time any longer.
And the times . . . yes . . . they are a-changin'
For better or worse . . . Time itself will be the final judge of what has been good, bad, and ugly.
The talking urinal cakes . . .?
I think they get filed away in the same waste-basket with human cloning . . .
I'm starting my 37th year in business: (1) Writing about Talking Urinal Cakes and (2) Quoting Bob Dylan.
One thing I got . . . PERSPECTIVE . . .
The line it is drawn
The curse it is cast
The slow one now
Will later be fast
As the present now
Will later be past
The order is
Rapidly fadin'
And the first one now
Will later be last
For the times they are a-changin'


Just because you can . . . Doesn't mean you should.
---
Columns Article 7154
---

O. J. Cunningham




O. J. Cunningham is the Publisher of MyBayCity.com. Cunningham previously published Sports Page & Bay City Enterprise. He is the President/CEO of OJ Advertising, Inc.

More from O. J. Cunningham
---
Send This Story to a Friend!
Letter to the editor
Link to this Story
Printer-Friendly Story View
---
--- Advertisments ---