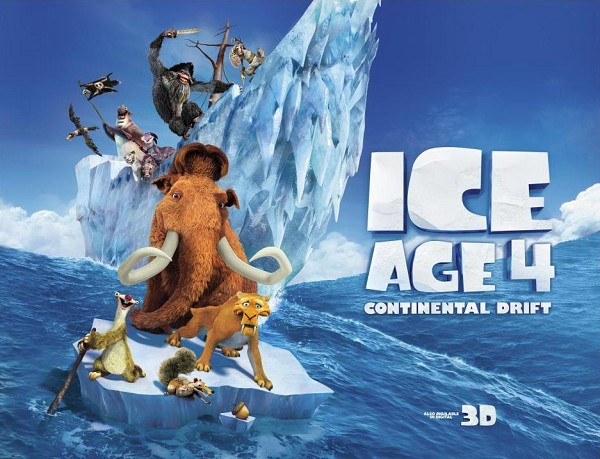 Ice Age 4 Hits Theaters (7/11/12)
Updated Every Thursday
And Spidey Opens to Big Numbers
July 11, 2012 Leave a Comment
By: Sean Connelly
The Amazing Spider-Man performed, well, amazingly in it's opening week at the box office bringing in $140 million dollars domestically. It is the second biggest grossing Tuesday release of all time, following only the original Michael Bay Transformers movie.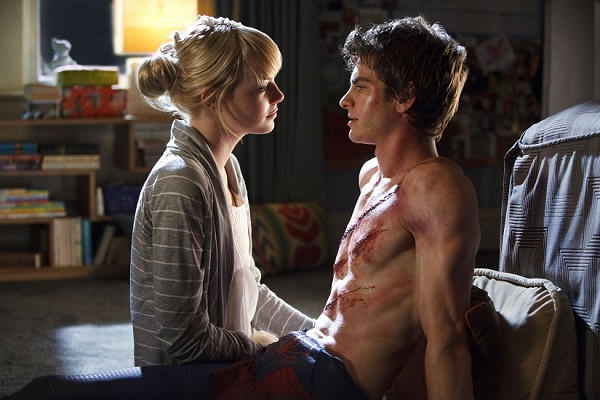 Emma Stone as Gwen Stacy and Andrew Garfield as Peter Parker/Spider-Man
© MyBayCity.com
I got a chance to see it (twice) and I would just like to let you, the reader, know that it was worth every penny. I absolutely LOVED Andrew Garfield as Peter Parker/Spider-Man and Emma Stone as Gwen Stacy. Marc Webb (I know, I know) did an absolutely fantastic job as the director and making you fall in love with those two characters falling in love. He's no stranger to romance, and it showed, as his breakout film (500) Days of Summer was one of 2009's best romantic comedies. The film finally got Spider-Man right, making him a science geek, witty in combat, relateable, and above all else, they put Peter Parker's struggle first. It was almost as if the giant set pieces and monster fights came second and Pete's relationships with his friends and family came first.
All that being said, I would have liked to have seen a little deviation from the origin we all know. Everything is pretty much the same, but Webb does a fantastic job with keeping you interested in the story that they are trying to tell. And speaking of stories, "The untold story" tagline the movie comes with is still untold, being that this is part of another trilogy. We are given a hint that Peter's parents might still be out there, or that they are much more involved in his origin than people may have thought, but not much else. I'm looking forward to seeing this fleshed out over the next two films!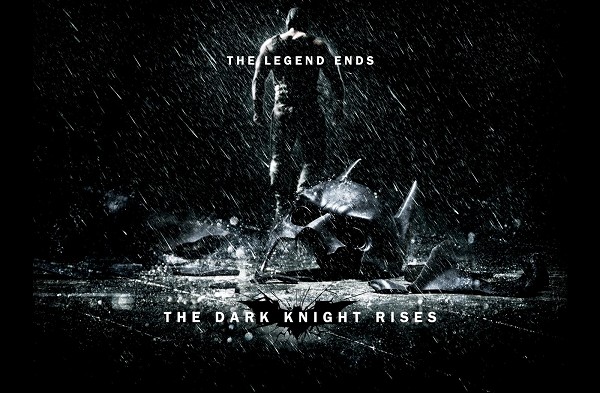 The Dark Knight Rises opening in theaters everywhere July 20th!
© MyBayCity.com
Now that I'm done with Spider-Man rant, another slow weekend for movie releases is upon us, but fear not movie goers! Christopher Nolan's The Dark Knight Rises is only a week away (I know you're all so anxious to see it!)
This week the lone movie on the release list in the tri-city area is Ice Age Continental Drift. This will be the fourth movie in the Ice Age franchise, will be in 3D, and features all key members of the cast returning to reprise their roles of Manny (Ray Romano), Diego (Denis Leary), and Sid (John Leguizamo).
Friday July 13th releases:
Ice Age Continental Drift
Genre: Animation, Adventure, Comedy
Runtime: 1:34
Rating: PG
Director: Steve Martino, Mike Thurmeier
Writers: Michael Berg, Jason Fuchs
Starring: Ray Romano, Denis Leary and John Leguizamo
Synopsis: Manny, Diego, and Sid embark upon another adventure after their continent is set adrift. Using an iceberg as a ship, they encounter sea creatures and battle pirates as they explore a new world.
Fun Facts: (1) Originally, the story was rumored to involve Manny, Sid, Diego, Ellie and Scrat frozen solid and accidentally defrosted in a museum in present day. The film was to be called "Ice Age: Th4w." (2) The villain Captain Gutt is a Gigantopithecus which is a prehistoric orangutan.
Where and when you can see it starting Friday:
Midland NCG Cinemas 3D: 10:45am, 12:55pm, 3:05pm, 5:15pm, 7:25pm, 9:35pm, 11:45pm*
Midland NCG Cinemas 2D: 11:55am, 2:05pm, 4:15pm, 6:30pm, 8:40pm, 10:45pm*
Bay City 8 3D: 4:30pm, 9:00pm, 11:15pm*
Bay City 8 2D: 12:00pm, 2:15pm, 6:40pm
Fashion Square 10 3D: 11:05am, 4:10pm, 9:00pm
Fashion Square 10 2D: 1:40pm, 6:40pm
Saginaw 12 3D: 11:00am, 1:05pm, 3:10pm, 5:15pm, 7:20pm, 9:25pm, 11:30pm*
Saginaw 12 2D: 11:40am, 1:55pm, 4:15pm, 6:35pm, 8:45pm, 11:00pm*
As always, please note that a * indicates that a showtime is only available on days with late shows. Also, please keep in mind that you should check with your local theaters about showtimes as they are subject to change.
As a side note, this week I'm out in beautiful San Diego, CA for Comic Con International! I'll be having a conversation with Stan Lee, sitting in on panels for some of your favorite movies like Iron Man 3 and The Man of Steel, as well as so many other things. I'll be sure to report on my experiences for you next Thursday!
---
---
---
Send This Story to a Friend!
Letter to the editor
Link to this Story
Printer-Friendly Story View
---
--- Advertisments ---