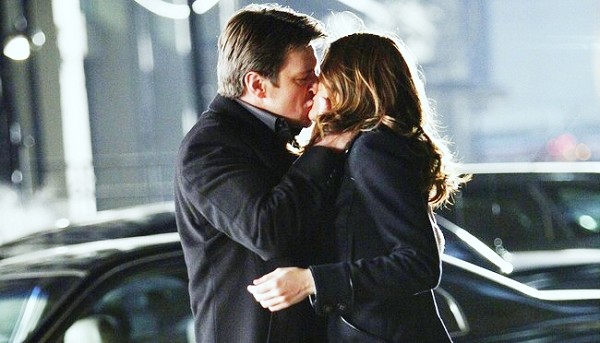 I'm pretty sure that Beckett and Castle have been locked at the lips since the end of last season.
---
Penny . . . Penny . . . Penny . . .
(Updated Thursday 8/23/12)
Fall Lineup Premiers Week of September 24
August 23, 2012 1 Comments
By: O. J. Cunningham
There is one thing for sure as we get closer to the Fall 2012 Television line-up on Network TV.
There's lots more to be excited about . . . and it's all going to be here a at the same time -- The week of September 24th.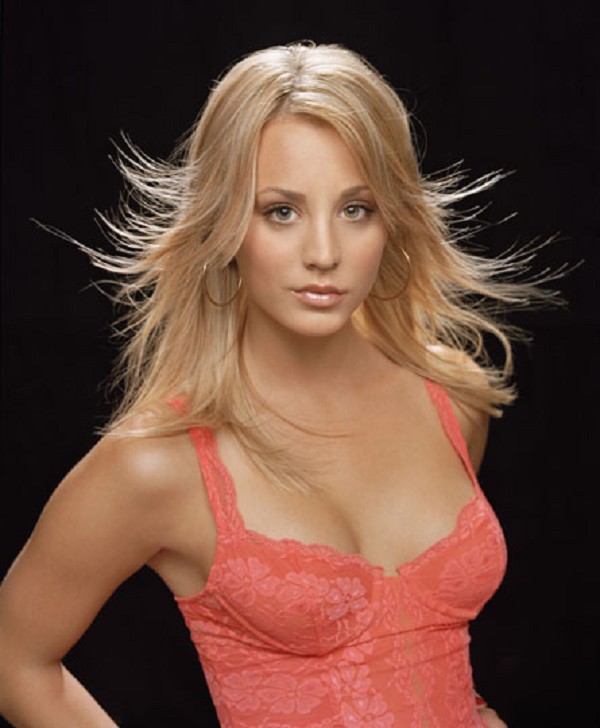 Big Bang -- Kaley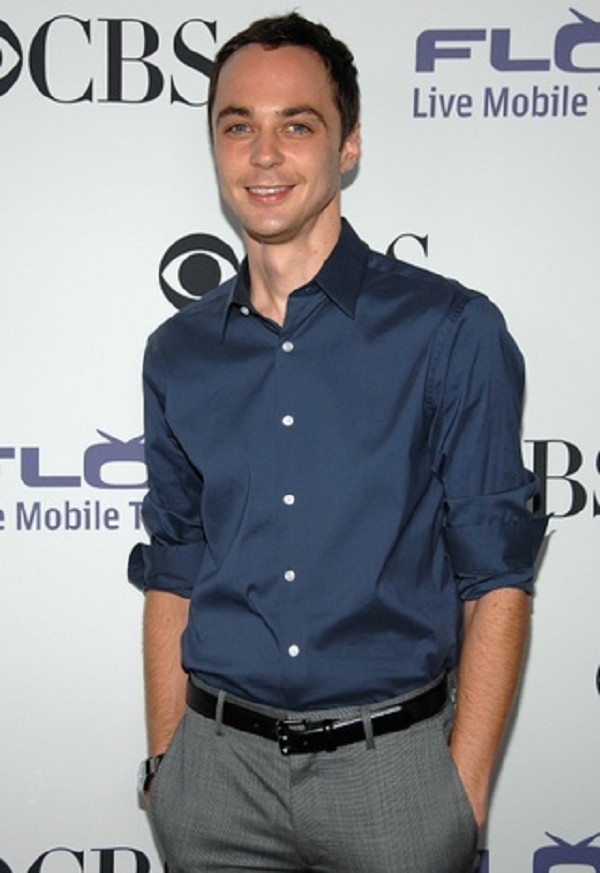 Big Bang -- Jim Parsons
Two Broke Girls Season II premiere Monday Sept 24 9/8c -- Hard to guarantee that this one will make it past the 2nd year. The two "girls" are strong but the ensemble cast is thoroughly lacking in depth of performance. The big blond lady needs to go . . . and go, now.
Castle returns for its fourth season on Monday, Sept. 24 at 10/9c on ABC. I still have the image of Beckett and Castle, locked at the lips, burned into my memory bank -- Oh yeah . . . I'll be there for the series opener on September 24th. I'm a big Stana Katic fan.
The sixth season (Can you believe it?) premiere of The Big Bang Theory airs on Thursday, September 27. But honestly, the number of days (30+) until Penny and Sheldon and Leonard return, makes late September seems more like mid-Winter than the Fall.
Penny . . . Penny . . . Penny . . .
The Mob Doctor
is new this year and stars Jordana Spiro (First seen by me on My Boys). I REALLY like My Boys.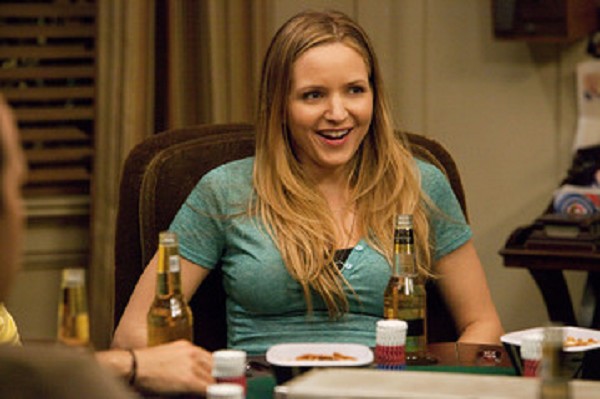 Jordana Spiro -- My Boys
I read somewhere that the plot line is something like . . . "The Sopranos-meets-ER."
I became infatuated with Spiro when I first came across he in her role in the TBS comedy My Boys.
According to Internet Movie DataBase (IMDB), the series is based on the nonfiction book
"Il Dottore,"
in which a doctor becomes complicit in organized crime. Nobody really knows how far Dr. Grace Devlin (Spiro) will cross the line into Mob business.
Spiro is just way too engaging to not give this new project a "first look."
The Mob Doctor premieres Monday, Sept. 17 at 9/8c on Fox.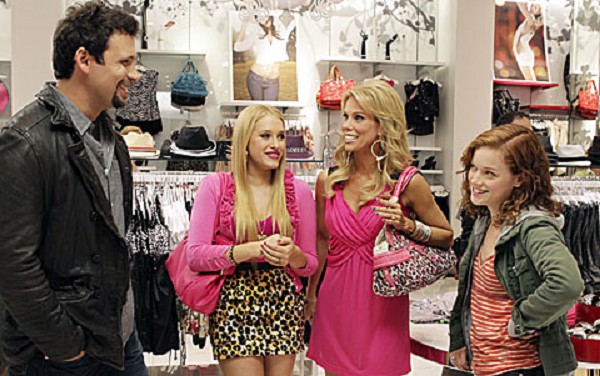 Suburgatory Stars -- Jane Levy, Jeremy Sisto, Carly Chaikin of Suburgatory. Just Watch It! -- Jane Levy is absolutely perfect in this role. The supporting cast fits like a glove. Dallas steals the show every week and you don't even notice your wallet is missing.
Arthur Conan Doyle published the first Sherlock Holmes novel in 1887. The story continues and continues and continues . . . First there was Robert Downey Jr. . . . then a PBS series starring Benedict Cumberbatch. Now we have "Elementary," -- the newest version of the Sherlock legend.
Elementary features a Sherlock (Eli Stone's Jonny Lee Miller) who is paired with Lucy Liu -- a former surgeon who becomes Sherlock's comrade in arms. (1) I like Eli Stone. (2) I always enjoy any performance by Lucy Liu. (3) I never miss a Sherlock Holmes presentation. Worth a look!
Elementary premieres on Thursday, Sept. 27 at 10/9c on CBS.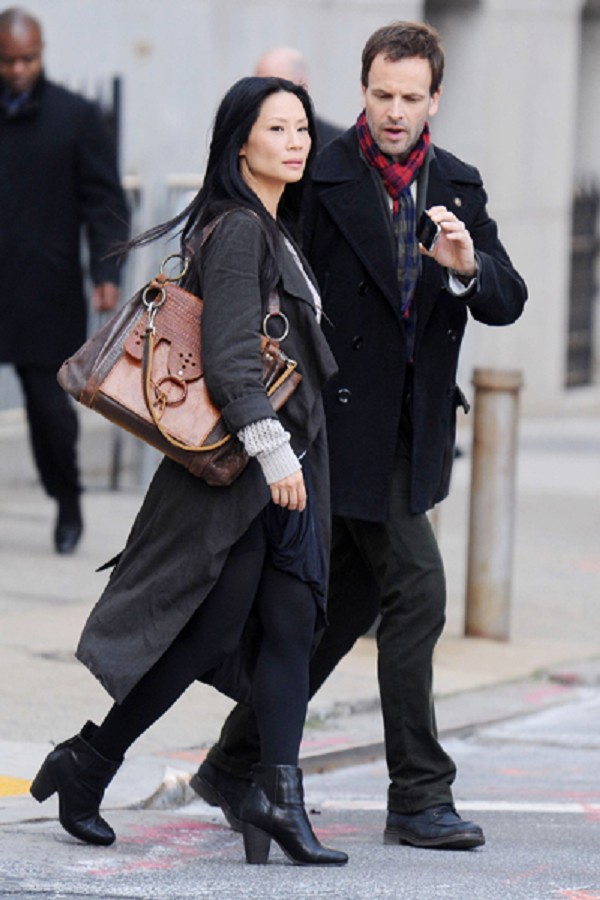 Elementary -- Lucy Liu & Johnny Lee Miller (Eli Stone)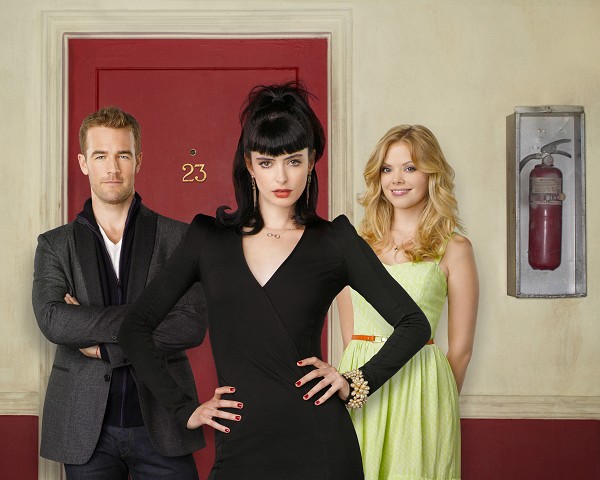 James Van der-Beek, Krysten Ritter and Dreama Walker -- "Bitch" stars
They only made seven (7) episodes of the "Bitch" in 2012.
I came across it by accident -- one late night -- on either HULU+ or Amazon streaming.
I watched the Pilot and then all 6 of the original first year half hour series episodes -- all in one sitting . I like/enjoy all three of the main characters -- James Van der-Beek, Krysten Ritter and Dreama Walker (What kind of a name is Dreama?)
Ritter, as Chloe, just carries the load in this quick-talking comedy series that rates right up there with the likes of Friends, How I Met Your Mother and others of this genre.
Mark the second year of "Bitch" on your "to-do" list for watching later this year.
Don't Trust the B---- in Apartment 23 returns Tuesday, Oct. 23 at 9:30/8:30c on ABC.
---
"The BUZZ" - Read Feedback From Readers!
WALLWE Says: On August 23, 2012 at 09:03 AM

GREAT REVIEWS..PENNY PENNY PENNY. MISSED EARLLIER SHOWS ON MONDAY NIGHT. GRATEFUL FOR THOSE ETERNAL RE-RUNS. TWO GIRLS WITH BOOBS IS PROBABLY APT TITLE FOR 2 BROKE WOMEN BUT NOTHING BETTER ON MY SCREEN DURING THAT HOUR. THE BIG BLONDE TOOK SOME TIME BUT MUCH LIKE CHARLIE SHEEN THE SHOW WOULDN'T BE SAME WITHOUT HER. CONTEMPLATIVE TIME WITH THE HORSE??? OK I GOT IT, TIME TO REFLECT BUT ALSO TIME TO RETURN HIM TO THE WILD..
---

O. J. Cunningham




O. J. Cunningham is the Publisher of MyBayCity.com. Cunningham previously published Sports Page & Bay City Enterprise. He is the President/CEO of OJ Advertising, Inc.

More from O. J. Cunningham
---
Send This Story to a Friend!
Letter to the editor
Link to this Story
Printer-Friendly Story View
---
--- Advertisments ---