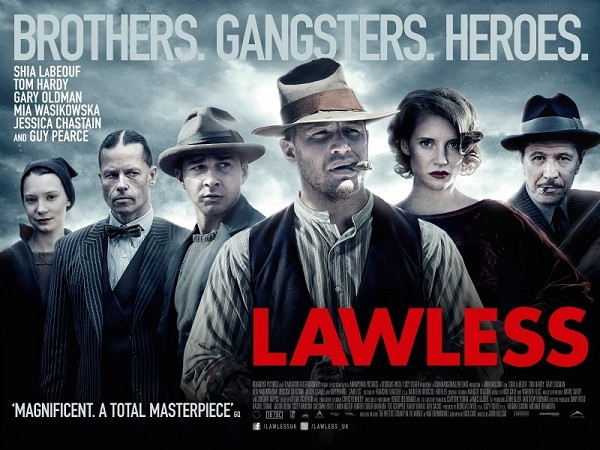 Lawless, in theaters 8/29/12
---
Movies New (And Not So New) In a Theater Near You!
(Updated 8/30/2012)
August 30, 2012 Leave a Comment
By: Sean Connelly
It's a holiday weekend in America, and that means it's time for new movies! While Labor Day weekend might not have the box office power as Memorial Day, Independence Day, or Christmas Day, there are still a few new options coming out this weekend that are trying to earn your hard earned dollar. And if you don't like any of them, most theaters are giving you the option to watch some of your summer favorites, bringing back box office mega hits like the Avengers, Dark Knight Rises, Brave, and a few others.
But we're here for the new movies, am I right!? First up this week is Lawless. Based on a true story, this crime/western-style film is getting pretty decent reviews right out of the gate.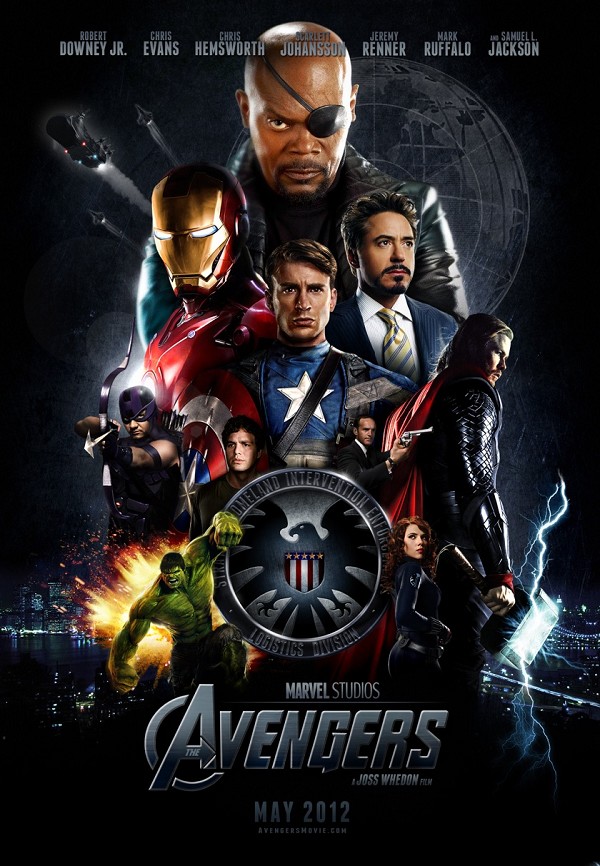 Family tagging along? Seriously, just see this again.
Also, why is Iron Man in this picture twice?
Oh, that's right, because HE'S AWESOME.
It tells the tale of brothers who decide to take the law in to their own hands when their local law enforcement becomes too corrupt to do anything about it. It's set in the Depression-era, so if gritty, dramatic period pieces are your thing, then you better get to your local theater this weekend.
Now if you're not all in to violent, western-style movies then you're not out of luck. If family is your number one concern this weekend then you might want to see Oogieloves in the Big Balloon Adventure.
And when I say Oogieloves....okay I can't honestly say that movie title for fear of losing everything that makes me a man, so how about you just go see something else instead? Something like, oh, I don't know... Brave, Avengers, ParaNorman, or the Odd Life of Timothy Green.
That sounds like a much better investment of your family time to me.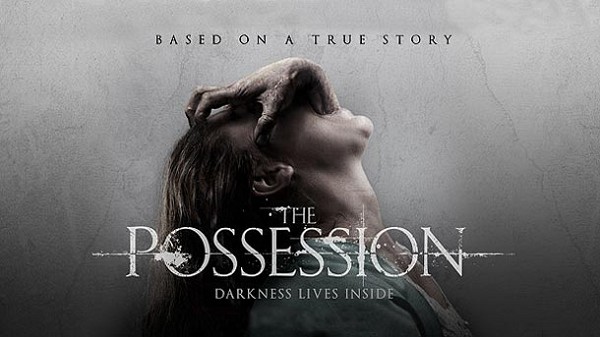 Yikes.
Finally this weekend we have Possession. Judging by the fantastic picture above, you can probably guess this isn't a movie about 9/10's of the law. It's a PG-13 horror film (boooo) about, you guessed it, a possession. It appears as though a father and ex-wife must team up to stop the possession of their child by an evil spirit. Sounds pretty run-of-the-mill to me. But I'm not the biggest horror movie fan. Oh yeah, and this is supposedly based on a true story. Awesome. Next time you see a real evil spirit let me know, OK? Pardon me while I roll my eyes.
That being said, here's the rundown for all three new movies coming out this weekend, plus where and when you can see them.
Labor Day Weekend Releases:
Lawless
Genre:
Crime, Drama, Western
Rating:
R
Runtime:
1:55
Writer:
Nick Cave and Matt Bondurant
Director:
John Hillcoat
Starring:
Tom Hardy, Shia LaBeouf, Guy Pearce
Synopsis:
Set in Depression-era Franklin County, Virginia, a bootlegging gang is threatened by a new deputy and other authorities who want a cut of their profits.
Where and when you can see it this weekend:
Midland NCG Cinemas:
11:20am, 1:50pm, 4:20pm, 6:55pm, 9:25pm, 11:55pm*
Bay City 8:
11:15am, 1:45pm, 4:15pm, 6:45pm, 9:15pm, 11:45pm*
Fashion Square 10:
11:15am, 1:55pm, 4:40pm, 7:25pm, 10:00pm, 11:45pm*
Saginaw 12:
12:00pm, 2:30pm, 5:00pm, 7:30pm, 10:00pm, 11:05pm*
The Possession
Genre:
Horror, Thriller
Rating:
PG-13
Runtime:
1:32
Writer:
Juliet Snowden, Stiles White
Director:
Ole Bornedal
Starring:
Natasha Calis, Jeffrey Dean Morgan, and Kyra Sedgwick
Synopsis:
A young girl buys an antique box at a yard sale, unaware that inside the collectible lives a malicious ancient spirit. The girl's father teams with his ex-wife to find a way to end the curse upon their child.
Where and when you can see it this weekend:
Midland NCG Cinemas:
11:25am, 1:30pm, 3:35pm, 5:40pm, 7:45pm, 9:50pm, 11:55pm*
Bay City 8:
12:40pm, 2:50pm, 5:10pm, 7:30pm, 9:40pm, 11:55pm*
Fashion Square 10:
11:20am, 1:50pm, 4:20pm, 6:50pm, 9:25pm, 12:00am*
Saginaw 12:
11:50am, 2:15pm, 4:40pm, 7:10pm, 9:35pm, 11:50pm*
Oogiloves in the Big Balloon Adventure
Genre:
Family
Rating:
G
Runtime:
1:28
Writer:
Scott Stabile, Kenn Viselman (creator)
Director:
Matthew Diamond
Starring:
Jamie Pressly, Cloris Leachman, and Christpher Lloyd
Synopsis:
The Oogieloves -- Goobie, Zoozie and Toofie -- set out to find five magical balloons that will make their good friend Schluufy's surprise birthday party extra-special.
Where and when you can see it this weekend:
Midland NCG Cinemas:
10:50am, 12:45pm, 2:45pm, 4:40pm, 6:35pm
Bay City 8:
11:05am, 1:00pm, 3:05pm, 5:05pm
Saginaw 12:
11:30am, 1:45pm, 4:00pm
As always, please be sure to verify these times with your local theater as they are subject to change. Also, please be aware that a * indicates that a showtime is only available on days with late show times. Happy viewing!
---
---
---
Send This Story to a Friend!
Letter to the editor
Link to this Story
Printer-Friendly Story View
---
--- Advertisments ---