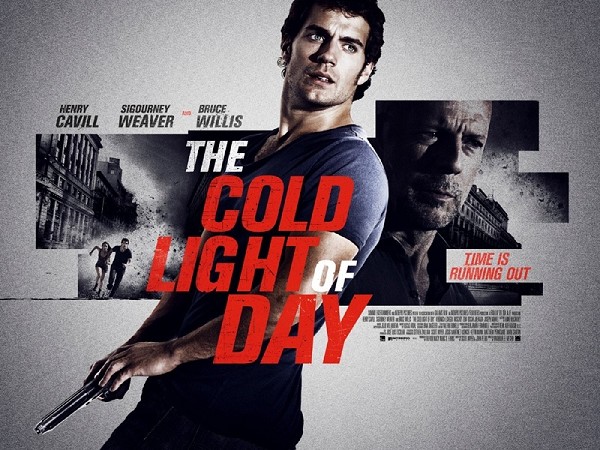 The Cold Light of Day
---
Weekend Movies Shifts in to Fall Mode
(Updated Thursday 9/6/2012)
September 6, 2012 Leave a Comment
By: Sean Connelly
Labor Day weekend has come and gone, and with it so has the summer for the most of us. A lot of people assume that with the passing of summer comes the passing of the years good films, but I'm here to tell you that they're wrong. The fall has some pretty incredible films in it's line-up, some that you're not going to want to miss.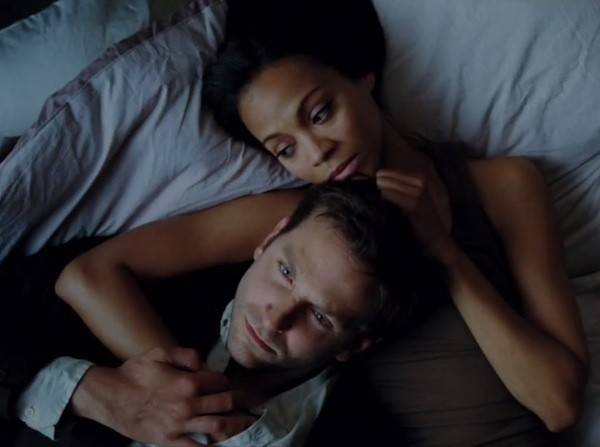 Bradley Cooper sometime before he breaks Zoe's heart.
This weekend you've got a couple of options, depending on your mood, but both films look to be fantastic. First, we'll take a look at The Words and it's star studded cast. This movie tells the tale of an author (Bradley Cooper) who is struggling to find his path to success. Eventually he finds it after publishing a best-selling novel... only he didn't write it. This is the story of what happens when you place success of the wallet above success of the heart.
The other movie coming to theaters this weekend is another film with a super cast (see what I did there, nerds?) called The Cold Light of Day. This isn't quite your typical "cover story CIA agent reveals his secret life to his family" film, as this time the CIA agents son must overcome great obstacles in order to rescue his family from harm. With Henry Cavill playing Bruce Willis' son, and Sigourney Weaver as the dirty CIA boss, the cast alone warrants a viewing.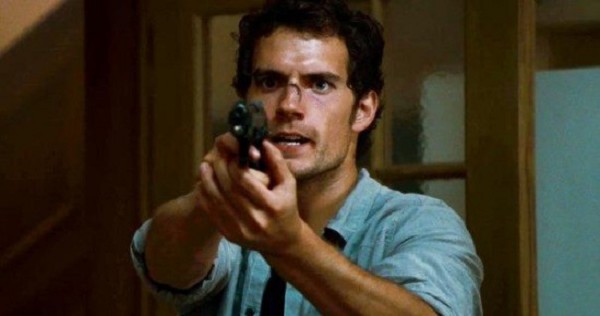 In case you missed it earlier, this guy (Cavill) is the new Superman
Oh, and in other box office news, comic book films once again bring home the major stories of the weekend. Just as soon as Christopher Nolan's The Dark Knight Rises hit the $1 billion world-wide milestone, Joss Whedon's The Avengers turned around and slapped Bruce Wayne in the face with $1.5 billion worth of world-wide daddy issues.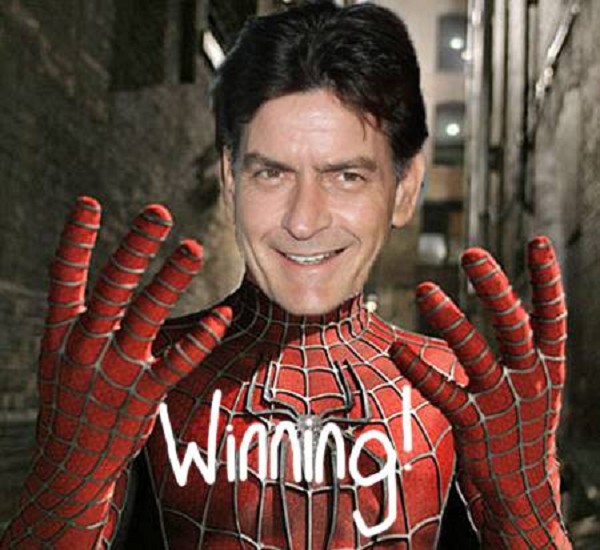 I just... I just... no.
Still lagging way behind in third place for the summer super hero flick is Marvel's The Amazing Spider-Man.
Finally, speaking of Spider-Man, it came out over the weekend that Charlie Sheen pitched a script many moons ago (long before the McGuire/Raimi Spidey films) to a studio about doing a little comic book adaptation called Spider-Man. "I had an office at Orion at the time, and I brought them Spider-Man." Sheen elaborated on the story,
"I said, 'Look, in a couple of years, I'll be too old to play Peter Parker.' And they said, 'Yeah, we're just thinking that cartoons are not the future, comic books are not the future.' And I said, 'But it's Spider-Man, I'm perfect.' And they were like, 'Nah, we're gonna wait.'"
Somebody missed out on huge opportunity. Although, I'm not really sure I'd want to see Sheen don the red and blue tights. What do you think?
Friday September 7th Releases:
The Words
Genre:
Drama, Romance
Rating:
PG-13
Runtime:
1:36
Writers:
Brian Klugman, Lee Sternthal
Directors
Brian Klugman, Lee Sternthal
Starring:
Bradley Cooper, Zoe Saldana, Olivia Wilde, Dennis Quaid, J.K. Simmons, Jeremy Irons, and Michael McKean
Synopsis:
Layered romantic drama The Words follows young writer Rory Jansen who finally achieves long sought after literary success after publishing the next great American novel. There's only one catch - he didn't write it. As the past comes back to haunt him and his literary star continues to rise, Jansen is forced to confront the steep price that must be paid for stealing another man's work, and for placing ambition and success above life's most fundamental three words.
Here's where and when you can see it starting Friday September 7th:
Midland NCG Cinemas:
10:50am, 1:05pm, 3:20pm, 5;30pm, 7:40pm, 9:50pm, 11:55pm*
Bay City 8:
12:50pm, 3:00pm, 5:20pm, 7:35pm, 9:50pm, 12:00am
Fashion Square 10:
11:00am, 1:00pm, 3:00pm, 5:00pm, 7:00pm, 9:00pm, 11:35pm*
Saginaw 12:
12:05pm, 2:20pm, 4:35pm, 6:55pm, 9:10pm, 11:20pm*
The Cold Light of Day
Genre:
Action, Thriller
Rating:
PG-13
Runtime:
1:33
Writers:
Scott Wiper, John Petro
Director:
Mabrouk El Mechri
Starring:
Henry Cavill, Bruce Willis, Sigourney Weaver, Caroline Goodall
Synopsis:
After his family is kidnapped during their sailing trip in Spain, a young Wall Street trader is confronted by the people responsible: intelligence agents looking to recover a mysterious briefcase.
Here's where and when you can see it starting Friday September 7th:
Midland NCG Cinemas:
10:55am, 1:00pm, 3:05pm, 5:15pm, 7:20pm, 9:30pm, 11:35pm*
Fashion Square 10:
11:30am, 1:30pm, 3:30pm, 5:30pm, 7:30pm, 11:40pm*
As always, make sure you check your local listing for show time verification, as they are always subject to change. And please note that a * indicates that a show time is only valid on days with late shows.
---
---
---
Send This Story to a Friend!
Letter to the editor
Link to this Story
Printer-Friendly Story View
---
--- Advertisments ---