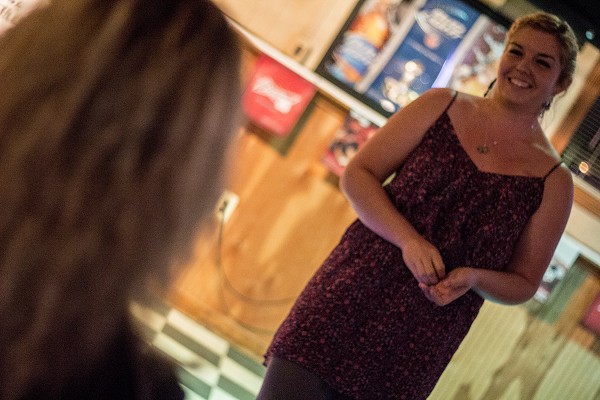 Mandy wins week one!
---
Michigan Idol Returns as Karaoke for Ka$h!
September 16, 2012 Leave a Comment
By: Sean Connelly
The Willew Lounge is once again the host for a singing competition that brings together some of the best talent in the tri-cities week after week.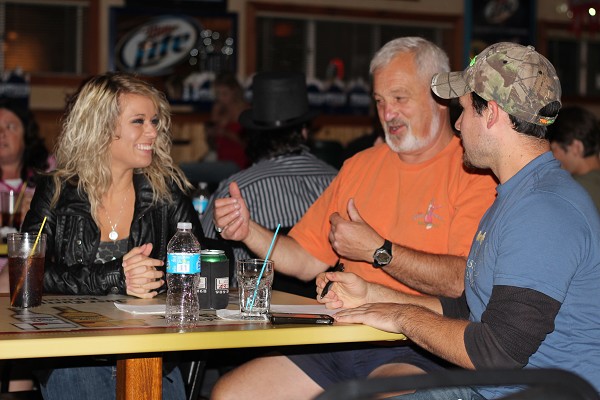 Judges for week one
L/R Dani Vitany, Dave Bernreuter, Travis Paten
Photo by Sean Connelly
© MyBayCity.com
Michigan Idol had a great run at the Willew, but after the fourth season saw a decline in attendance it was time for a change. Much like a performer has to change with the times, Michigan Idol's new format is modeled after some of the more successful competitions in the area.
"I love the new format," said regular contestant Jesse Fisher, "it really helps with one of my main gripes in past seasons, now you can have different judges every night and not worry about combining top scores with varying judges."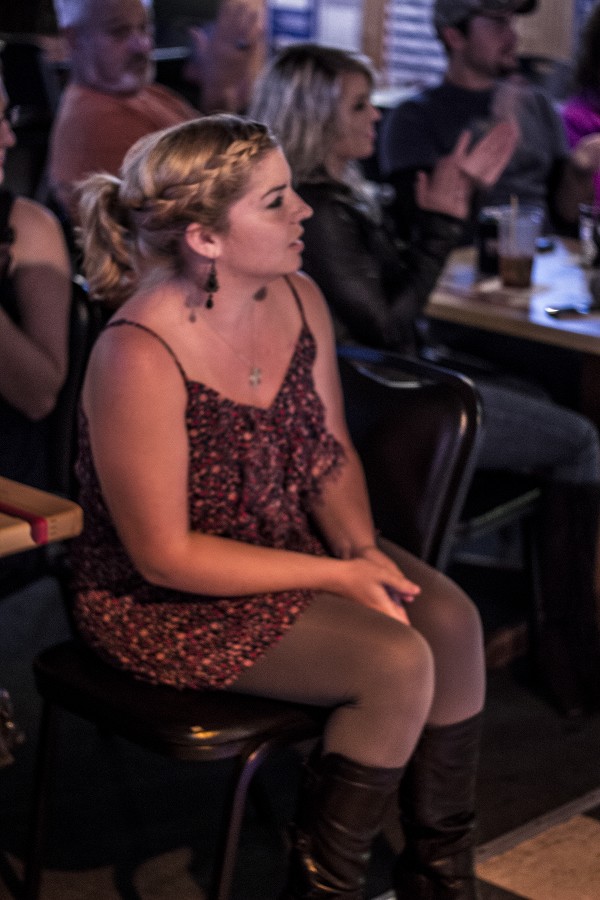 Mandy waiting to find out week one's winner.
Photo by Sean Connelly
© MyBayCity.com
The new format, which allows a new $50 winner every night, was implemented so as to not limit performers who couldn't necessarily make it to the Willew every Wednesday night. "Having a combined score determine the winner really put the pressure on us to be there every night," added Fisher.
The finale of the newly dubbed "Karaoke for KA$H" will be on November 14th at the Willew Lounge. Every single weekly winner will be invited back to perform one last time to determine the grand prize winner for the first season of Karaoke for KA$H. A grand prize that totals $500 in 'KA$H.' The weekly winners are not discouraged from returning in the future, for addition shots at winning an extra $50.
This week's winner, Mandy Glashauser, blew away the Willew with her powerful voice. "I absolutely love your stage presence, it felt like you were singing directly to me," said K4K judge Dave Bernreuter. Mandy has been around the competition in the past, and placed in the top 3 at the end of Michigan Idol Season 3. But winning, even if it was just a single night, was something that meant a great deal to the singer.
Due to the newly revamped format, any one can come out and participate on any given Wednesday for a chance at $50 and an invitation to the $500 finale on November 14th. Warm-ups start at 8PM at the Willew Lounge with the competition getting under way at 9PM sharp.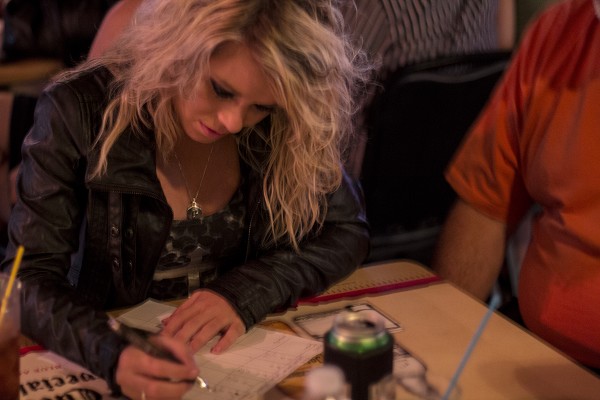 Judge Vitany scoring one of the competitors.
Photo by Sean Connelly
© MyBayCity.com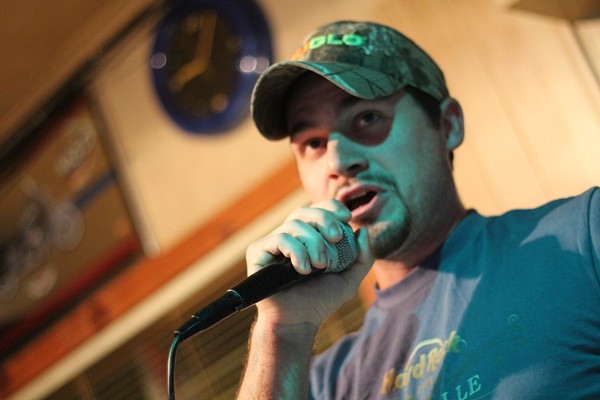 Idol Season 4 winner Travis Paten performs before the competition gets underway.
Photo by Sean Connelly
© MyBayCity.com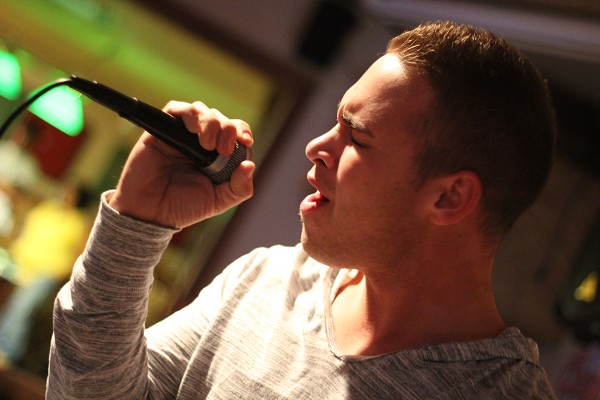 Idol Season 3 winner Joey Atchinson performs before the new season!
Photo by Sean Connelly
© MyBayCity.com

L/R Performers Mandy Glashauser, Brad, Debi Schmeider, Jesse Fisher
Photo by Sean Connelly
© MyBayCity.com
---
---
---
Send This Story to a Friend!
Letter to the editor
Link to this Story
Printer-Friendly Story View
---
--- Advertisments ---