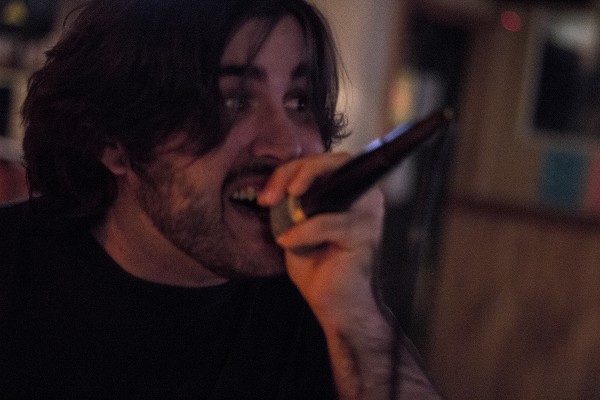 Jesse Fisher during his winning performance at Willew
---
Jesse Fisher Wins Week 2 of Karaoke for Ka$h! at Willew
September 23, 2012 Leave a Comment
By: Sean Connelly
Karaoke for Ka$h (formerly Michigan Idol) Week 2 has come and gone, and with it one of the mainstays of the competition from seasons past has accomplished his first victory.
Jesse Fisher, a performer in the competition for over a year now, finally got his first victory Wednesday night after singing "Had Enough" by Breaking Benjamin. "I had planned on plugging Friday's Candle Light Vigil for Domestic Violence at Vet's Park," said Fisher, "but I didn't want the judges to feel that I was using the cause to try and enhance my chances of winning, so I didn't bring it up."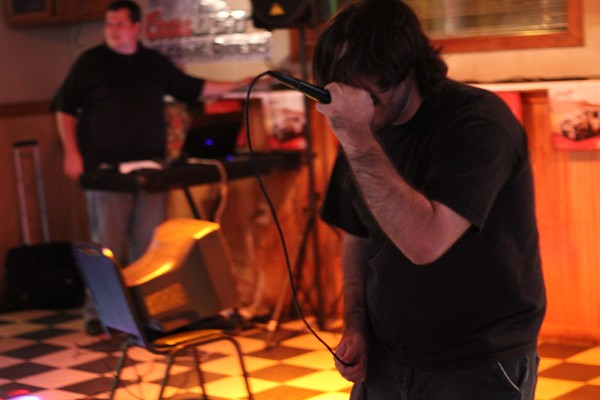 Fisher during his performance.
Photo by Sean Connelly
© MyBayCity.com
The song, which is about being pushed too far and not being able to take it anymore, was one that Fisher had performed in the past and felt really reflected how he felt about domestic violence. "The song is about being pissed off, and that's how domestic violence makes me feel, at the most basic of levels: Pissed off," added Fisher.
Fisher has been a part of Idol/K4K for over a year now, with his first Idol performance taking place on September 14th, 2011. "Being around the competition for so long, I know what songs I do best," said Fisher about his preparation process, "Before it was last minute decisions and scrambling for ideas. Now I know going in to the night what songs I'll be performing, and it's usually based on the judge and crowd reactions from the past."
Fisher's song selection this week, however, wasn't appreciated by all in attendance. Host Josh Sharrow had a few comments for Jesse before the judges took over that weren't exactly supportive. "Apparently Josh (Sharrow) didn't like my performance, but he isn't a judge, and they're (the judges) the ones who matter," added Fisher.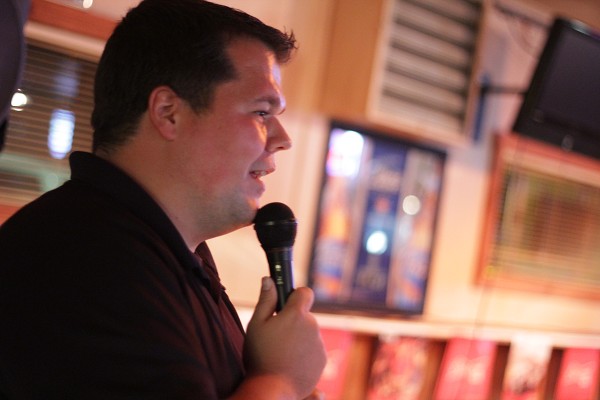 "I loved your two warm ups... what happened?" -- Sharrow
Photo by Sean Connelly
© MyBayCity.com
Controversial song selection isn't something new for Fisher. In the final season of Michigan Idol, Jesse performed a song that was met with quite a bit of hostility by those in attendance at the Willew Lounge. "It was 'I Just Had Sex' by Lonely Island. It was a fun song to perform, and the judges loved it," said Fisher.
Among the other contestants was returning K4K Week 1 winner Mandy Glashauser and former Michigan Idol contestant Chuck Kirkbride. While former winners can enter the competition, they cannot win the nightly $50 prize. However, after making every consecutive week since his first appearance last year, Jesse Fisher doesn't plan on staying away from the competition. "I'm not going to stop trying to improve. I'll be back before the final week."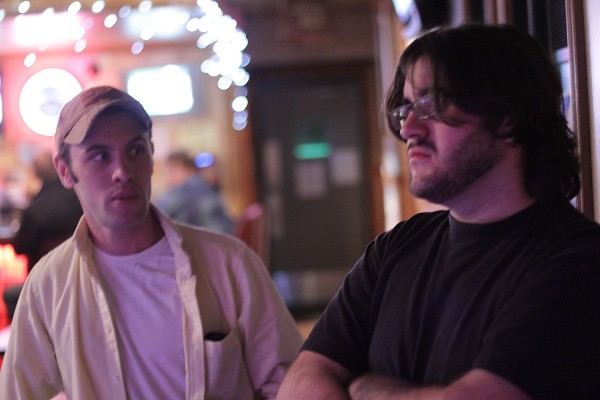 Jesse Fisher and brother John Fisher just before Jesse found out he won Week 2!
Photo by Sean Connelly
© MyBayCity.com
The final night for the first season of Karaoke for Ka$h takes place on November 14th at the Willew Lounge in Bay City, where Last Choice Country hosts Josh Sharrow and Shawn Doyle will hand out the grand prize of $500. Winning his first night was special for Fisher, but he knows there's still an even more important night coming up. "It felt nice to have all that hard work and dedication pay off, even if it was only for one night. It just made me want to win the grand prize even more."
Karaoke for Ka$h returns at the Willew Lounge this Wednesday, with warm ups starting at 8PM and the competition getting under way at 9PM.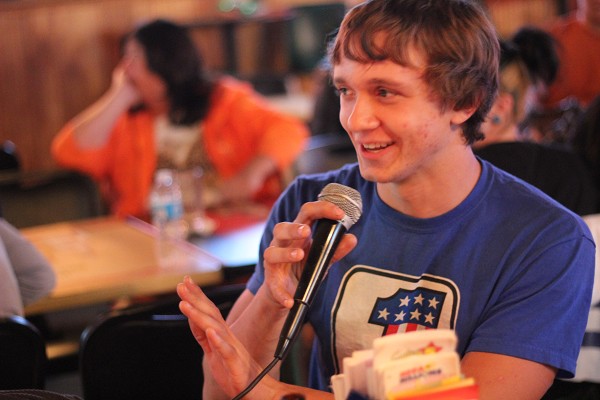 First time judge, Tyler Golden
Photo by Sean Connelly
© MyBayCity.com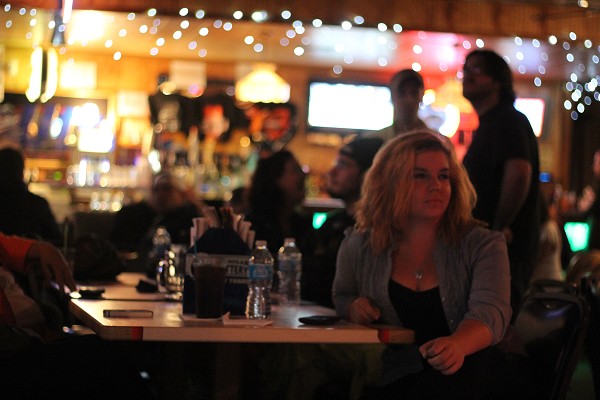 Mandy Glashauser watches as Kirkbride performs
Photo by Sean Connelly
© MyBayCity.com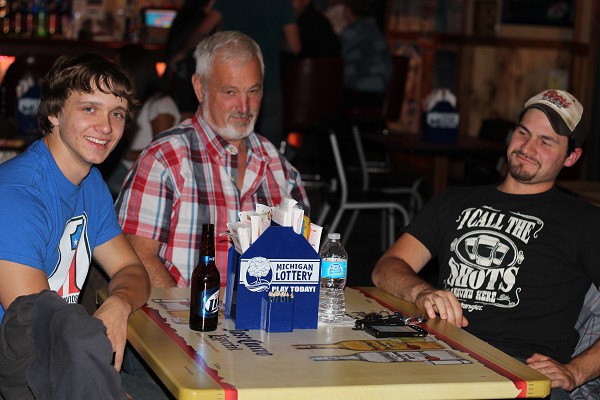 All three judges for week two.
LR Tyler Golden, Dave Bernreuter, Travis Paten
Photo by Sean Connelly
© MyBayCity.com

Contestants L/R Jesse Fisher, Mandy Glashauser, Chuck Kirkbride
Photo by Sean Connelly
© MyBayCity.com
---
---
---
Send This Story to a Friend!
Letter to the editor
Link to this Story
Printer-Friendly Story View
---
--- Advertisments ---