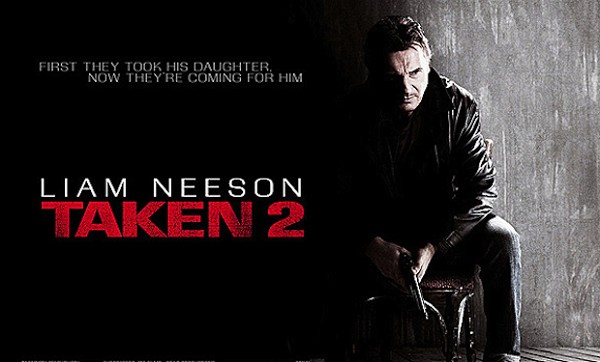 He will find you.
---
Weekend Movie Update!
Zombie Dogs! Vengeful Daughters! Group Sing-Offs!
October 3, 2012 Leave a Comment
By: Sean Connelly
I don't know who you are, and I don't know what you want... if you're looking for movie reviews I can tell you that I don't have time to write them. But I can tell you what I do have. It's a very particular set of skills, skills that I have acquired over a some-what short writing career, skills that make me the perfect columnist for people like you. If you continue reading this article you'll find insight in to what movies are coming out this weekend, and when you can see them. If you do not, well then you'll probably make a horrible decision and see an awful movie, possibly after showing up at the wrong time, in the wrong town, and you might even die.
Well, admittedly, you probably won't die. I just didn't have any idea how to end that horrible alteration to the popular quote from the original Taken (seen here: http://youtu.be/KgmO32IdwuE). You've probably already figured out why I'm using it... Taken 2 hits theaters this Friday! This time Liam Neeson's character is "Taken" along with his wife and it is up to their daughter to rescue them.
I am horribly conflicted when it comes to this movie. Half of me feels incredibly excited to get the chance to possibly see more of the epic epicness that is Liam Neeson, while the other half of me has a sort of "meh" approach to the whole concept. Early reviews for Taken 2 are for the most part positive, so do with that what you will.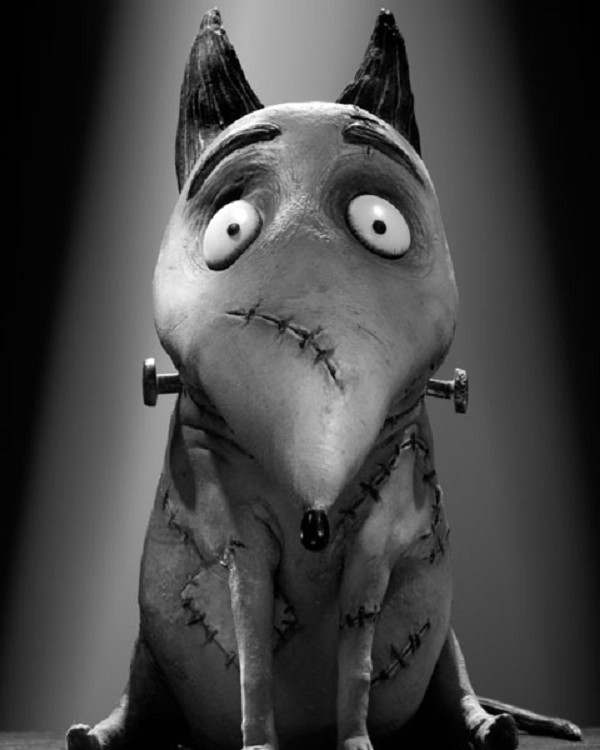 Frankenweenie
Also hitting the silver screen this Friday is Disney's Frankenweenie. This is the story about a boy who loses his dog after it's hit by a car. The boy then resurrects the dog in a very Frankenstein's Monster-ish way and then must convince both his family and their neighbors that the zombie dog is perfectly fine. The film is a remake of a short, also called Frankenweenie, that Tim Burton himself produced 28 years ago. It is also the first Tim Burton film to not feature Johnny Depp since Big Fish.
Finally, Pitch Perfect is a musical comedy that features the lovely and talented Anna Kendrick. Guys, it is most definitely a date movie and one that I can see many of your lady friends wanting you to tag along for the ride on. But don't worry, while this "chick-flick" is filled with humor geared a bit more towards the fairer sex, it's definitely no Twilight. Your masculinity may remain intact after being subjected to these group sing-offs.
All that being said, my recommendation for this weekend if you're aiming for a new movie is Taken 2. Now obviously it's not exactly appropriate for the little ones, so please keep your audience in mind.
Here's the list of the movies coming out this weekend, along with where and when you can see them.
Taken 2
Rating:
PG-13
Runtime:
1:31
Genre:
Action, Crime, Drama
Writer:
Luc Besson, Robert Mark Kamen
Director:
Olivier Megaton
Starring:
Liam Neeson, Famke Janssen, and Maggie Grace
Synopsis:
Bryan Mills, the retired CIA agent, stopped at nothing to save his daughter Kim from Albanian kidnappers. The father of one of the kidnappers has sworn revenge and takes Bryan and his wife hostage during their family vacation in Istanbul. Bryan enlists his daughter to help them escape.
Where and when you can see it starting Friday October 5th:
Midland NCG Cinemas:
11:05am, 1:15pm, 3:25pm, 5:30pm, 7:35pm, 9:45pm, 11:50pm*
Bay City 8:
1:00pm, 3:10pm, 5:20pm, 7:30pm, 9:50pm, 11:55pm*
Fashion Square 10:
11:20am, 12:30pm, 1:50pm, 2:50pm, 4:10pm, 5:10pm, 6:50pm, 7:40pm, 9:20pm, 10:10pm, 11:45pm*
Saginaw 12:
11:50am, 12:30pm, 2:10pm, 2:50pm, 4:30pm, 5:15pm, 6:50pm, 7:35pm, 9:10pm, 9:50pm, 11:30pm*
Frankenweenie
Rating:
PG
Runtime:
1:27
Genre:
Comedy, Animation, Horror
Writer:
John August, Tim Burton
Director:
Tim Burton
Starring:
Winona Ryder, Catherine O'Hara, Martin Short
Synopsis:
When young Victor's pet dog Sparky (who stars in Victor's home-made monster movies) is hit by a car, Victor decides to bring him back to life the only way he knows how. But when the bolt-necked "monster" wreaks havoc and terror in the hearts of Victor's neighbors, he has to convince them (and his parents) that despite his appearance, Sparky's still the good loyal friend he's always been.
Where and when you can see it starting Friday October 5th:
Midland NCG Cinemas 3D:
10:40am, 2:45pm, 7:00pm, 9:00pm, 11:05pm*
Midland NCG Cinemas 2D:
12:40pm, 4:50pm
Bay City 8 3D:
4:10pm, 9:00pm, 11:10pm*
Bay City 8 2D:
11:50am, 2:00pm, 6:30pm
Saginaw 12 3D:
11:55am, 2:20pm, 4:45pm, 7:10pm, 9:25pm, 11:30pm*
Saginaw 12 2D:
11:10am, 1:35pm, 4:00pm, 6:25pm, 8:40pm, 11:00pm*
Pitch Perfect
Rating:
PG-13
Runtime:
1:52
Genre:
Comedy, Music
Writer:
Kay Cannon
Director:
Jason Moore
Starring:
Anna Kendrick, Brittany Snow, and Rebel Wilson
Synopsis:
Beca, a freshman at Barden University, is cajoled into joining The Bellas, her school's all-girls singing group. Injecting some much needed energy into their repertoire, The Bellas take on their male rivals in a campus competition.
Where and when you can see it starting Friday October 5th:
Midland NCG Cinemas:
11:30am, 1:55pm, 4:20pm, 6:45pm, 9:15pm, 11:40pm*
Bay City 8:
11:40am, 2:10pm, 4:35pm, 7:10pm, 9:35pm, 12:00am*
Fashion Square 10:
11:10am, 1:45pm, 4:20pm, 7:05pm, 9:45pm, 11:50pm*
Saginaw 12:
12:00pm, 2:30pm, 5:00pm, 7:30pm, 10:00pm, 11:55pm*
As always the show times are subject to change, so make sure you verify them with your local theater. Please keep in mind that a * indicates a show time is only available on Friday and Saturday evenings. There will also be a special 10:00pm showing of Taken 2 on Thursday October 4th at both the Saginaw 12 and Bay City 8 theaters. The Fashion Square 10 will also be showing Taken 2 at midnight on Friday morning.
---
---
---
Send This Story to a Friend!
Letter to the editor
Link to this Story
Printer-Friendly Story View
---
--- Advertisments ---