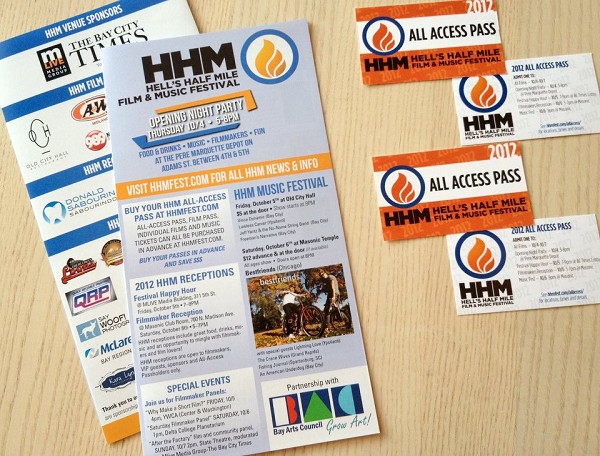 Photo courtesy of the HHM Facebook page.
---
Weekend Movie Update
(UpDated 10/11/12)
And an Apology
October 11, 2012 Leave a Comment
By: Sean Connelly
First, I would like to take the time to admit that I definitely dropped the ball last week with my article. As you probably know, this weekly article is about what movies are coming out over the upcoming weekend. You may also know that Bay City is host to one hell of a film festival (see what I did there?) every Fall known as Hell's Half Mile. That super awesome film festival which I didn't mention at all last week... was last weekend. To make matters even worse, I completely missed my opportunity at a shameless plug (correcting that in 3...2...1...
Zeroes
) for my own short film that was in the festival.
Basically, I'm sorry. If you missed out on things like: The incredible festival opener, Missed Connections, the stellar Local Shorts program, or the eye-opening documentary Brothers on the Line, you owe it to yourself to hate me a little bit. Seriously. My bad.
Now, on to the present tense and movies that you're actually able to see this weekend.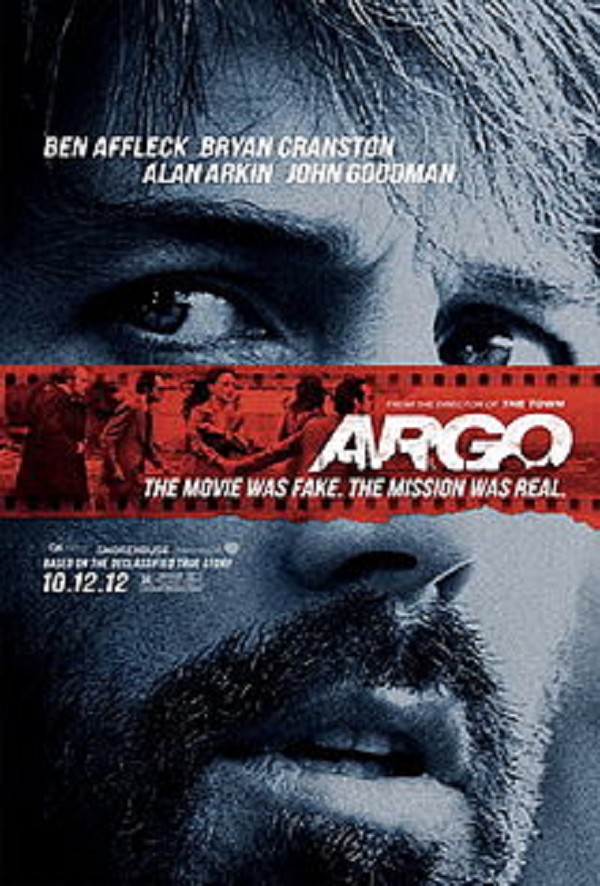 You know, it seems that recently I've been able to decipher what one movie coming out over the weekend is worth a couple of your Abraham Lincolns (that's $5 bills, y'all). This weekend really isn't going to be different. However, please keep in mind that I absolutely loathe horror films. It's just a personal thing, I don't like paying to not sleep at night. Yes, I'm a big baby.
So, with my loathing of things that go bump in the night in mind, I'm going to have to go with Argo as the movie of choice this weekend. I'm not usually in to dramas too much either, but it's up against a Kevin James comedy about MMA and the aforementioned horror film that I just can't get behind. Plus, it actually looks really good.
Argo is about a CIA "exfiltration" specialist who comes up with a unique idea to free six US citizens trapped in the middle of an Iranian revolution. If you're wondering what an "exfiltration" specialist is, like I was, it's basically someone who is an expert at extracting people. I probably could have used context clues to figure that out all on my own, but Wikipedia is there and I'm lazy.
Kevin James is the opposite of lazy in Here Comes the Boom, being released this weekend. The film follows a 42 year old Biology teacher (James) as he attempts to raise money for the school's extracurricular activities. He does this by becoming a mixed martial arts fighter. It looks like James actually undergoes some physical transformation for the part, and that they do an accurate job at depicting MMA as a whole. Or maybe they don't. MMA is another item that doesn't make the cut on my list of awesome things.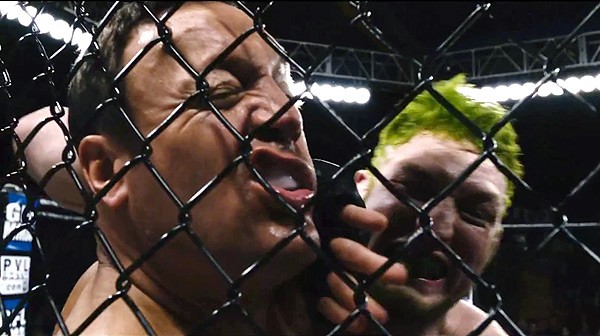 Yup. Count me out.
Finally, Sinister hits theaters on Friday for all of you horror fans out there. While I admit the trailer looks... interesting, I'm still not going to do much but avoid this thing. Still, if horror is your cup of tea, then this might be the movie for you over the weekend. I suggest you take a peek at the trailer below, especially if you're starting to get geared up for Halloween.
Argo
Runtime:
2:00
Rating:
R
Genre:
Drama, Thriller
Writer:
Chris Terrio
Director:
Ben Affleck
Starring:
Ben Affleck, Bryan Cranston, and John Goodman
Synopsis:
As the Iranian revolution reaches a boiling point, a CIA 'exfiltration' specialist concocts a risky plan to free six Americans who have found shelter at the home of the Canadian ambassador.
Where and when you can see it starting Friday October 12th:
Midland NCG Cinemas:
10:45am, 1:05pm, 3:45pm, 6:25pm, 9:00pm, 11:40pm*
Bay City 8:
11:00am, 1:40pm, 4:30pm, 7:05pm, 9:40pm, 11:10pm*
Fashion Square 10:
12:45pm, 4:00pm, 7:00pm, 9:55pm, 11:50pm*
Saginaw 12:
11:25am, 2:00pm, 4:35pm, 7:10pm, 9:45pm, 11:00pm*
Here Comes the Boom
Runtime:
1:45
Rating:
PG
Genre:
Action, Comedy
Writers:
Kevin James, Rock Reuben, and Allan Loeb
Director:
Frank Coraci
Starring:
Kevin James, Salma Hayek, and Henry Winkler
Synopsis:
A high school biology teacher looks to become a successful mixed-martial arts fighter in an effort to raise money to prevent extra-curricular activities from being axed at his cash-strapped school.
Where and when you can see it starting Friday October 12th:
Midland NCG Cinemas:
11:40am, 2:10pm, 4:35pm, 6:55pm, 9:25pm, 11:50pm*
Bay City 8:
11:20am, 1:50pm, 4:20pm, 6:50pm, 9:15pm, 11:40pm*
Fashion Square 10:
11:00am, 1:40pm, 4:15pm, 6:45pm, 9:15pm
Saginaw 12:
11:00am, 1:30pm, 4:00pm, 6:30pm, 9:00pm, 11:20pm*
Sinister
Runtime:
1:50
Rating:
R
Genre:
Horror, Thriller
Writers:
Scott Derrickson, C. Robert Cargill
Director:
Scott Derrickson
Starring:
Ethan Hawke, Juliet Rylance, and James Ransone
Synopsis:
Found footage helps a true-crime novelist realize how and why a family was murdered in his new home, though his discoveries put his entire family in the path of a supernatural entity.
Where and when you can see it starting Friday October 12th:
Midland NCG Cinemas:
10:40am, 12:50pm, 3:00pm, 5:15pm, 7:30pm, 9:45pm, 11:55pm*
Bay City 8:
11:45am, 2:20pm, 4:50pm, 7:20pm, 9:50pm, 11:30pm*
Fashion Square 10:
11:15am, 1:55pm, 4:35pm, 7:20pm, 10:05pm, 11:50pm*
Saginaw 12:
11:05am, 1:35pm, 4:10pm, 7:00pm, 9:35pm, 12:00am*
Please verify the show times with your local theaters as they are subject to change. Show times marked with a * are only available as late shows on Friday and Saturday evenings. All three movies will be available for a special 12:01am showing at the Fashion Square 10 on Thursday night/Friday morning. Sinister will have a special showing at the Bay City 8, Saginaw 12, and Midland Cinemas at 10:00pm on Thursday October 11th.
Also... one more time for good measure:
---
---
---
Send This Story to a Friend!
Letter to the editor
Link to this Story
Printer-Friendly Story View
---
--- Advertisments ---