MONEY FOR MICHIGAN: EB-5 Regional Center in Saginaw Seeks Proposals
April 25, 2013 Leave a Comment
By: Dave Rogers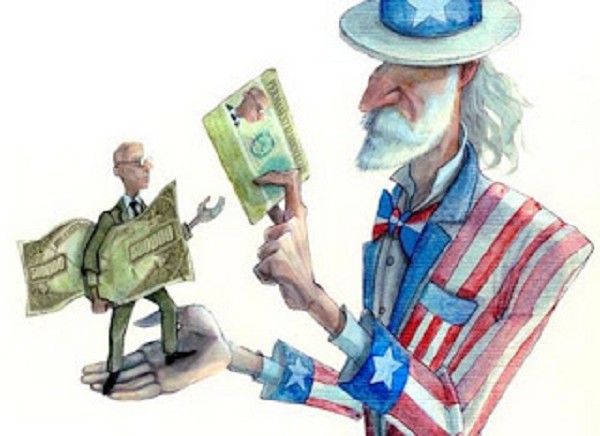 EB-5 in this area specifically targets analytical chemical laboratories providing testing services for solar and other industries.
Immigrants are being recruited to move to Michigan to boost a lagging population, and to invest here to revitalize the economy.
EB-5 Michigan Regional Center, LLC (EB-5 MRC) has been designated to make investments in Clare, Gladwin, Isabella, Midland, Saginaw, Tuscola, Bay, Huron and Sanilac counties, excluding the cities of Mount Pleasant, Midland, Bay City and Saginaw.
EB-5 in this area specifically targets analytical chemical laboratories providing testing services for solar and other industries.
EB-5 MRC is spearheaded by Jim Lynch, a new product development and early stage venture capitalist with experience developing bank teller and platform systems, as well as utility meter reading systems.
Mr. Lynch had served as the director of Spartan Ventures Validation Fund, a subsidiary of the MSU Foundation designed to help identify, evaluate, and invest in promising technologies developed by MSU researchers.
The mission of EB-5 is to promote overseas investment and to attract international investment and talent to come to stimulate the economic vitality and to increase job creation in the State of Michigan.
Virtually any legitimate business qualifies for which at least 10 permanent new full-time jobs are created per investor. It can be in manufacturing, retail trade, services, non-profit, research and development, or agriculture. Some of the businesses that have recently been approved include hotels, retail shopping centers and restaurants, office buildings, warehouses, manufacturing plants, research facilities, community centers, hospitals and nursing homes, farms, movie production, inland port facilities, lumber mills, forestry projects, and aquaculture.
Successful Regional Center applications have several items, including:
1. A clear delineation of the Regional Center's geographic scope (and the unemployment numbers if the designation is sought in a "targeted area");
2. The specific industries or economic activities in which investors in the Regional Center will invest;
3. A detailed economic report showing how investments in each economic activity will create or save 10 direct or indirect jobs per investor, as well as a detailed predicted impact on the region's household earnings, demand for business services, utilities, maintenance and repair, and construction; and
4. A description of the plans to administer, oversee, and manage the Regional Center, including: how the plan will be promoted to attract alien investors; how the Regional Center will identify, assess, and evaluate proposed projects and enterprises; how investment capital will be structured; and how investments will be managed.
Applications for struggling economic areas or areas that can elucidate a lack of investor capital are looked upon favorably. Applications that have not delineated specific geographic boundaries or specific industries, types of industries, or types of investments have been rejected. Yet, broad investment strategies and/or large geographic boundaries have received designation when other parts of the application were in line with the EB-5 program goals.
The federal program we are taking advantage of is the USCIS's Pilot EB-5 Investment Immigration program. This program allows foreign investors to invest a minimum of $500,000 in the approved Regional Center project and to create at least 10 jobs for exchange of the US permanent residence status for the investors and their immediate family (including all children under 21 years of age).
Congress created the fifth employment based preference (EB-5) immigrant visa category in 1990 for immigrants seeking to enter the United States to engage in a commercial enterprise that will benefit the U.S. Economy and create or save at least 10 full-time jobs per investor.
To encourage immigration through the EB-5 category, Congress created a pilot program in 1993. The immigrant Investor Pilot Program directs the Attorney General and Secretary of State to set aside 3,000 (now 10,000) visas each year for people who invest in designated regional centers.
An advantage of investing through a regional center is that direct, indirect, and induced jobs can all be counted for qualification. By contrast a foreign national investing outside a regional center can only count direct jobs for EB-5 purposes.
The primary purpose of the program is to attract foreign investment to the U.S., which will create new jobs. From an economic viewpoint, the key requirement is that each investment must create a minimum of 10 new jobs. Every employee must be a U.S. Citizen.
The EB-5 program allows foreigners to obtain two-year conditional US Green Cards by investing a minimum of US $1 million (or US $500,000 if the project is located in a "Targeted Employment Area" (TEA)).
Within five years of receiving these conditional Green Cards, investors and their families can begin the Naturalization process to become official US citizens (provided each individual meets all federal guidelines associated with the EB-5 Regional Center program) and their two-year conditional Green Cards will become permanent. Ten thousand conditional US Green Cards are set aside each year for EB-5 immigrant investors.
###
---
---

Dave Rogers




Dave Rogers is a former editorial writer for the Bay City Times and a widely read,
respected journalist/writer in and around Bay City.
(Contact Dave Via Email at carraroe@aol.com)

More from Dave Rogers
---
Send This Story to a Friend!
Letter to the editor
Link to this Story
Printer-Friendly Story View
---
--- Advertisments ---