BACK TO FUTURE: Detroit Electric Car Aims to Counter Hot-Selling Tesla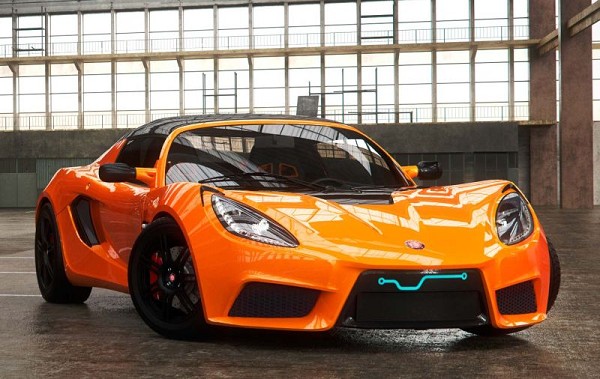 Electric Car -- Today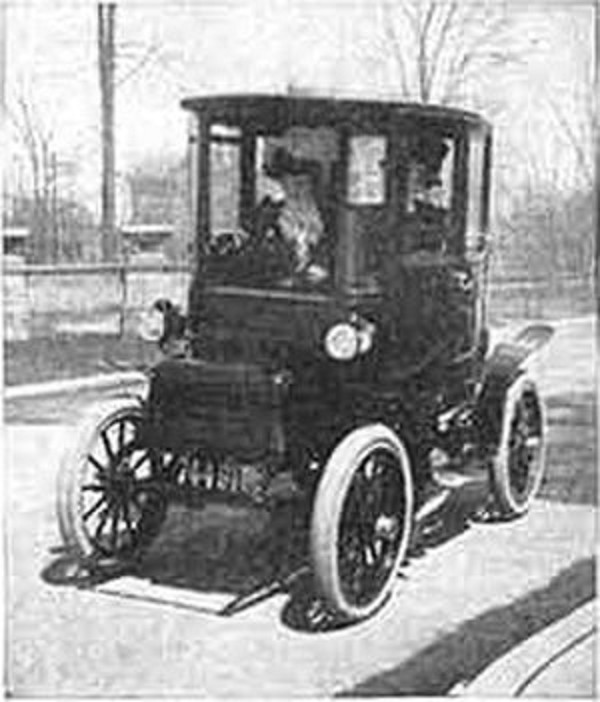 Electric Car -- Circa 1906
Back to the future automobiles? Absolutely, indubitably!
Remember when Detroit streets like Woodward Avenue were jammed with cars moving silently, mysteriously along?
Of course you don't, unless you are 125 years old.
The recently revived Detroit Electric has introduced its first totally battery powered car -- the SP:01.
One news observer calls it a "clone of the Tesla," the hot-selling Silicon Valley sports car dominating recent headlines.
The all-electric vehicle has a range of more than 180 miles and can reach up to 155 miles per hour.
The company says it is the first all-electric sports car built in the Motor City. Not only that but it is claimed to be the world's fastest pure-electric car.
Detroit Electric, founded in 1906, built 13,000 electric cars.
The 110 year old firm was revived five years ago, at least in name, by Albert Lam, a former Lotus Cars and Apple Inc. executive in China.
Production of the only 999 models of the car, which has a starting price of $135,000, will begin in August.
The two-seater, rear-wheel drive sports car weighs little more than 2,350 pounds due to its carbon-fibre body and aluminum platform.
Detroit Electric is an iconic brand in the electric vehicle sector. After its founding in 1906, the company soon established itself as the market leader and most prolific manufacturer of electric cars.
Lam's vision is to produce an electric vehicle that seamlessly integrates refined aesthetics, innovative technology, superior handling and performance.
In March 2013 Detroit Electric announced the establishment of its corporate headquarters on the 18th floor of the iconic Fisher Building, located in downtown Detroit.
To safeguard its sustainable growth, Detroit Electric employs an 'asset light' business model, similar to brands such as Apple and Nike, focusing investment on R&D and marketing.
Albert Lam brings to Detroit Electric various operational disciplines from his time heading up technology and innovation-driven businesses in Asia, including Apple and Sun Microsystems.
The first vehicle to be launched under the revitalized Detroit Electric brand is the SP:01, a limited-edition, two-seat pure-electric sports car that sets new standards for performance and handling in the electric vehicle segment.
Boasting an impressive 155 mph (249 km/h) top speed and covering the 0-62mph (0-100 km/h) sprint in a blistering 3.7 seconds, the SP:01 is the world's fastest pure-electric production car. Just 999 examples will be built.
The SP:01 sports car is the first production vehicle to be marketed under the Detroit Electric brand since 1939. On sale in many of Detroit Electric's target markets by the end of August, the SP:01 will herald a new family of all-electric production cars, including two other high-performance models that will enter production by the end of 2014.
The SP:01 will be produced at a new Detroit Electric production site in Wayne Country, Michigan. The dedicated facility will have an annual capacity of 2,500 vehicles and create over 180 manufacturing and sales-related jobs.
SP:01 is equipped with bi-directional charge and discharge capability, allowing it to release its stored electrical energy to power a home. This is made possible through the patented Detroit Electric home charging and power back-up unit, named '360 Powerback'. It is a smart home-charging and power back-up unit that enables the SP:01's battery to be charged at the rate of 8 kWh (240V@32A). This smart unit can also detect any power failure of the grid and provide the option to the user --via SAMI and the GSM network -- to instruct the vehicle to restore power to the home using its stored energy.
Early in the last century the electric vehicle industry was flourishing and Detroit Electric (founded in 1906) was at its very heart. The company production was at its peak in the 1910s selling around 1,000 to 2,000 cars a year. Notable customers included Thomas Edison, Mamie Eisenhower, John D. Rockefeller Jr. and Clara Ford, the wife of Henry Ford.
By 1912 there were numerous American electric vehicle makers, with Detroit Electric both the market leader and the most prolific, going on to make around 13,000 cars -- an electric vehicle production world record for the twentieth century.
As improved internal combustion engine automobiles became more common and inexpensive, sales of the Electric dropped in the 1920s, but the company stayed in business producing Detroit Electrics until after the stock market crash of 1929.
The last of these early Detroit Electric vehicles was shipped on February 23, 1939.
---
---

Dave Rogers




Dave Rogers is a former editorial writer for the Bay City Times and a widely read,
respected journalist/writer in and around Bay City.
(Contact Dave Via Email at carraroe@aol.com)

More from Dave Rogers
---
Send This Story to a Friend!
Letter to the editor
Link to this Story
Printer-Friendly Story View
---
--- Advertisments ---