Heat Can Be Hard on Your Heart
So How Much Is Too Much?
June 26, 2013 Leave a Comment
By: Stacy Sawyer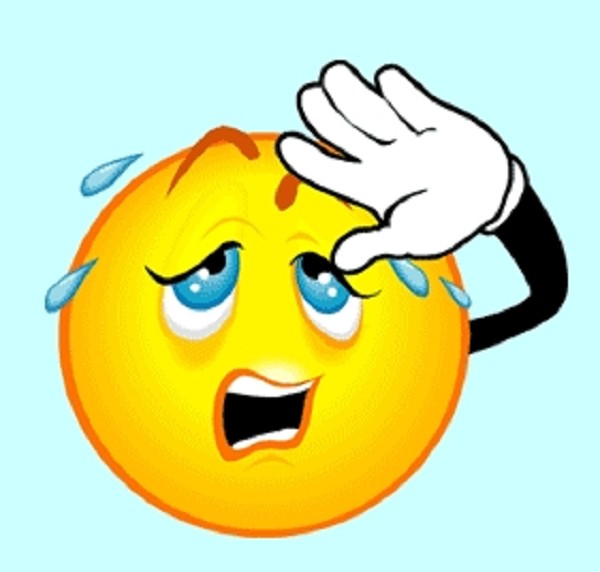 It's important to stay safe when the temperature rises this summer.
Whatever brings you outside - a bike ride with friends, a jog in the park or just a stroll around the block - it's important to stay safe when the temperature rises this summer.
Despite the heat, don't give up on your outdoor activities. Watch the clock and buddy up. It's best to avoid the outdoors in the early afternoon (about noon to 3 p.m.) because the sun is usually at its strongest, putting you at higher risk for heat-related illnesses. If you can, exercise with a friend, because it's safer - and more fun - to have someone at your side.
Here are some other tips:
Get off on the right foot.
You probably sweat the most in your shoes, so choose well-ventilated shoes and look for socks that repel perspiration. Foot powders and antiperspirants can also help with sweat.
Dress for the heat.
Wear lightweight, light-colored clothing in breathable fabrics such as cotton, or a newer fabric that repels sweat. Add a hat and/or sunglasses.
Drink up.
Before you get started, apply a water-resistant sunscreen with at least SPF 15, and reapply it every two hours. Stay hydrated by drinking a few cups of water before, during and after your exercise. Avoid caffeinated or alcoholic beverages.
Take regular breaks.
Allow your body to adapt to heat slowly through repeated gradual daily exposures. While working out, find some shade or a cool place, stop for a few minutes, hydrate and start again.
Head indoors.
When the heat gets unbearable, try indoor activities at your local YMCA or rec center like basketball, swimming, yoga or racquetball.
The American Heart Association urges everyone to use caution, maintain a safe pace and adapt to the conditions when exercising this summer. Whatever you do, don't throw in the towel.
"It's important to continue exercising over the summer because the effects of exercise training are rapidly lost once training stops - use it or lose it," said Barry Franklin, Ph.D., director of the William Beaumont Hospital Cardiac Rehab and Exercise Laboratories in Royal Oak, Michigan.
Symptoms of heat exhaustion:
headaches heavy sweating cold, moist skin, chills dizziness or fainting (syncope) a weak and rapid pulse muscle cramps fast, shallow breathing nausea, vomiting or both
If you experience these symptoms, move to a cooler place, stop exercising and cool down immediately by dousing yourself with cold water and rehydrating. It is especially useful to put ice packs on the back of your neck. You may need to seek medical attention.
Symptoms of heat stroke - A serious, life threatening emergency
warm, dry skin with no sweating strong and rapid pulse confusion and/or unconsciousness high fever throbbing headaches nausea, vomiting or both
If you experience these symptoms, seek medical attention right away.
About the American Heart Association
Founded in 1924, we're the nation's oldest and largest voluntary health organization dedicated to building healthier lives, free of heart disease and stroke. To help prevent, treat and defeat these diseases - America's No. 1 and No. 3 killers - we fund cutting-edge research, conduct lifesaving public and professional educational programs, and advocate to protect public health. To learn more or join us in helping all Americans, call 1-800-AHA-USA1 or visit www.americanheart.org. ###
---
---

Stacy Sawyer




Stacy Sawyer is the Director of Communications for the American Heart Association. She can be reached at (989) 225-7513.

More from Stacy Sawyer
---
Send This Story to a Friend!
Letter to the editor
Link to this Story
Printer-Friendly Story View
---
--- Advertisments ---