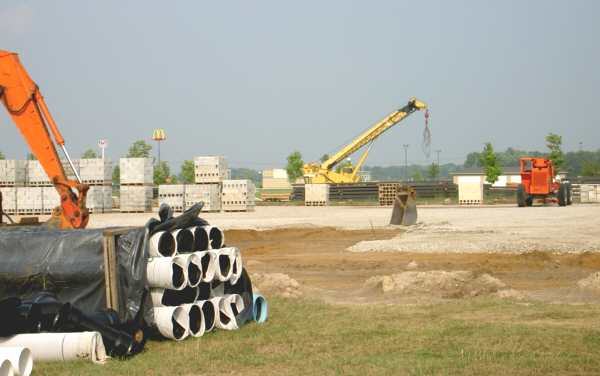 Recent Activity at the Valley Center Technology Park
---
Bay Economic Revival Underway with Tech Park, Entrepreneurial Activity
Bay County Growth Alliance $3 Million Revolving Loan Fund Aids Ventures
The bad news is that the economy of Michigan, and especially Bay County, today is among the worst in the country.
The good news is that many talented employees being downsized from over-stuffed corporations as well as individual entrepreneurs and inventors are launching new ventures.
Garages, basements, attics and nooks in offices are the seedbeds of many enterprises that some day will employ hundreds or thousands.
Bay County has an unusual history of the growth of such innovative ventures, just a few of which are:
Aladdin Homes pioneered the ready-cut housing industry here a century ago with an idea and a classified ad in a magazine;
Ram Golf, started by two brothers in Salzburg in the 1950s and now a worldwide manufacturer;
Concentric Technologies, worldwide Internet provider, launched in a garage in the South End.
County Executive Tom Hickner, a member of the Governor's Council for Labor and Economic Growth, notes that local economies are most often revived by entrepreneurial activity.
And 75 percent of job growth comes from small enterprises, the U.S. Small Business Administration points out.
Luckily, far below the radar screen of business activity, Bay County now is seething with projects that doubtless will lead a 21st century revival of the local economy.
---
--- Advertisements ---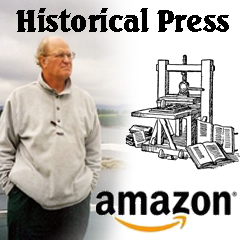 ---
These little-known firms include:
WECTAC (Wide E-Convergence Technologies America's Corporation), in computer training and testing;
McKinley Technologies, developing new residential construction materials;
Holtech, Inc., in robotic fueling and vehicle maintenance systems;
FBE Associates, Inc., pioneering software for concrete structural design;
Star-Net, a wireless communications venture of15-year-old whiz Jordan Dice;
Carry Manufacturing, Inc., submersible water pump manufacturer pumping along in Munger; and many others.
New ventures need seed and growth capital, normally not provided by banks. Localities dominated by large corporations like General Motors and Dow Chemical generally have very conservative banks that are reluctant to finance risky ventures.
That job is left to financing "angels," venture capital firms and other organizations that help the "mom and pop" or garage-started businesses to grow.
The Bay County Growth Alliance (BCGA), having completed a two decade development of Valley Center Technology Park, is now leading the way in encouraging entrepreneurial ventures.
The Growth Alliance has an distinct advantage over other local economic development agencies. It has a $3 million revolving loan fund originated by a federal loan in the 1970s, preserved and built during the development of Valley Center.
---
--- Advertisements ---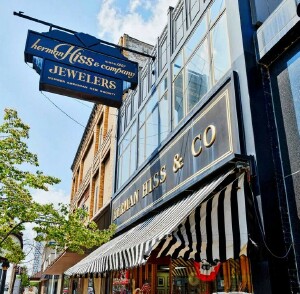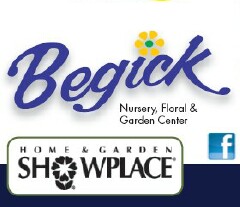 ---
Other communities like Muskegon received similar loans about the same time and lent the money to firms whose growth lagged and failed to make repayment.
Ironically, Bay County firms in line for early loans from the Growth Alliance, like American Hoist and Derrick Co., went out of business before the deals could be closed. So the money was there when the organization's boarddecided to move into a broader spectrum of economic development, a 200 acre tech park at US-10 and Mackinaw Road.
When the Growth Alliance moved on earlier this year, and park management was taken over by the Monitor Township Downtown Development Agency (DDA), it left more than 20 enterprises employing more than 800 persons. All are housed in modern buildings in a spacious, planned, state-certified business park.
Several other developments employing hundreds more reportedly are in planning stages and township and county approval is awaited for expansion of the park. Valley Center has the potential to vastly increase its positive impact on the local economy because land with all infrastructure there is available at just $25,000 per acre. By contrast, similar industrial park property in Oakland County is $250,000 an acre, and little space is available.
The newest park occupant, Kerkau Manufacturing, moving from Truman Parkway in Bay City, has acquired four large lots and is building a new larger plant that may employ up to several hundred if sales of the pipe flanges it manufactures continues to grow.
Another new resident of the park is Amtek Corporation, headquartered in Singapore, that has occupied the former United Technologies plant and is producing custom manufacturing components.
A new role for the Growth Alliance is evolving as a supporter of new ventures. Business Editor Rob Clark of The Bay City Times profiled a software company, FBE Associates, Inc., that recently got a boost from a $15,000 loan from the BCGA. Another $10,000 may be forthcoming if the firm hits growth goals.
FBE (stands for Fact Based Execution) is producing software in an obscure, yet important field, manhole cover design for the construction industry. The firm's principals are Patrick A. Race and three former associates at Electronic Data Systems (EDS), the giant software contracting firm, who met while working at the former Delphi division of General Motors Corp. in Saginaw.
FBE software is used in a field with extremely high potential for growth since reinforced concrete is the most widely used construction material in the world today, according to officials at Northern Concrete Pipe, Inc., which has manufacturing locations in Bay City and Charlotte, Michigan.###
---
---

Dave Rogers




Dave Rogers is a former editorial writer for the Bay City Times and a widely read,
respected journalist/writer in and around Bay City.
(Contact Dave Via Email at carraroe@aol.com)

More from Dave Rogers
---
Send This Story to a Friend!
Letter to the editor
Link to this Story
Printer-Friendly Story View
---
--- Advertisments ---