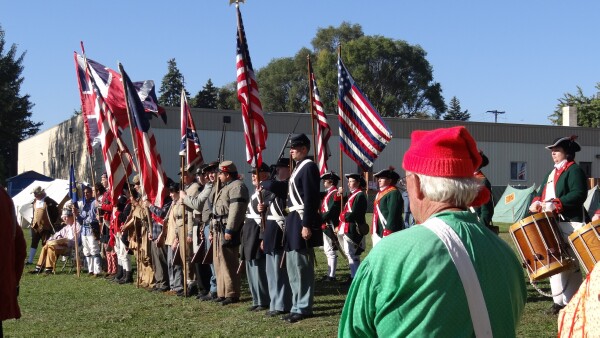 River of Time Transforms Riverfront Park Into Living History
September 28, 2013 Leave a Comment
By: Stephen Kent
For 24 years the River of Time historical encampment has filled Veterans Park and turned the clock back to bring history to life. Sponsored by the Bay County Historical Society, the gathering of re-enactors is a highlight of every summer.
Designed to be an educational program, admission to River of Time is free. The event starts on Friday as re-enactors pitch their tents and host hundreds of schools for an education day. The main event opens Saturday morning with ceremonies and presentation of the colors from each era. Native Americans offer a blessing then the fife and drum corps pipes in representatives and flags of history.
The entire weekend is educational. Re-enactors know their parts. They've made a study of their character, usually a real person, and can recite the person's entire life history. This year saw at least four "doctors", including Dr. Alex Potts (Henry Trippe) who "amputated" the leg of a young volunteer as he taught the history of revolutionary was medicine.
River of Time is run by an all volunteer committee of the Bay County Historical Society. Admission is free to the public with cost of the event underwritten by sponsors, fund raising, and donations.
The Bay County Historical Society, founded in 1919, is the legacy of the original Pioneer Society which was founded in the 1870's with the objective of preserving the history of Bay County. The Society and Museum are located next door to City Hall and feature a huge collection of historical items, a large research library, and numerous exhibits on multiple floors.
The Historical Society and Museum are funded under contract with Bay County funded by a tenth of a mil tax assessment. That millage lost in the last election, but it will be back in 2014. A YES vote will insure that the museum and it's 250,000+ artifacts continue to preserve Bay County's history.
The Historical Society is also supported by membership. Anyone can join to show their support. They receive the regular newsletter and other benefits from the Society. To become a member of the Bay County Historical Society, call the Museum office at (989) 893-5733. Visit the web site at
www.bchsmuseum.org
---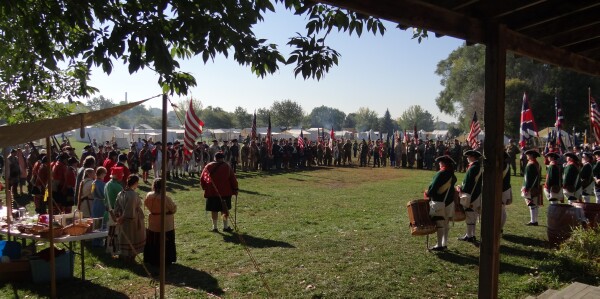 Opening Ceremonies features the presentation of colors from each era.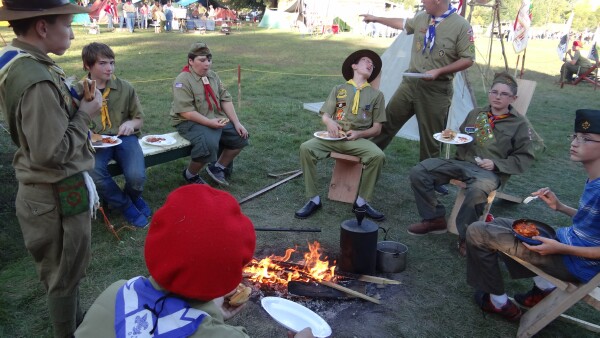 Boy Scouts set up two group camps for the weekend.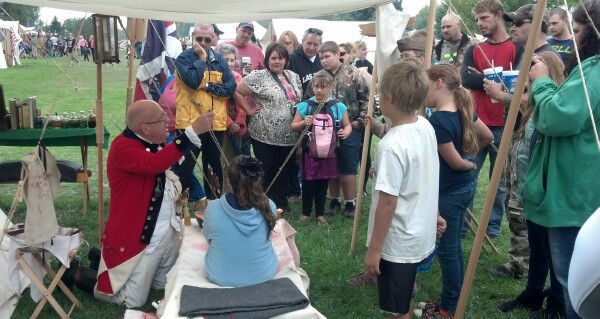 Dr. Alex Potts (Henry Trippe) "amputates" the leg of a volunteer. Afterwards he talked about the history of the real Mr. Potts. "You notice I said Mister. Potts was not a real doctor. He trained and apprenticed. And he liked wearing a fancy red coat and carrying a sword."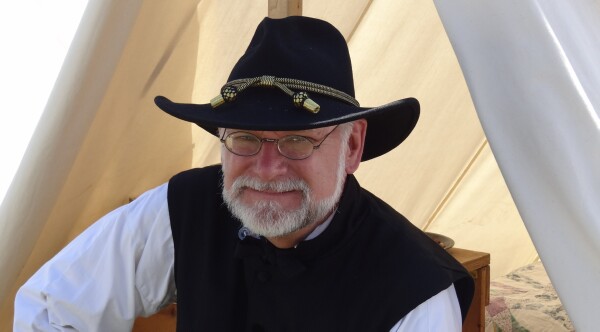 Charles Buckhahn portrays a Union Army Chaplain from the civil war.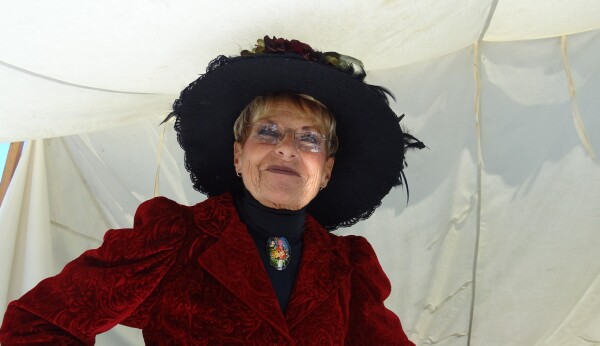 Volunteer Rita Tilley dressed in character to work one of the gates.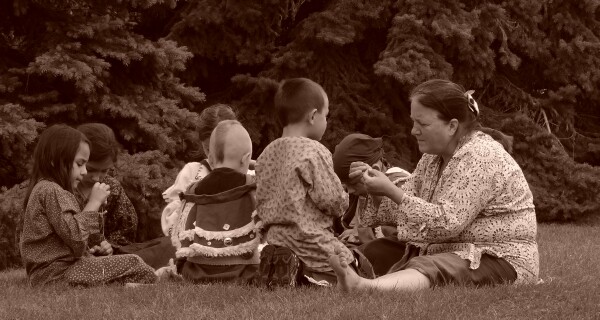 Sandy Mott teaches bead work to a group of children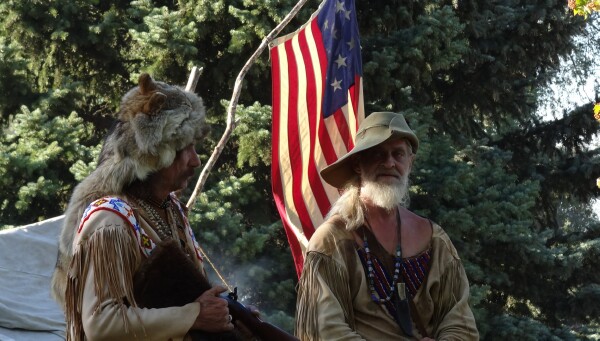 Mountain Men opened the frontier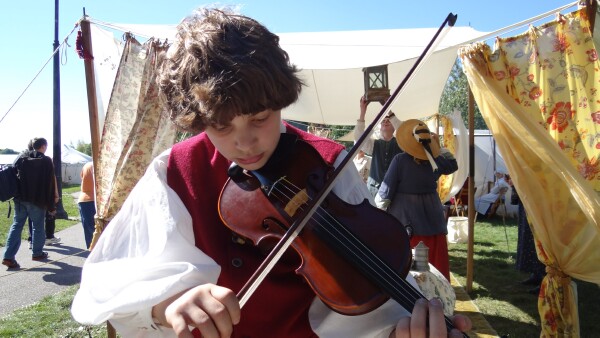 Christopher Koperski entertained with his violin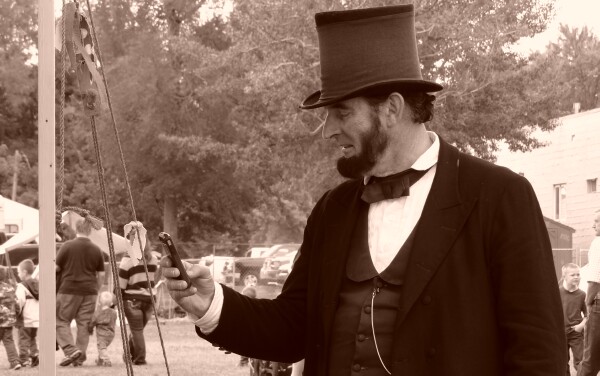 President Lincoln marvels at the modern cell phone.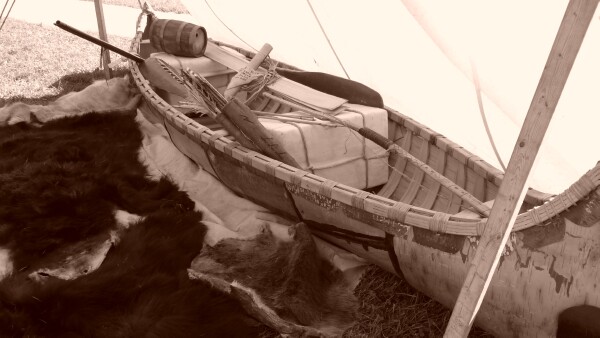 Replica birch bark canoe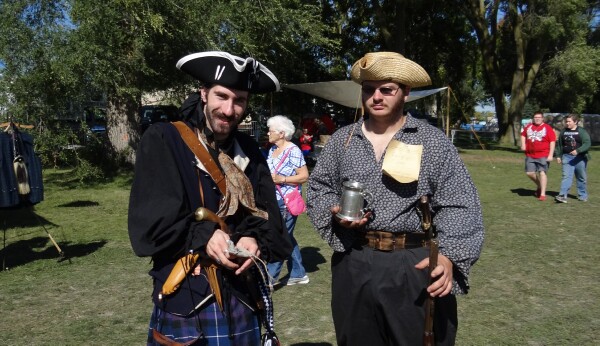 Dakota Starr portrayed a highway man with his slave Leo Wallace. Found throughout time, these men were sometimes thought of as outlaws, but Robin Hood was probably a Highwayman too.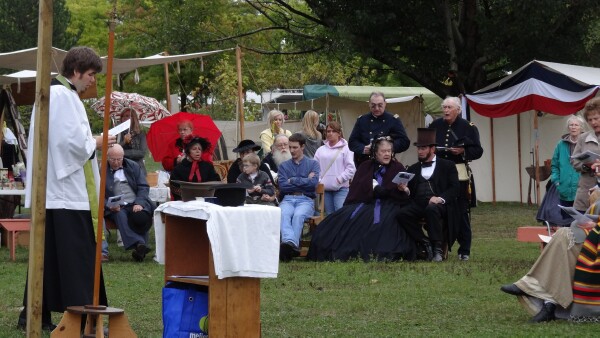 Camp gathered for the traditional Sunday Service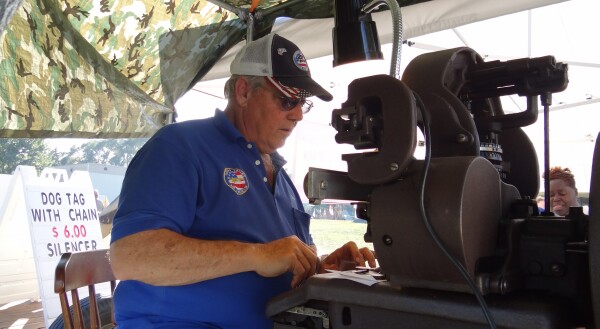 WWII Dog Tags were popular with both kids and adults.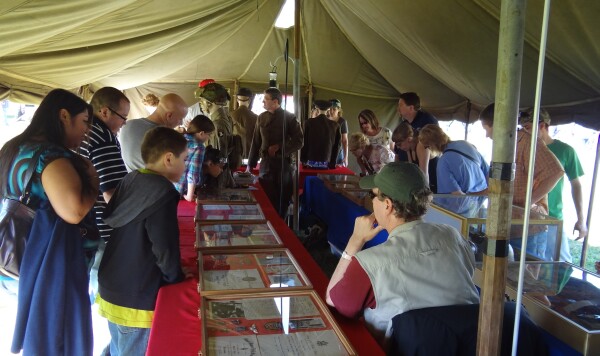 The WWII exhibit tent.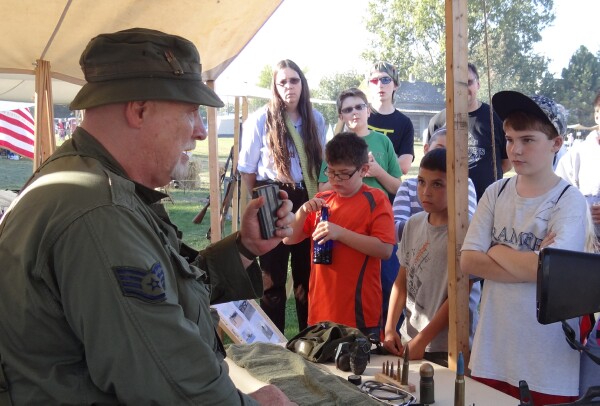 "I can load my clip quickly, but I can also put it in the gun upside down.
It fits that way, it just doesn't go boom!"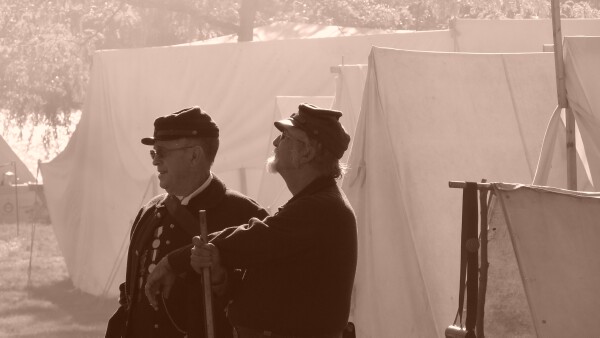 Soldiers in the morning mists.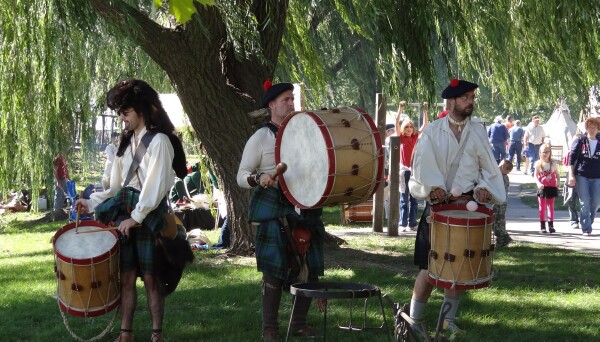 Drummers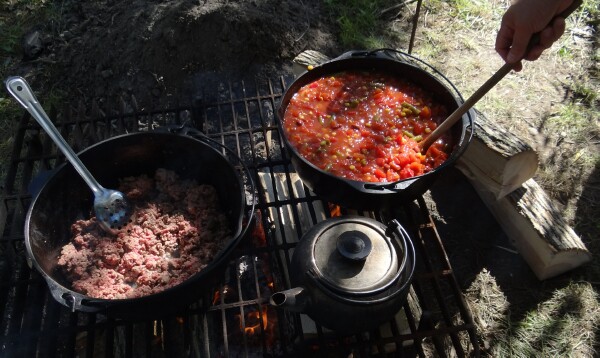 Stew for the entire Fife and Drum Corps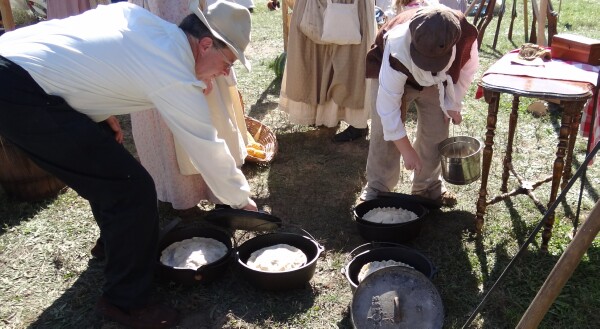 The Mormon Battalion from 1846 prepares pies in dutch ovens.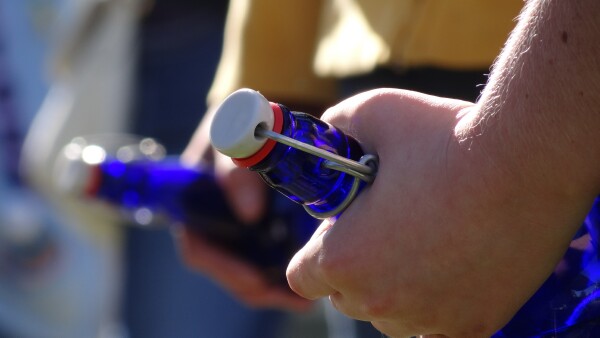 Gotta get some of that Root Beer!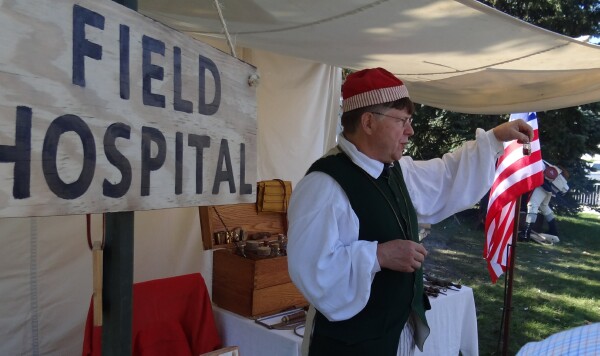 Tom Bertrand of Perry, Michigan portrays
the hospital of Dr. Thomas Daniel Bloodsworth who lived in the 1750 to 1820 period.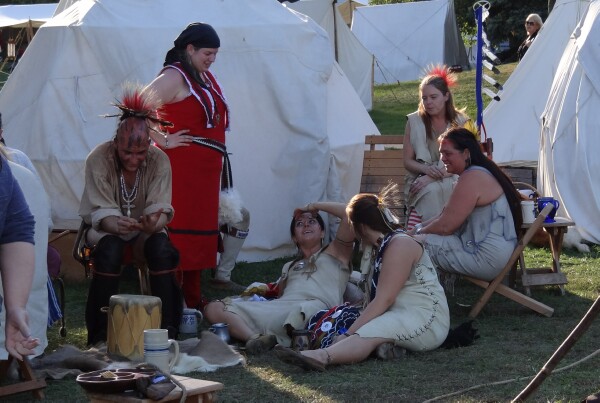 Native American family relaxes before the evening meal.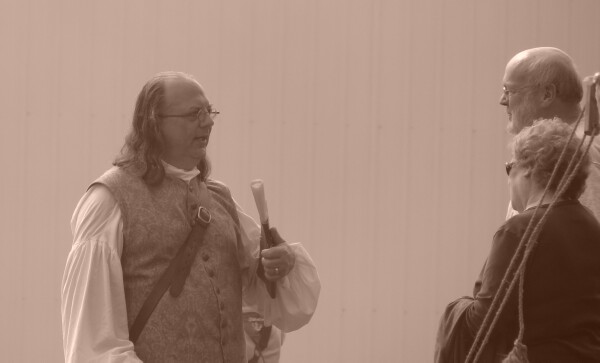 Ben Franklin was one of several historical characters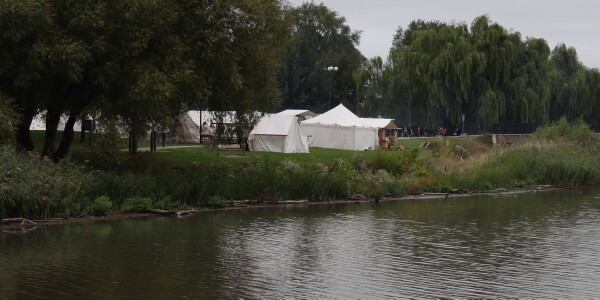 Camp viewed from the river.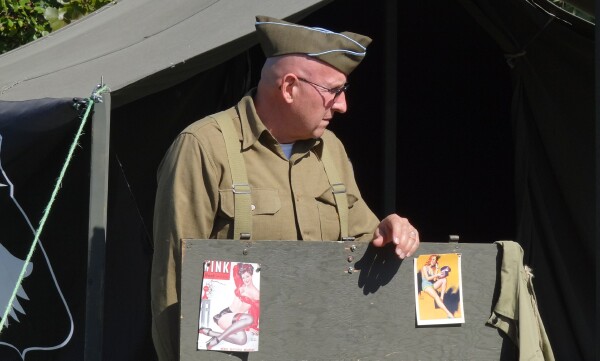 Pinups add to the historic accuracy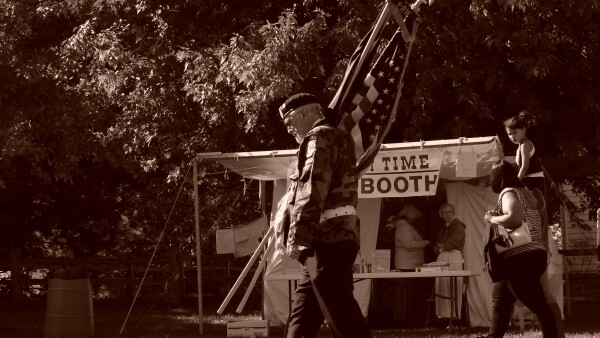 Solider and flag
The skirmishes were a highlight of the each day.
Many people came specifically for that event.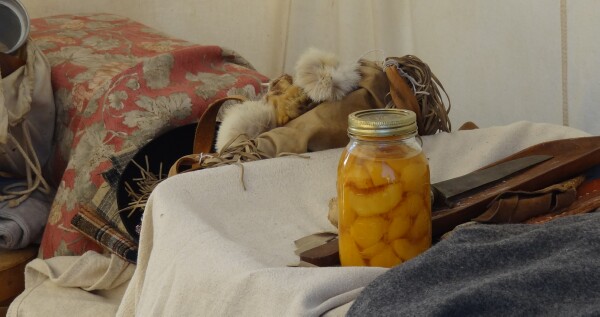 Peaches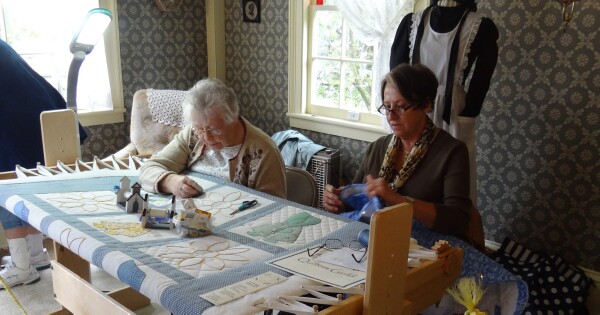 Bay Heritage Quilters demonstrate in the Trombley Centre House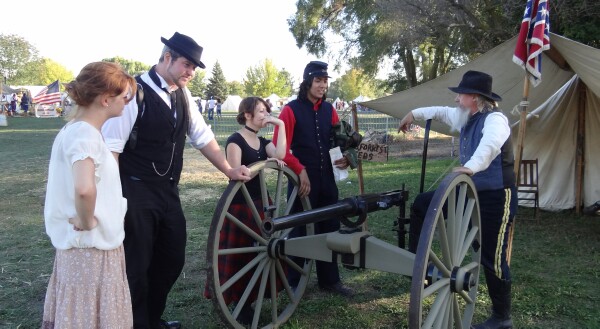 Even re-enactors can learn some history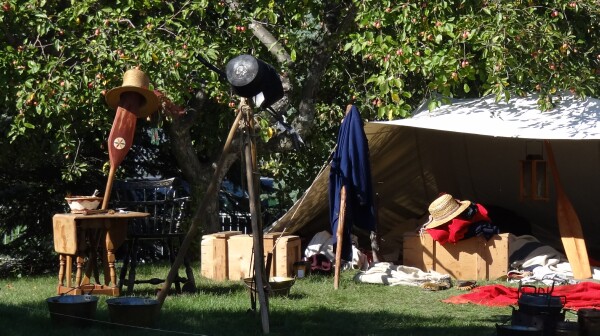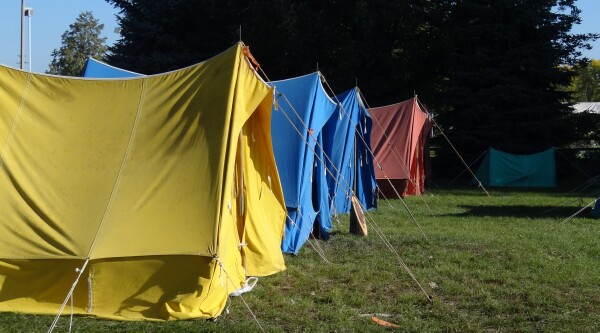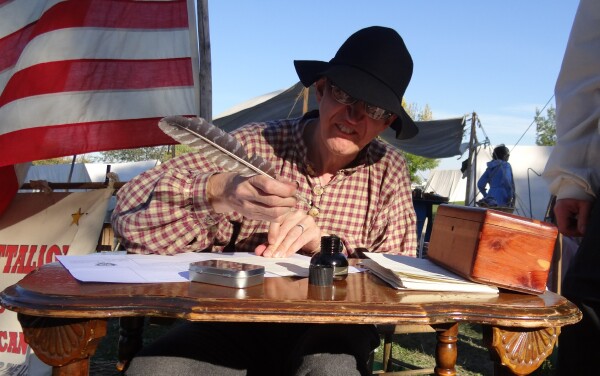 Val Jones of the Mormon Battalion signs up volunteers for the Mexican War of 1867.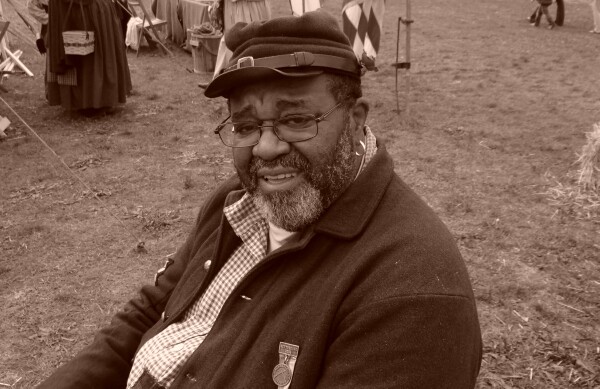 Jeff Sinclair of the 102nd United States Colored Troop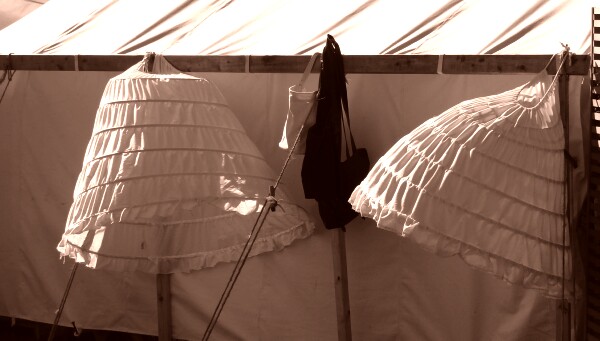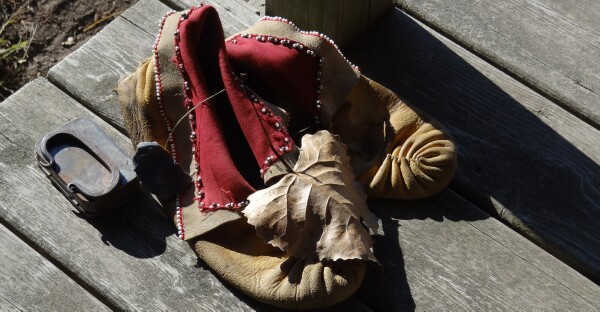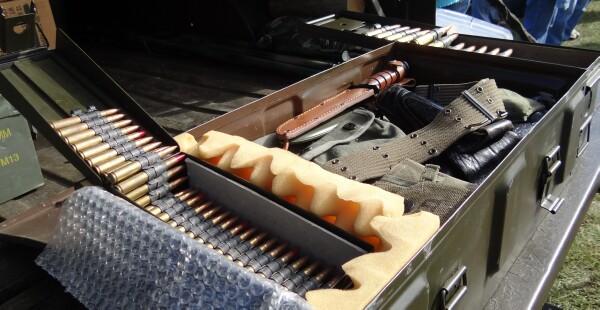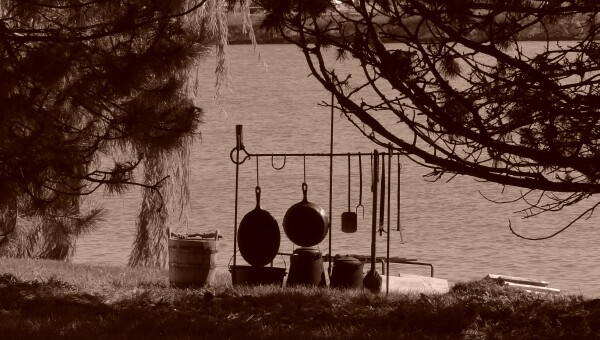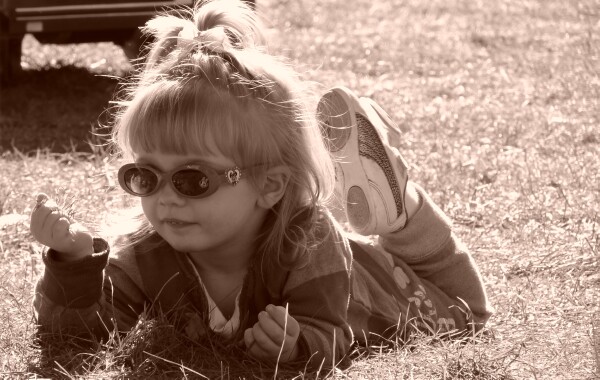 Enjoying the warm afternoon.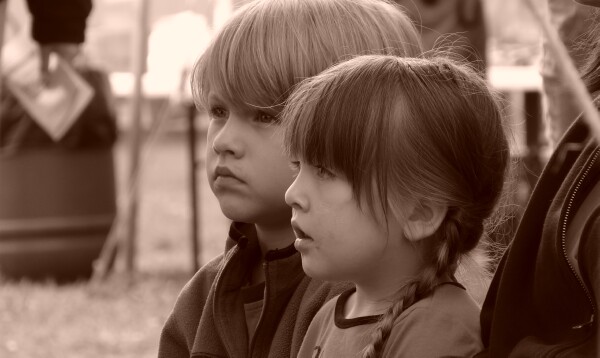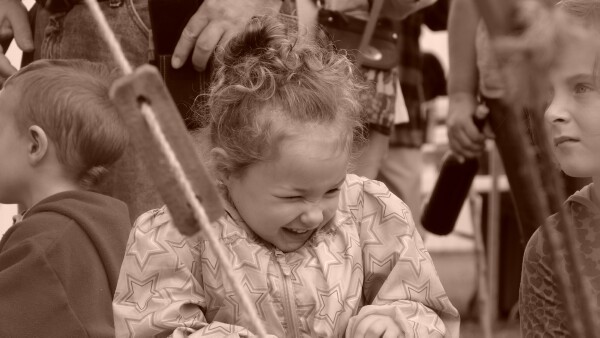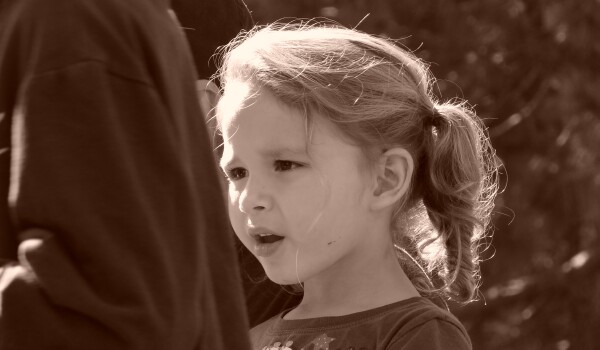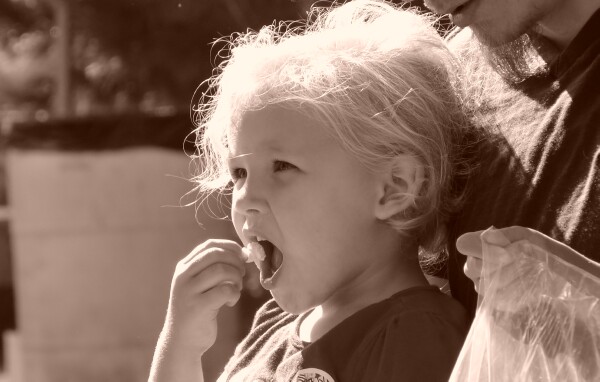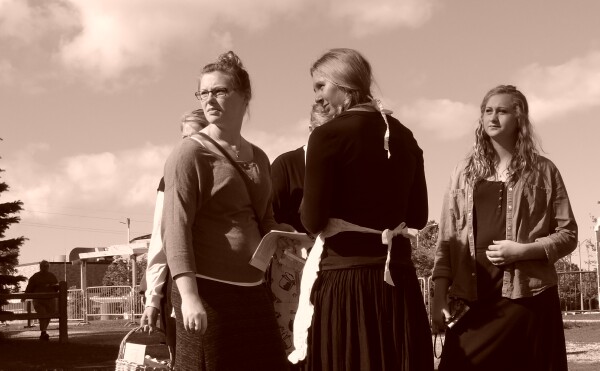 The future of the re-enactment movement

Closing Ceremonies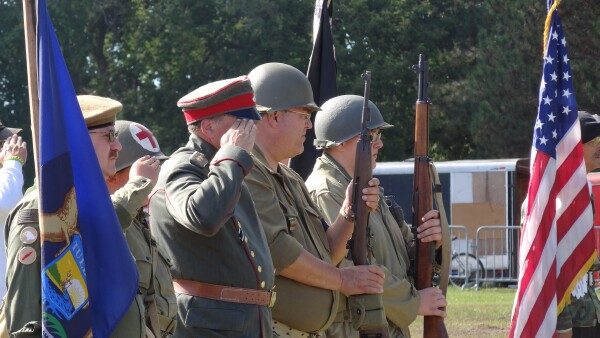 Closing Ceremonies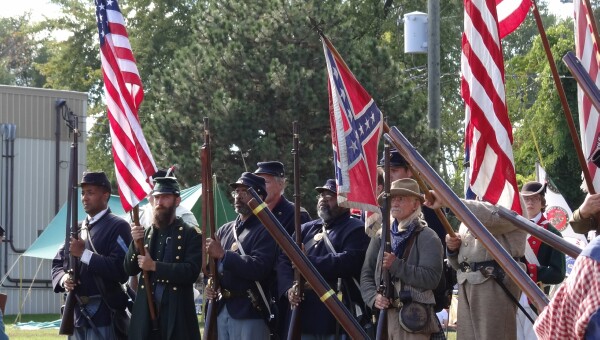 Closing Ceremonies
MyBayCity.com has covered the River of Time since 2003.
Take any of these links for prior year coverage:

2018.a, 2018.b
2017.a, 2017.b, 2017.c,
2015, 2014, 2013,
2012, 2011, 2010, 2009,
2008, 2008, 2008, 2008,
2007, 2007,
2006, 2006,
2005, 2005, 2005,
2004, 2003,
---
---

Stephen Kent




Steve Kent and his family have lived in Bay City for 40 years. He is VP of Technical Services at MMCC which produces MyBayCity.Com. Kent is active in many Bay City civic organizations.

More from Stephen Kent
---
Send This Story to a Friend!
Letter to the editor
Link to this Story
Printer-Friendly Story View
---
--- Advertisments ---