DOCTORS' STAND? Physicians Conflicted As Health Care Debate Comes to Head
March 20, 2014 Leave a Comment
By: Dave Rogers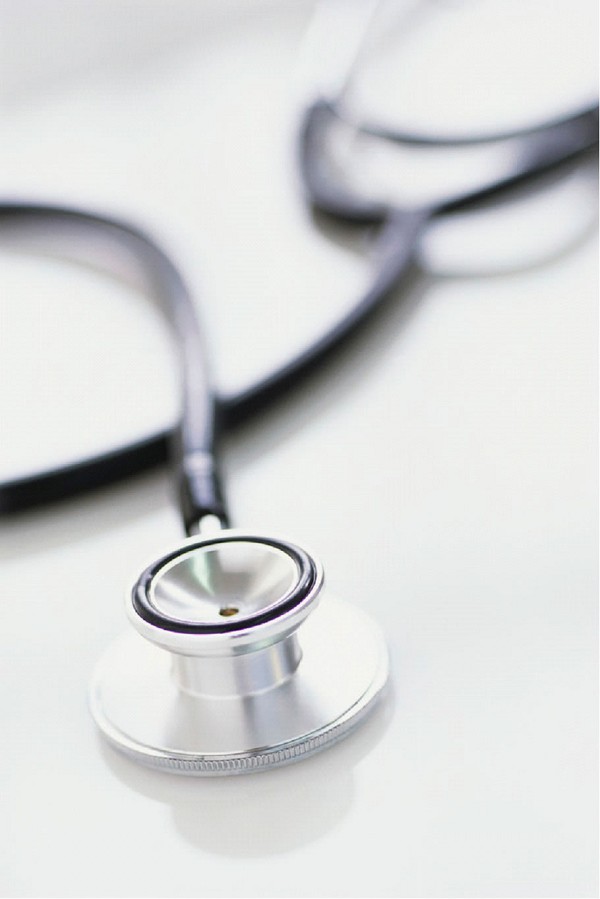 Physicians Conflicted As Health Care Debate Comes to Head
Is the Affordable Health Care Act (a.k.a. Obamacare) good or bad for America?
Are guns a health care issue?
Just where do most doctors stand on the Affordable Care Act, the most confusing proposal since the gold standard dispute of the last century?
Political futures will rise and fall over the next three years on the whims of the electorate, shaped by media pundits and frenetic advertising campaigns driven by big money on both sides.
The schizophrenic cacophony of public wrangling seems destined to prevent the nation from moving forward on any positive issues.
The national interest will be relegated to mostly inane arguments, at least until 2016 when voters will likely choose between another Bush and another Clinton.
On Feb. 18 Doctors for America announced a "Coverage is Good Medicine" tour across Florida to raise awareness for the new health benefits available during the final months of open enrollment.
Critics immediately lashed out, noting that Doctors for America formerly was called "Doctors for Obama."
Partnering with local organizations and elected leaders, the group's doctors and "navigators" will travel to Tampa, Orlando, Jacksonville and Tallahassee to help answer questions about the new health law and encourage Floridians to get covered during the final weeks of open enrollment.
This is a Michigan story, and a national one as well, since at this time of year half the nation, it seems, is in Florida.
The DFA news release states: "Doctors support the Affordable Care Act because we know coverage is good medicine. For millions of Americans who have already signed up, quality, affordable healthcare is now a reality," said Dr. Mona Mangat, Chair of Doctors for America and an Allergist-Immunologist based in St. Petersburg.
"And it can be a reality for millions more who are eligible for coverage but don't know it yet or about the financial help available. That's why doctors will be traveling the state and answering Floridians questions to help them get covered before the March 31st deadline. With a little over 40 days left before the enrollment deadline, Floridians can check out the new affordable plans and get one-on-one help as they make this very personal decision."
Conservative columnist Michelle Malkin calls the group "Spin Doctors for America." She writes: "DFA president and co-founder Dr. Vivek Murthy, an internal medicine physician at Brigham and Women's Hospital and an Instructor at Harvard Medical School, served as a member of the Obama Health Policy Advisory Committee and the Obama New England Steering Committee during the 2008 presidential campaign."
Sharpening the debate, or perhaps more correctly throwing gasoline on the fire, President Obama has nominated Dr. Murthy as Surgeon General of the United States. Because he calls guns "a health care issue," Murthy has a target on his back painted by the National Rifle Association.
Katie Pavlich, of Townhall.com, writes: "President Obama's anti-gun nominee for Surgeon General, Dr. Vivek Hallegere Murthy, could go down in flames on the Senate floor.
"Murthy, who has a history of calling guns a 'healthcare issue,' classifying guns as a 'public health threat' and of slamming the National Rifle Association, is being opposed not by just Republicans, but numerous Democrats in an election year.
"Democratic Senate aides estimated on Monday that from eight to 10 Democrats may oppose Murthy's nomination if the vote were to be held soon, mostly because of his left-leaning views on gun policy, which have attracted opposition from the National Rifle Association. An aide closely following the nomination described a vote for Murthy as carrying 'very little political or policy gain but plenty of downside.'"
Return with us now to those balmy days of yesteryear when the main thing we had to argue about was whether the country should, or should not, be on the gold standard.
For the record, President Franklin Roosevelt -- recognizing that budget strictures requiring less spending than the value of the nation's gold supply had created the Great Depression -- took us off the gold standard in 1933.
David Frum comments on CNN: "No government ever can return to the gold standard. Back in the 1930s, governments accepted horrific suffering because they were terrified of the consequences of going off gold.
"When President Franklin Roosevelt told his budget director, Lewis Douglas, of his decision to quit gold, Douglas replied: "This is the end of Western civilization." He wasn't kidding either. In fact, the decision was the turning point of the Depression, the beginning of recovery."
Today Texas libertarian politician Ron Paul says we should go back on it, setting gold back to $20 an ounce!
What a country!!!
---
---

Dave Rogers




Dave Rogers is a former editorial writer for the Bay City Times and a widely read,
respected journalist/writer in and around Bay City.
(Contact Dave Via Email at carraroe@aol.com)

More from Dave Rogers
---
Send This Story to a Friend!
Letter to the editor
Link to this Story
Printer-Friendly Story View
---
--- Advertisments ---