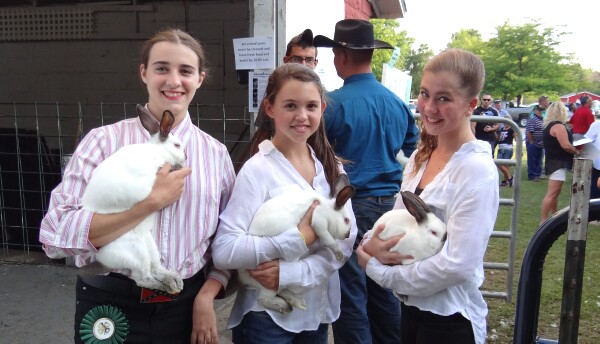 Cate, Elise, and Makayla At Gate With Rabbits
---
4-H Holds Annual Livestock Auction at County Fair
Arena Named In Honor Of Auctioneer Dick Bayne
August 12, 2014 Leave a Comment
By: Stephen Kent
The end of summer marks the time for county fairs across the country. At Bay City's fairgrounds, right in the middle of residential neighborhoods and businesses, 4-H kids for all over the area gather for the annual
4-H Livestock Auction
.
The auction is the high point of the year for these youngsters. They've spent many an hour nurturing and caring for their stock. Now they wait for the payoff as they auction their animals, usually for prices far above what the market would pay.
Bidders are parents, businesses, and individuals. Some donate the animals back to the kids, some keep the animals for their farms or to be processed for food.
The 4-H auction is organized and run by Judy Wrzesinski from the MSU Extension service. Professional auctioneers Dick Bayne, Mike Erskine and Rick Schmidt volunteer their time and have done this action for years. Most of the participants know each other.
This year Dick Bayne was honored for his many years of service to 4-H when the livestock arena was named in his honor. A large sign was unveiled and will be placed at the arena.
Livestock is divided into classes: turkey, duck, lamb, rabbit, swine, chicken, steer and pheasant. The program lists every grower, club, animal and its weight. Winning bidders are logged in and recorded by a group of Chemical Bank volunteers. Those bidders have their picture taken with the 4-H youngster then make a trip to the desk and pay out.
For many "city folks", the thought of going to a livestock auction may not seem like something they'd typically do. But this one is worth the time. Take a step back; appreciate and enjoy a pleasant late summer evening; experience the fellowship and excitement as these young people show their animals and reap the rewards of their time and commitment.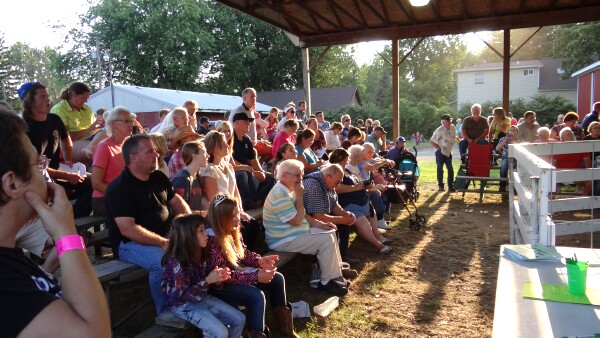 From late afternoon....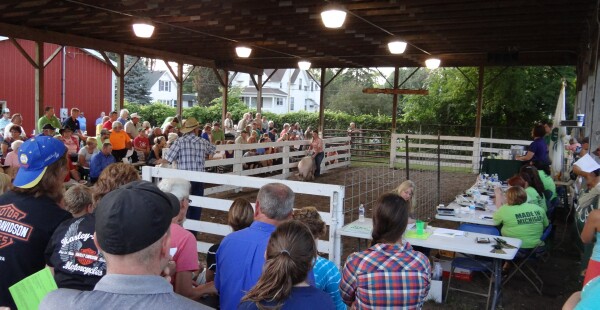 ... to early evening ...
to late night, crowds stayed to watch and bid.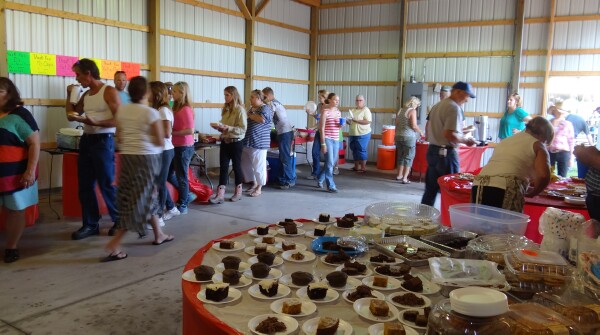 4H parents provided a great selection of Sloppy Joes and deserts.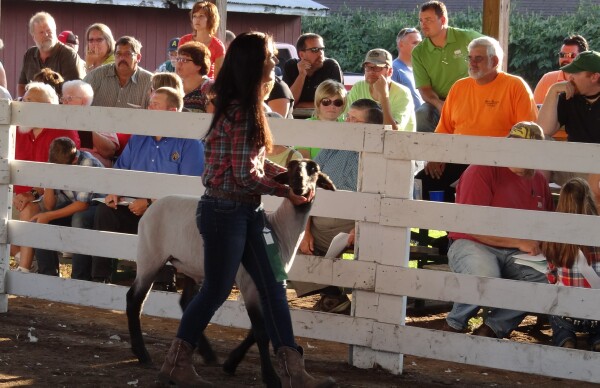 Parading animals is part of the auction ritual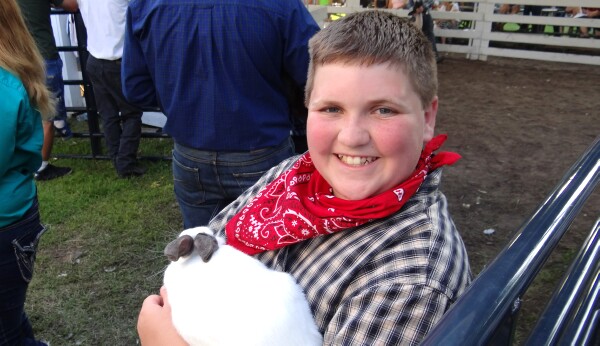 Tristen Julian and Peggy Poo. ("Actually I just made up that name", he said)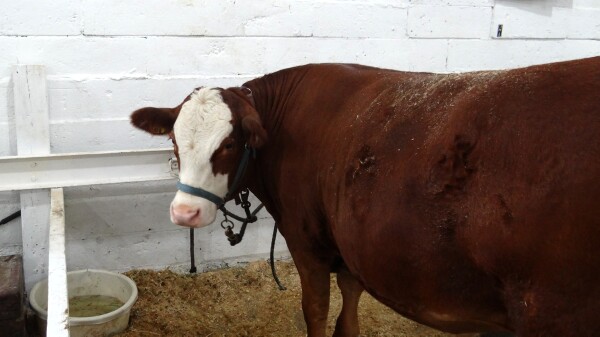 "Wait a minute... you say first I get sold and make a lot of money, THEN WHAT HAPPENS?"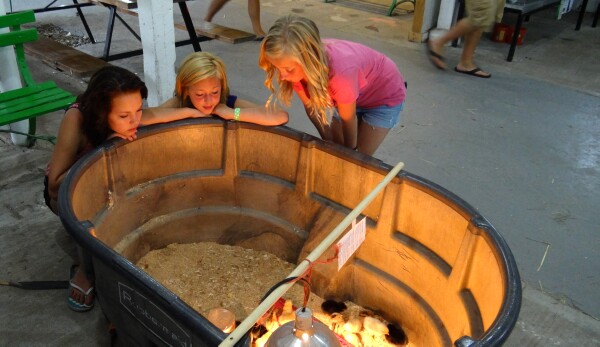 Youngsters watch freshly hatched chicks right out of the incubator.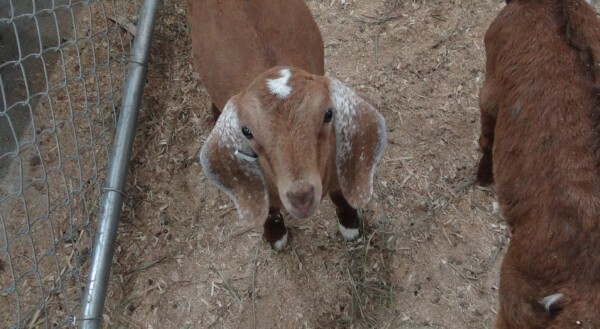 Who could sell a goat as cute as that?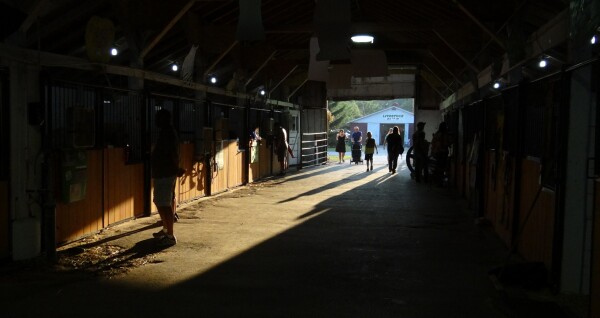 Evening sun shines through the horse barn.
Prize winning guinea hen.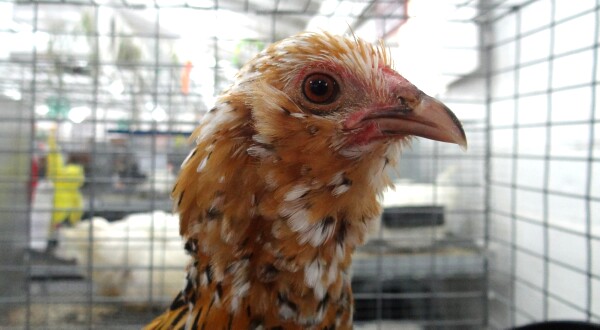 An unusual red and white mix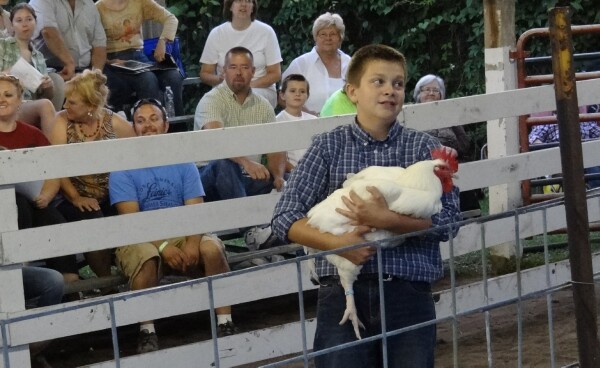 Grant Mammel, representing "Westside Farmin Friends" sold his 14.3 pound chicken for $700.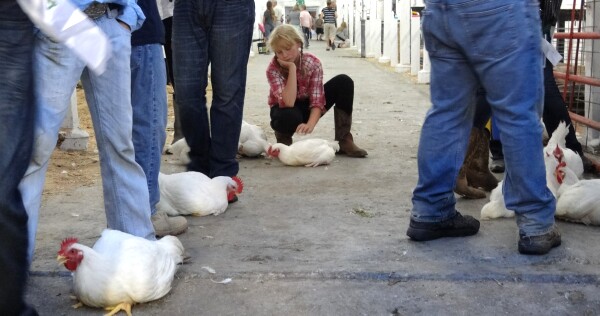 Katlyn Schwab waits in line for her show time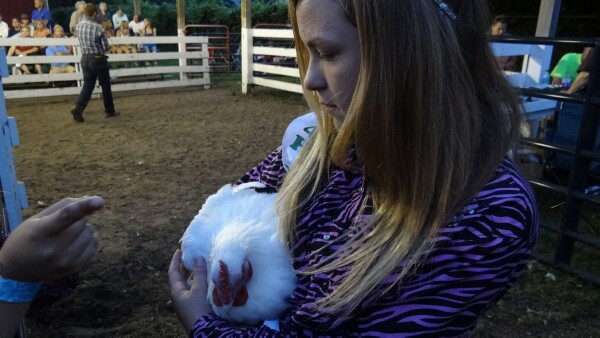 Melea DeCatur at the gate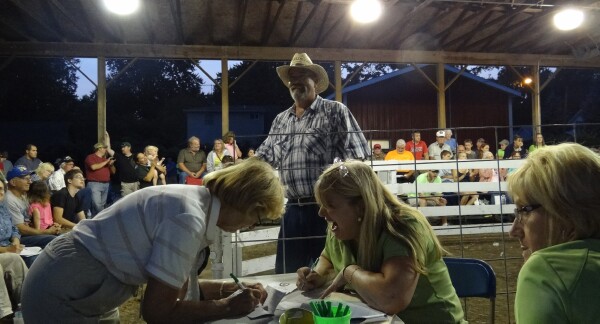 Winning bidders pay for their animals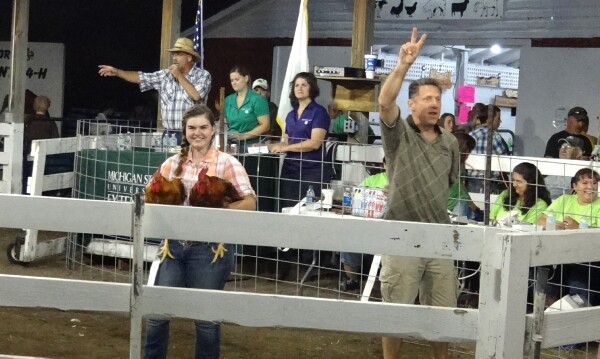 Mike Erskine auctions Megan Guettler's chickens as Rick Schmidt flags bidders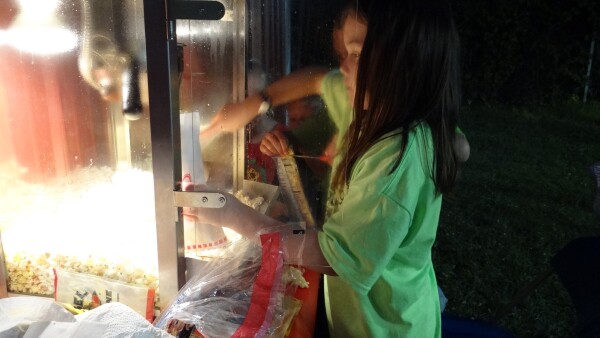 4-H volunteer handles the popcorn popper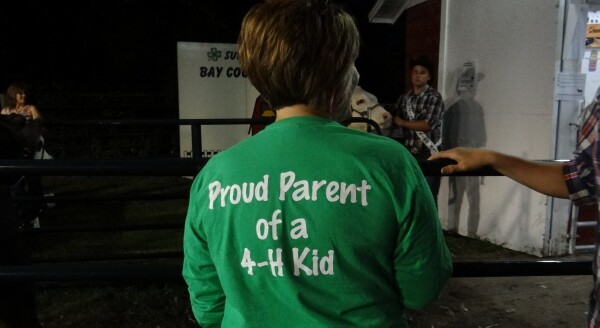 Nuf' said !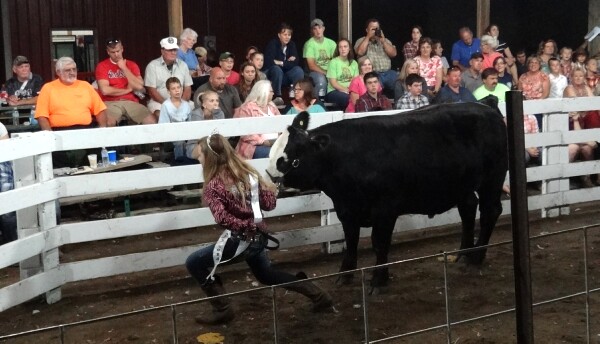 That 1,310 pound steer is a handful for Melea Decatur to handle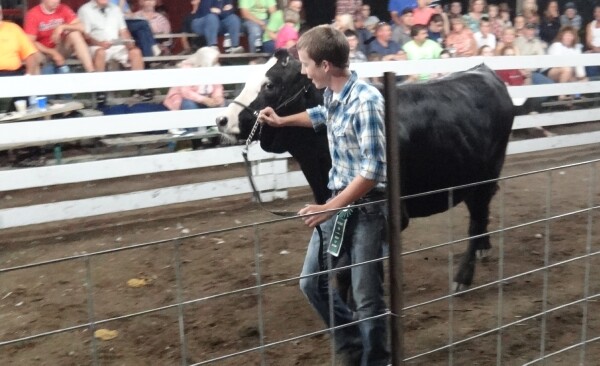 Wade LeCronier shows his 1,320 pound steer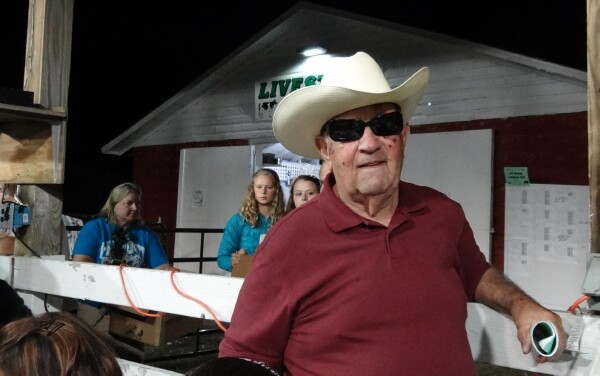 Auctioneer Dick Bayne.
For his many years of service to 4-H, the Livestock Arena was named after Dick this night.
---
---

Stephen Kent




Steve Kent and his family have lived in Bay City for 40 years. He is VP of Technical Services at MMCC which produces MyBayCity.Com. Kent is active in many Bay City civic organizations.

More from Stephen Kent
---
Send This Story to a Friend!
Letter to the editor
Link to this Story
Printer-Friendly Story View
---
--- Advertisments ---