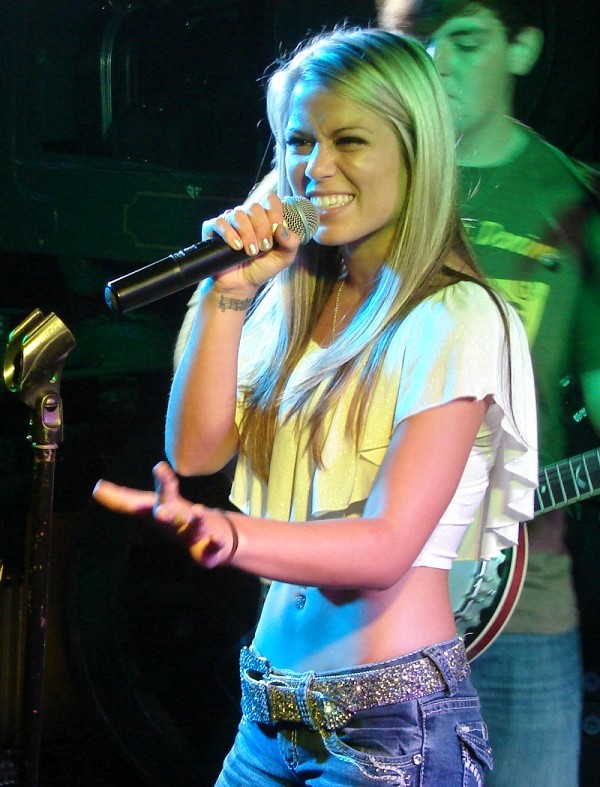 There Were Cupcakes . . . Why Would I Lie?
Dani Vitany & Ten Hands Tall CD Release Party at Stables
August 21, 2014 Leave a Comment
By: O. J. Cunningham
They had cupcakes, country music and rock and roll at Stables last night.
Seriously . . . Who would bring cupcakes to a CD Release party? You guessed it . . . Dani Vitany. (Actually, bassist Rick Brown's daughter brought the cupcakes)
Vitany, who is right in the middle of a high-flying musical success story, was actually munching on a cupcake when I approached her to start my interview last night.
Someone said that Vitany is both sweet and a cupcake. I don't think I could find anyone to argue the point . . . Certainly not at Stables last night.
You could also say the story of Dani Vitany has come full circle.
What began for Vitany back in 2009 as a MyBayCity Karaoke singing competition at Stables on Bay City's West Side has blossomed into a 5-star music career.

Dani (Taylor) Vitany in 2009.
Photo by O. J. Cunningham
© MyBayCity.com
Some 18 months ago, Vitany teamed up with a musical group known as Ten Hands Tall . . . And the rest, as they say . . . is just details.
Vitany is lead singer but the Ten Hands Tall band is anchored by veteran drummer, Dan Currier and bassist, Rick Brown, in combination with versatile guitarist Jerome Ratell and multi-instrumentalist Billy Gunther. A blend of youth and maturity, the group takes the stage and captures the crowd with tight renditions of New Modern Country music, and Classic Country songs as well.
I've been a big fan since Day One when I took her picture or ran video of one of her 2009 Stable's performances. You know . . . "She Had The Look."
Back 2009, and not even old enough to be inside a Bay City nightclub, the teen-aged Vitany (Then known as Taylor Vitany) flashed that now-classic Dani Vitany smile and belted out pop songs like a seasoned veteran twice her age.
Fun thing about it, I was there for her first performance back in 2009 and again last night . . . back at Stables for the Dani Vitany & Ten Hands Tall CD Release Party.
Last time I saw Stables buzzing like it was last night was the night Steve Armstrong held his first CD Release Party. (And yes, I would comfortably put Vitany and her band at the same level of Armstrong.)
It was awesome . . .
Andy Reed opened the evening with a 30-minutes set. Sins In Stereo followed with some good old Rock & Roll and the Vitany and Ten Hands Tall finished off the night.
By 9:30pm, it was Standing Room Only at the Stables. I was damn lucky to get a few good pics of the event. But seriously, there might have been more cameras in the Stables than there were fans of the band.
I saw at least two girls holding up two cameras at the same time.
Incredible!!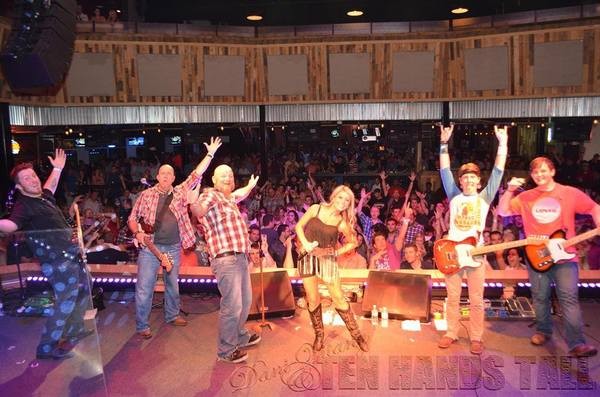 Vitany & Ten Hands Tall Performing at Toby Keith's "I Love This Bar"
Photo by O. J. Cunningham
© MyBayCity.com
The band is currently working full time on their music. A quick look at their past year's schedule:
150 Performances per year (2-3 times a week)
Local Gigs at Stables, Bay Lanes & Wil-Lew Lounge
Festival Concerts: Caseville Cheeseburger, Linwood Pickle, etc

Rick Brown, bass player and manager/spokesman for Ten Hands Tall told me that the band was busy building their brand in the 4-state area that includes Michigan, Illinois, Indiana and Ohio. "A musical group has to dominate their region, before they can think about a national presence," Brown said.

The new CD "SOLD OUT" at the CD Release Party last night. If you want to buy one, you can easily find one at web sites like CD Baby, Spotify, Pandora, iTunes and Amazon.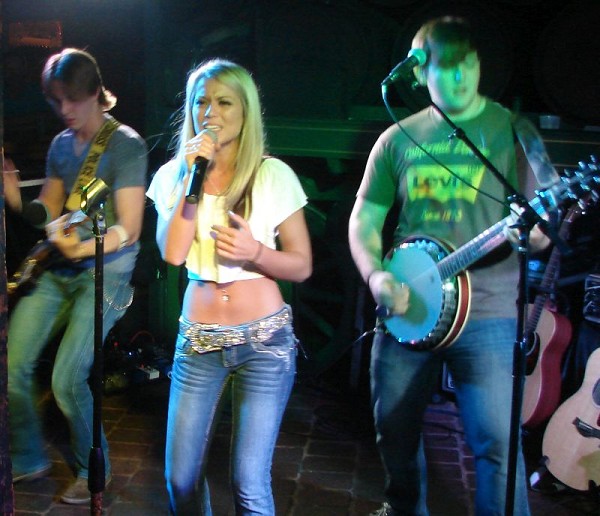 Dani Vitany Performs at Stables
Photo by O. J. Cunningham
© MyBayCity.com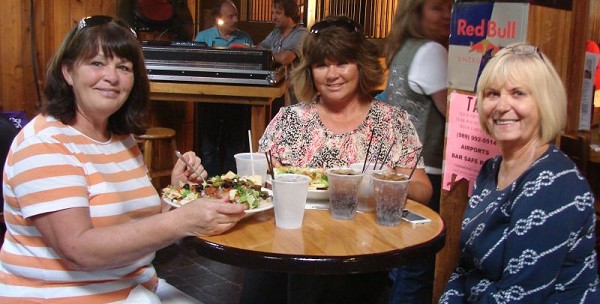 FAMILY GROUPIES: (L/R) Tena Bardoni, Debbie Vitany and Wilson.
Photo by O. J. Cunningham
© MyBayCity.com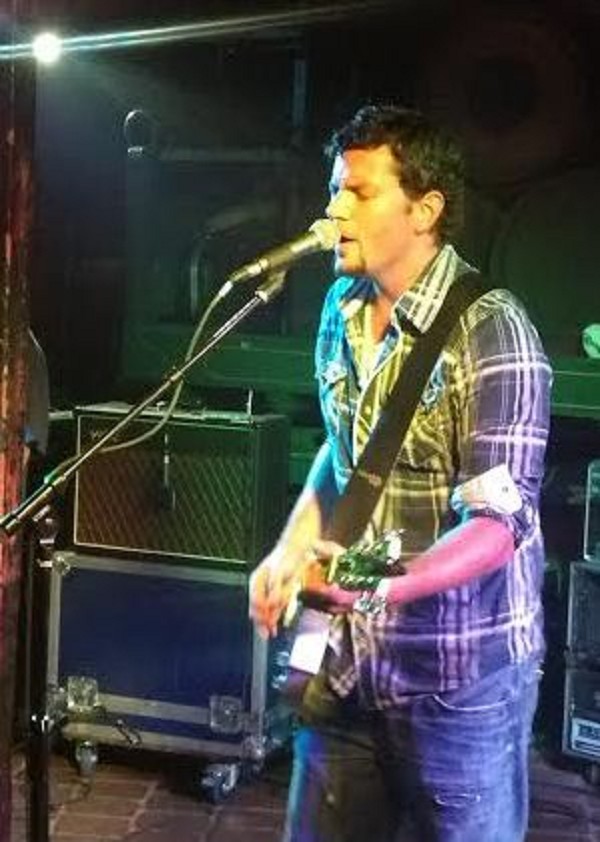 J. D. Dominowski, lead singer, Sins in Stereo , , , Go See Them Play!
Photo by O. J. Cunningham
© MyBayCity.com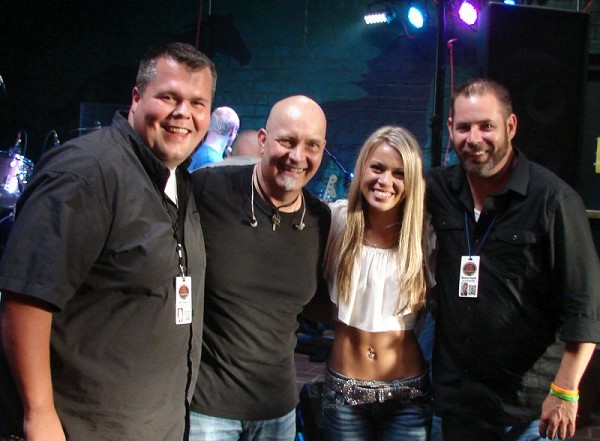 BEFORE THE MUSIC: Josh Sharrow, Rick Brown of "THT", Vitany and Shawn Doyle. (Josh and Shawn emceed the event)
Photo by O. J. Cunningham
© MyBayCity.com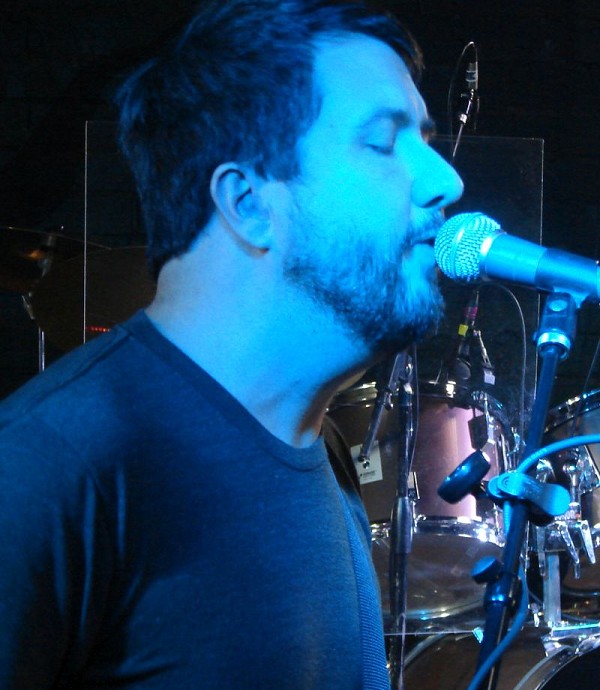 Andy Reed -- Marvelous Performance
Photo by O. J. Cunningham
© MyBayCity.com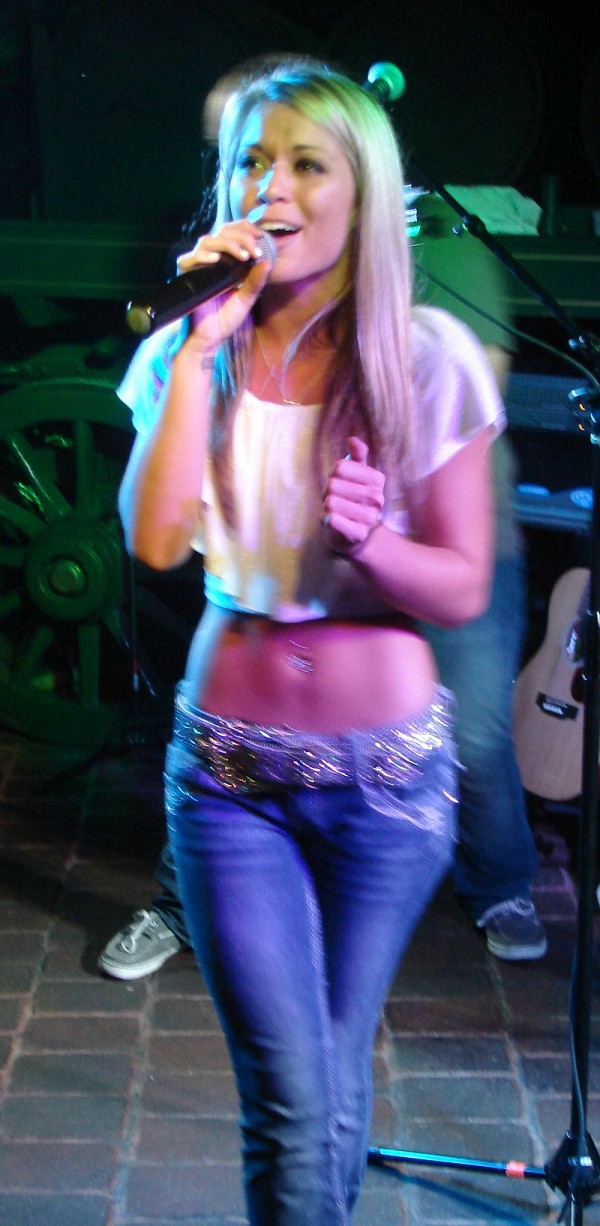 Dani Vitany - Country Music's Sweetest Cupcake
Photo by O. J. Cunningham
© MyBayCity.com
---
---

O. J. Cunningham




O. J. Cunningham is the Publisher of MyBayCity.com. Cunningham previously published Sports Page & Bay City Enterprise. He is the President/CEO of OJ Advertising, Inc.

More from O. J. Cunningham
---
Send This Story to a Friend!
Letter to the editor
Link to this Story
Printer-Friendly Story View
---
--- Advertisments ---