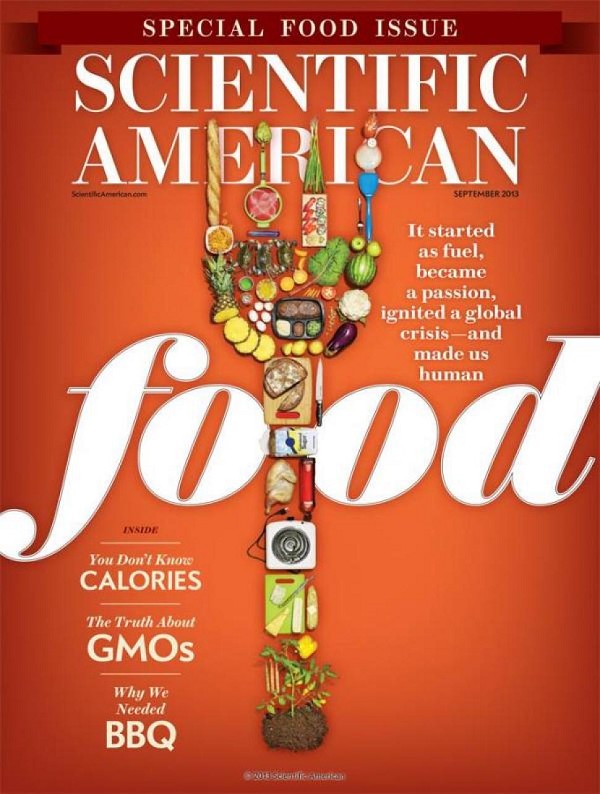 Debate is on concerning the safety of foods grown using modern methods of agriculture
---
GMO DEBATE: Genetically Modified Foods, Boon or Bane to Mankind?
January 18, 2015 Leave a Comment
By: Dave Rogers
An issue causing almost hysterical consumer opposition on one side and massive corporate advertising campaigns on the other is that of the safety of foods grown using modern methods of agriculture.
Among the participants in the debate are the Michigan Sugar Company of Bay City and The Dow Chemical Company of Midland.
Although the sugar firm held a public forum here recently on the GMO issue, most of the battles have been fought far afield, in Oregon and California where referendums that would have required GMO labeling were defeated. The campaigns featured heavy corporate opposition spending.
A more down to earth rivalry is about to envelop the farm fields of the Midwest. Dow is poised to begin offering farmers for spring planting its Enlist Duo herbicide, a competitor to Monsanto's Roundup. Enlist was developed as an answer to severe weed resistance problems limiting crop production around the country, according to Dow.
However, the Environmental Protection Administration (EPA) is applying "first-time-ever restrictions" on its approval of the herbicide Enlist Duo, designed to be used with new genetically modified crops developed by Dow AgroSciences, a unit of Dow Chemical.
EPA approved the registration of the herbicide in Illinois, Indiana, Iowa, Ohio, South Dakota and Wisconsin. - See more at: http://agfax.com/2014/10/15/enlist-duo-herbicide-approved-use-6-states-dtn/#sthash.7v1urPB1.dpuf
Dow AgroSciences will launch its innovative Enlist Duo(TM) herbicide for the 2015 crop season. It will be launched in conjunction with a stewarded introduction of Enlist(TM) corn, and seed production of Enlist soybeans. Regulatory approvals are pending for Enlist cotton.
According to Scientific American magazine, heavy use of Monsanto's Roundup herbicide triggered an explosion of herbicide-resistant "super weeds" that are hard for farmers to fight and which can choke off crop yields. Such weeds now infest roughly 70 million acres of U.S. farmland, according to Dow.
Enlist Duo combines a 60-year-old herbicide component known as 2,4-D with glyphosate, the chief ingredient in Roundup. Using the 2,4-D in combination with glyphosate should help farmers kill weeds that are resistant to Roundup, Dow officials say. Dow estimates the market for Enlist at about $1 billion annually.
Answering broad opposition to the new Dow product, the EPA said its scientists used "highly conservative and protective" assumptions to evaluate the human health and ecological risks of Enlist Duo and that usage as approved will protect the public, agricultural workers, and endangered species.
The agency said it evaluated the risks to all age groups, from infants to the elderly, and took into account exposure through food, water, pesticide drift, and as a result of use around homes.
"Our decision reflects sound science... and is protective of everyone and the environment," Jim Jones, assistant administrator for EPA's Office of Chemical Safety and Pollution Prevention, told Scientific American.
"The GMO labeling ballot initiatives and legislative efforts that many state lawmakers and voters are facing are geared toward making people wrongly fear what they're eating and feeding their children," said Bob Stallman, the American Farm Bureau Federation president.
John Upton writes in Grist: "But groups that believe Americans have a right to know what they're eating and which farming technologies they're supporting are of course opposed, characterizing the bill as a desperate salvo by Big Food in the face of overwhelming support for GMO labels. The opponents have dubbed the bill the Deny Americans the Right to Know Act (DARK)."
Recent Congressional hearings on labeling genetically modified foods (GMOs) are being called "an important first step in restoring sanity to America's food labeling laws" by the Grocery Manufacturers Association (GMA) in connection with its support for a bipartisan bill said to "protect consumers and advance food safety."
"GMOs are safe and have a number of important benefits for people and our planet," writes Baylen J. Linnekin on reason.com. "GMO crops use less water and fewer pesticides and reduce the price of crops by 15-30 percent. They also help us feed a global population of 7 billion that will grow to 9 billion by 2050, especially providing assistance to those who suffer from hunger and malnutrition. Contrary to claims by activists, there is no scientific evidence that suggests foods that contain GMOs are anything but safe."
Baylen J. Linnekin is the executive director of Keep Food Legal Foundation and an adjunct professor at George Mason University Law School, where he teaches Food Law & Policy.
Farm state Reps. Mike Pompeo, Kansas Republican, and G. K. Butterfield, North Carolina Democrat, have introduced a bill (HR4432) creating federal standards for food labeling in order to keep American-produced food safe, nutritious, and affordable. The bipartisan federal solution, named the "Safe and Accurate Food Labeling Act."
The Safe and Accurate Food Labeling Act would establish a federal labeling standard for foods with genetically modified ingredients, giving sole authority to the Food and Drug Administration (FDA) to require mandatory labeling on such foods if they are ever found to be unsafe or materially different from foods produced without GM ingredients.
"From the Kansas farmer's harvest to a Kansas family's table, our food supply is crucial to our economy, to our health, and to our way of life," said Rep. Pompeo. "The Sunflower State has relied on technological advances in order to feed the world, and this bill would ensure our continued success in providing safe, affordable, and nutritious food."
"This bill has resounding support from the North Carolina Farm Bureau and the agriculture community at-large," said Rep. Butterfield. "It prevents a mishmash of labeling standards and allows farmers to continue to produce higher yields of healthy crops in smaller spaces with less water and fewer pesticides. If passed, this will be a big win for farmers nationwide."
The legislation takes an approach that is far better than a 50-state patchwork of GMO labeling laws that could mislead consumers, raise the price of groceries for American families and yet do nothing to advance food safety, according to advocates.
"If the labeling could result in higher food costs, then maybe that's not a risk we want to take," said Rep. Frank Pallone (D-NJ).
"I'm concerned that mandatory [GMO] labeling could be inherently misleading," said Rep. Henry Waxman (D-CA) in an opening statement during an energy and commerce committee health subcommittee hearing last month.
Waxman said FDA-mandated GMO labels could serve to mislead consumers by implying GMO foods aren't as safe as conventional ones. FDA officials claim GMO foods are just as safe as any others.
The lack of fervor for more regulations surprised some. Waxman in particular, reports Politico, is one of "a handful of key lawmakers from the Democratic party with a reputation for being proactive on food regulation [and who] surprisingly expressed concern over the recent push for GMO labeling requirements."
The ranking member of the full Energy and Commerce Committee, who has announced his plans to retire after the 113th Congress, was not likely an expected adversary for those promoting GMO labeling. He is a long-time proponent of stronger food regulation who once helped lead the charge for the Food Safety Safety Modernization Act of 2010, one of the most sweeping food safety laws passed since the 1930s, observed Politico.
Waxman was not alone. "We've heard from the FDA," Rep. Gene Green (D-Texas), said. "There's been no proof that GMOs are bad for consumers."
Rep. Jim Matheson (D-Utah) added: "Whether or not we should be doing labeling on food that has no demonstrated health and safety risk, that's a tough pill for us to swallow up here." If consumers want to avoid GE foods, "there is private sector opportunity" for that in organic and GMO-free certified products, he said.
The concerns of Democrats like Pallone and Waxman were echoed by their Republican colleagues.
"Food labeling is a matter of interstate commerce, and is therefore clearly a federal issue that rightfully resides with Congress and the FDA," said subcommittee Chairman Joseph R. Pitts (R-PA) in his opening remarks. "I am concerned that a patchwork of fifty separate state labeling schemes would be impractical and unworkable."
The Safe and Accurate Food Labeling Act would preempt state labeling laws like that in Vermont and, Pompeo says, "protect consumers by eliminating confusion and advancing food safety."
Effectively, the bill would tell states and cities that they cannot do what the Constitution forbids them already from doing: require, for example, local approval for labels of foods moving in interstate commerce. The bill would reserve for producers the option to label foods that do or do not contain GMO ingredients.
###
---
---

Dave Rogers




Dave Rogers is a former editorial writer for the Bay City Times and a widely read,
respected journalist/writer in and around Bay City.
(Contact Dave Via Email at carraroe@aol.com)

More from Dave Rogers
---
Send This Story to a Friend!
Letter to the editor
Link to this Story
Printer-Friendly Story View
---
--- Advertisments ---