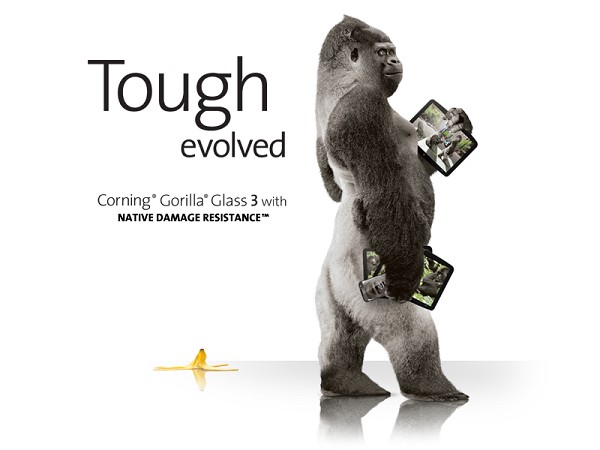 New Corning product, Gorilla Glass, for ATM touch screens is anti-microbial.
---
NO DOW DEAL? Corning Says It's "Happy With Ownership Stake" in Dow Corning
January 20, 2015 Leave a Comment
By: Dave Rogers
It now looks like the Dow Chemical Company will not be acquiring half of the Dow Corning joint venture owned by Corning, at least not anytime soon.
A potential Dow Corning divestiture by Corning, Inc., (GLW) "remains in background," reports Willow Street Investments.
Dow Chemical (NYSE:DOW) previously indicated that GLW, its partner in its 71-year-old silicone products Dow-Corning joint venture that is likely to report $6 billion of annual sales this year, wants to sell its half of the joint venture and Dow could be the buyer.
GLW has apparently indicated that it has "more priorities" than the Dow-Corning partnership since it bought Samsung Electronics Co.'s stake in a separate venture, according to Dow's CEO Andrew Liveris.
GLW denied the potential for such sale of course, indicating it was "happy with our ownership stake" in the venture.
Corning introduced a series of new products early in 2015 that will continue to broaden the revenue and profit opportunities for the company, according to Willow Street, adding:
"A more diverse product base also protects the company from adverse events affecting the company as a whole when one product offering suffers setbacks or other adverse market conditions. The company rewards investors with a dividend and a substantial share buyback program while the company continues to broaden their revenue and profit base.
"We have repeatedly emphasized in our previous articles recommending Corning (NYSE:GLW) shares that the heart and soul of the company's success is their research and development focus and capabilities. GLW is a constantly evolving company due to their intensive research and development philosophy that allows them to enter new unforeseen markets."
There are many possible innovations and applications for the company's wildly popular Gorilla Glass product in the near, intermediate and long term, Willow Street ventures.
"GLW shares recently broke through to a new 52-week high, but we believe the shares are not finished moving upward," according to Willow Street. "We believe GLW shares continue to be a buy and note that options traders in recent months have shown unusually bullish call buying in February 2015 $23 options.
"In addition, as the company's major initiatives continue to unfold, shareholders will be rewarded with a recently increased dividend (by 20 percent) and a new $1.5 billion share buyback. In 2015, we see GLW shares breaking out of their multi-year trading range to above the $25 mark. The shares came within about $1 of the $25 level recently and retreated as the overall markets fell. The company's new product offerings, among other things, will push the company's shares higher in 2015."
GLW has been characterized at various times as primarily an optical fiber company, an LCD glass company and a Gorilla glass company. In other words, investor sentiment toward GLW stock rose or fell depending upon the current and forecasted success of a particular product.
In January 2015, GLW and Diebold, Incorporated (NYSE:DBD) introduced the first automated teller machine (ATM) touch screen featuring antimicrobial Gorilla glass. The glass is formulated with an embedded antimicrobial agent, ionic silver, which inhibits the growth of algae, mold, mildew, fungi and bacteria on its surface. GLW also announced their Fibrance product, which is a glass optical fiber made for thin, colorful, aesthetic lighting that enables decorative lighting to be designed or embedded into tight or small places where other bulky lighting elements cannot fit.
Finally, GLW announced Iris glass, a substrate that can significantly reduce the thickness of a liquid crystal display TV set, making it as thin as a smartphone. The company developed Iris Glass for use as a light-guide plate in edge-lit LCD televisions. Iris Glass is 36 times stiffer than plastic, freeing panel makers to design televisions that are less than 10 millimeters thick. Iris Glass also allows LCD screens to be thinner and stronger while also being brighter and offering more accurate color details.
GLW's use of Gorilla Glass in ATMs opens up a whole new market for the product, which has previously been thought of as only used for cover glass for handheld and computer devices.
The company's Fibrance product, a decorative lighting product designed to be used in small places, allows GLW to enter and obtain revenues from the home and office lighting market.
###
---
---

Dave Rogers




Dave Rogers is a former editorial writer for the Bay City Times and a widely read,
respected journalist/writer in and around Bay City.
(Contact Dave Via Email at carraroe@aol.com)

More from Dave Rogers
---
Send This Story to a Friend!
Letter to the editor
Link to this Story
Printer-Friendly Story View
---
--- Advertisments ---