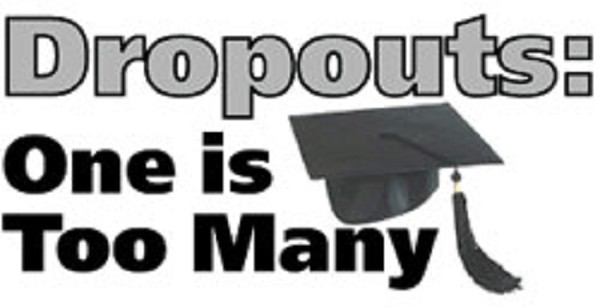 MICHIGAN SCHOOLS: Leaders Still Puzzled, Conflicted About Low Performance
Too Few High School Graduates Drags Down Entire State Economy
March 24, 2018 Leave a Comment
By: Dave Rogers
Too many younger workers lack the basic skills they need in literacy and math to succeed in the workforce.
That was a statement by Doug Rothwell, head of Business Leaders for Michigan (BLM), at a Solutions Summit last Thursday in Detroit.
Bridge Magazine, one of the sponsors of the summit, reviewed 12 reports issued since 2002 on reforming Michigan's schools.
"Some 1.5 million students attend some 3,000 public schools in Michigan," wrote Ted Roelofs for Bridge. "As academic performance has lagged, competing school reform proposals have sprouted like Michigan summer corn."
Raise reading scores for third graders, improve teacher training, more individualized learning (whatever that is), etc, etc.
The reports, and leaders like Rothwell of BLM, have invariably missed the point.
Roelofs concludes: "Much education policy attention in Michigan centers on adults rather than students... School finance debates... Teacher evaluation debates... Teacher pension debates."
"Years of debate over funding, performance, equity, accountability and competition has resulted in significant mutual distrust," Karen McPhee, a veteran school administrator, and the governor's former senior education adviser wrote in Bridge Magazine in 2017.
"Labor vs. management. Republican vs. Democrat. Educator vs. legislator. Traditional vs. charter. Business vs. education. There is no end to the arguments that divide us as we seek to convince others of what's really happening in our schools. Sometimes our 1.5 million students are barely mentioned in these sparring matches."
Most alarming to this corner is the lack of focus on what is really needed: more capable high school graduates equipped for 21st Century jobs.
A June 2017 report by Michigan Future, for instance, noted 74 percent of Michigan residents have stagnant or declining income.
A 2015 Upjohn Institute report found that our state's educational shortcomings cost the average Michigan resident $18,000 over a lifetime; that's about $27 billion for the state as a whole.
The state also has a shortage of adults who have the training and/or certifications needed for jobs that require more than a high school diploma but less than a bachelor's degree, the magazine stated in a recent issue.
So, how does a state produce more capable workers? By figuring out how to coach problem students into the completion of a diploma and moving them on to higher education or training.
Why are we in this situation? Because 25 years ago Michigan legislators and policymakers decided to write off those students -- one in five-- who didn't graduate with their classes. They cut funding for what was then called "adult education" from $125 million to $25 million. Half the pitiful remainder went to intermediate school districts and a half to Michigan Works, a private agency that operates for the benefit of employers, not workers.
Not every student will go on to college, and all attempts at raising college enrollment have fallen short. The one in five seniors who don't graduate thereby is lost in the vast miasma of life. Many will never achieve any semblance of employment success; in fact, most non-graduates will struggle to climb out of poverty and we, the taxpayers, will have to pour multi-millions into their existence through welfare, corrections and drug rehab.
Our suggestion, embodied in the mission of a new mid-Michigan non-profit organization, School-to-Work Pathways and STEM Apprenticeships, is to address the 20 percent of high school students who do not graduate with their classes.
So far the world is not beating a path to our door to support this concept -- but in our opinion graduating a higher percentage of students, even if it takes four or more years after high school age, should be Michigan's No. 1 educational priority.
If the goal of business leaders is to have a larger pool of capable workers, then why not work with the 20 percent of non-graduates -- dropouts by any measure but still salvageable?
In our opinion, it is a matter of citizenship equity: excluding one-fifth of students is a dereliction of duty on the part of educators and policy-makers. I believe it also is unconstitutional. The parents of those students pay their taxes and deserve a state-funded opportunity for their offspring to complete their education.
Susan J. Demas, writing in Dome Magazine in 2009, summarized: "High school dropouts have finally managed to do what many thought was impossible: get sworn enemies like the Michigan Education Association and Michigan's charter schools together. They're two of the partners in a new coalition trying to solve what they say is a $2.5 billion annual problem.
"The coalition has amassed some eye-opening statistics, courtesy of Columbia University's Teachers College. Boosting high school graduation rates, for instance, would save $127,000 per new graduate through extra tax revenues, reduced costs of public health, crime and justice and decreased welfare payments."
However, in nearly a decade since those words were written, and about 25 years since funding for adult education was gutted, what has happened? Virtually nothing!
Please write me at dlaurencerogers@gmail.com if you have ideas on how we can break this bureaucratic logjam and help restore Michigan education and workforce development. ###
---
---

Dave Rogers




Dave Rogers is a former editorial writer for the Bay City Times and a widely read,
respected journalist/writer in and around Bay City.
(Contact Dave Via Email at carraroe@aol.com)

More from Dave Rogers
---
Send This Story to a Friend!
Letter to the editor
Link to this Story
Printer-Friendly Story View
---
--- Advertisments ---