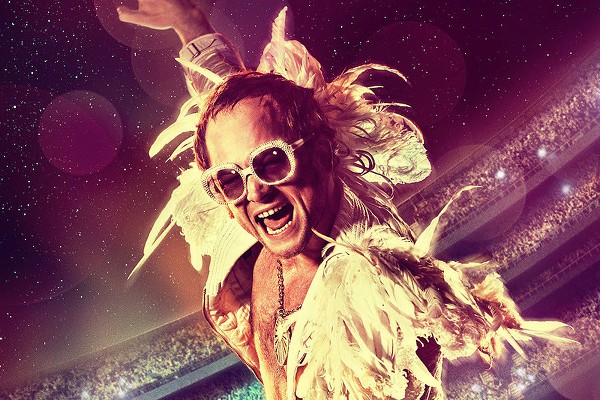 MOVIE REVIEW: "I Loved Rocketman"
June 7, 2019 Leave a Comment
By: Kathy Rupert-Mathews
I loved "Rocketman."
Tarot Egerton IS Elton John.
The movie is a biopic of Elton John. It's incredibly well acted, but most of all it's a musical. Elton's songs are woven through the story. Like a musical people will burst into song at a moment's notice.
However ever song reflects what's going in in the story. You realize how personal Elton's songs were. His lyricist of 50 years, Bernie Taupin, played by Jamie Bell, is introduced to him by a music publicist. Their friendship becomes incredibly deep, the are like brothers.
You meet Elton's mother played by Bryce Dallas Howard. She is a woman with no warmth or love for anyone but herself. His father was a military man who couldn't stand his wife and therefore couldn't stand Elton. The only love he got was from his maternal grandmother.
I didn't realize what a remarkable musical prodigy he was. He was amazing.
The directing by Dexter Fletcher is excellent. The director of my favorite movie from last year, "The Greatest Showman" was on the producing side of this movie and I feel he had his hand in this a bit.
It is an amazing movie. The music, the acting, the story all add together for you to see into a fascinating human being. You get introduced immediately to his many addictions and how he conquers them. At the end just before the credits you will see how he finally finds true love.
So go. Have fun. Eat popcorn.
---
---
---
Send This Story to a Friend!
Letter to the editor
Link to this Story
Printer-Friendly Story View
---
--- Advertisments ---