Free Entry to Labadie Pig Gig for 5K Race Registered Runners/Walkers
Runners Get Ready for August 6, 2011
August 2, 2011 Leave A Comment
By: Julie McCallum,
Senior Staff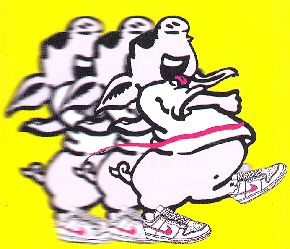 Get Ready Runners - for the Annual Labadie Pig Gig
5K Race
, Sponsored by Catholic Federal Credit Union.
Held on Saturday August 6, 2011 during weekend of the Labadie Pig Gig which is held August 4th through 7th.
According to Ann Gasta, Race Director, new this year is any registered runner/walker can win the $100 piggy bank not the overall winners. Gasta said, "We also have a lane closure on both vets and liberty bridges to accommodate the size of the race and runner protection."
The start this year is in front of boat launch. Runners and walkers will start and finish in the same general area.
Race Time is 10:30 A.M.
Medals to all finishers!
1st Place Awards to Overall Maile and Female Run and Walk
Piggy Awards to the top 3 finishers in each age division
Piggy Awards to Top 5 walkers, male and famale
Plus - 3 Pigg Banks filled with $100.00 will be awarded to 3 people randomly drawn from all finishers!
Pick up your registeration form at Catholic Federal Credit Union Locations. Included for all registered is FREE Entry to the Labadie Pig Gig held August 4th through 7th 2011. .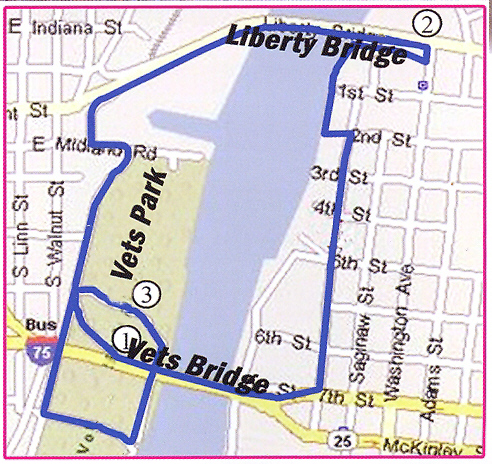 Race Course Map