An Acoustic Evening with Collin Raye at The Bay City State Theater
Presented by Last Choice Country Radio
September 3, 2011 Leave A Comment
By: Julie McCallum, Entertainment Editor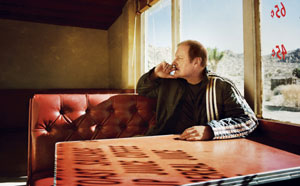 Thursday, September 22, 2011
State Theater Bay City
Last Choice Country
Radio Presents 'An Acoustic Evening with Collin Raye' this Thursday, September 22,2011 at 7:00 PM At The Bay City State Theater in Downtown Bay City.
One of the true hit-makers of the 1990's, Collin Raye still continues to crank out soulful, heartfelt material with the honesty and richness that is signature to his vocals on his newly formed label StarPointe Records.
His new 'Selected Hits' CD that is now exclusively at Walmart contains 2 new songs, 'A Soldier's Prayer' and 'Quitters'. 'A Soldier's Prayer' rides that prevalent theme during wartime, but rather than beating a dead horse, this song takes a slightly different approach and states a truth to all of us, not just those in uniform, but that hope is alive and is strong and is Our Heavenly Father.
'Quitters' is just flat out inspirational delivered in fine vocal form and the hook is catchy. A solid song with a fantastic message. Collin says, 'I'm a big fan of live material...and as a matter of fact, I'd like to see more live music released by country artists. These tracks featured the Salt Lake Symphony, an 80 piece orchestra, along with 4 more of my previous hits: 'That's My Story', 'Little Rock', 'I Think About You,' and 'Love Me' and it made me wonder how they'd mock up the arrangement. It's really a flawless presentation of the originals, but with a high energy exciting feel to the up-tempo songs and an intimacy in the slower songs.'
And if that is not enough, Collin recently contributed to the Newly Released Album, 'Songs 4 Worship: Country' that was released on Oct. 2. This wonderful collection of songs from other artists besides Collin was co-produced by Teddy Gentry and Michael Curtis. Collin's song on the album is 'Get Up In Jesus Name' which is not only inspirational but will have you toe tapping and hand clapping to the music.
'TWENTY YEARS AND CHANGE' - RELEASED NATIONWIDE 10/25/05
For the past four years, Collin Raye has heard the same question everywhere he goes.
At every sold-out concert, at every radio-station visit, the mega hit maker gets asked by fans and industry professionals alike, 'Hey, man, when are you going to put out a new record?'
'My recording career isn't done by a long shot,' Collin promises them. 'I didn't go away into hibernation. I tour all the time, so I know there's a demand for a new album. I wouldn't put out records again unless I thought that people really wanted them. And they do.'
Actually, he's been working on his new Twenty Years and Change collection all along. In between the constant concert appearances, he began traveling to Nashville three years ago. During each visit, he would record a song or two.
'One of the great things about making this album was having the freedom of going into the studio with no one looking over my shoulder,' comments Collin. 'I didn't feel like I was on some kind of treadmill. I didn't set out any timetable. I didn't think, 'Let's make a hit single, right now.' I said, 'Let's just make this as good as it can be, to where it sounds good to us. Then we'll step back and look at the whole thing.' 'In the end, we wound up with 23 songs. And these 12 are the best of those 23.'
Those 12 include some instant classics, as well as some bona fide classics. In the latter category are Collin Raye's island-flavored reinterpretation of The Bellamy Brothers chestnut 'Let Your Love Flow,' a heartfelt 'It's Only Make Believe' tribute to the late Conway Twitty, a powerful reworking of the 1985 Survivor hit 'The Search Is Over' and a remake of Don Henley's 'You're Not Drinkin' Enough' that takes the tune straight into a honky-tonk.
Always a masterful ballad singer, Collin pours emotion into the wistful 'Forgotten,' the reassuring 'We'll Be Alright' and the lovely romantic 'All I Can Do Is Love You.' 'Hurricane Jane,' on the other hand, is a good-time rocker. 'Heart' has a lusciously melodic, mid-tempo groove.
'I Know That's Right,' the collection's first single, has a stirring message lyric. Two other standouts are story songs. 'Josephine' tells the tale of a frightened Civil War soldier writing a letter home. 'Twenty Years and Change', written by the artist, is the portrait of a man who has replaced his youthful ideals with a resigned acceptance of his older, more satisfying reality.
Working with a variety of co-producers, Collin Raye is behind every note of music that's heard on Twenty Years and Change. That, he says, is a first for him. He is proud of his five prior Platinum albums, 25 Top Ten hits, 15 No. 1 smashes and 12 chart-topping videos. But maintaining his high standards wasn't always easy.
$25 - $20 advanced sale
Day of Show Tickets $35 - $30 day of event
(Reserved Seating)
Buy Tickets Online Now
---
(Prior Story) Arts/Theater Article 06186 (Next Story)
---
---
Send This Story to a Friend!
Letter to the editor
Link to this Story
Printer-Friendly Story View
---
--- Advertisments ---