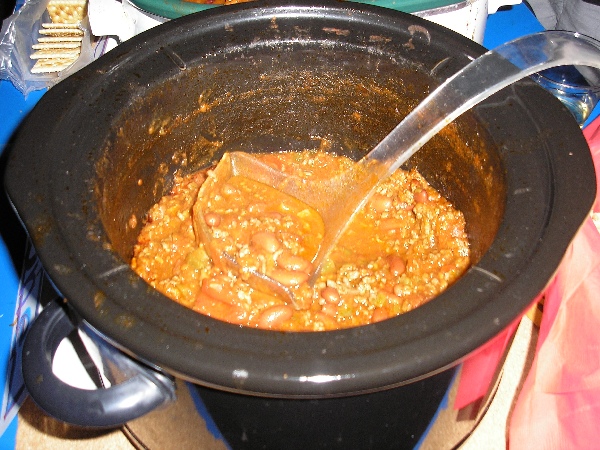 Hot chili for a chilly night
---
February's 1st Thursday Downtown Bay City Gallery Walk a Hit
Chili Competition Wows Gallery Walkers
February 5, 2012 1 Comments
By: Diane Szczepanski
Downtown Bay City recently hosted their '1st Thursday's Downtown Bay City Gallery Walk' with a Snowman Festival and Chili Cook-Off event.
The successful event, organized by Avram Golden of Golden Gallery, located at 113 3rd St., Bay City, MI, was held Thursday, Feb. 2, 2012 and brought out chili lovers and art enthusiasts alike.
---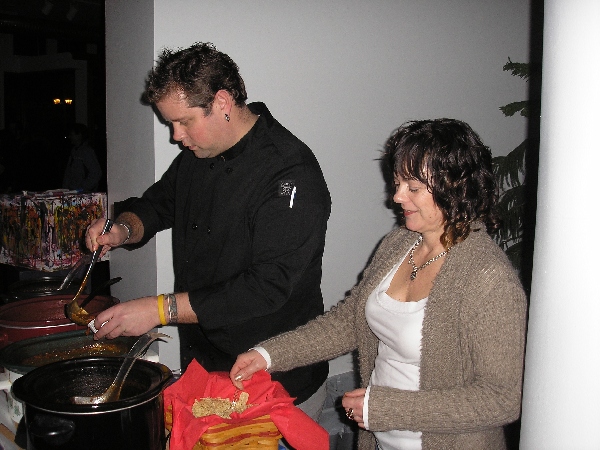 Mick Newsham, 1st place Winner and Lori Holsapple, who snagged 2nd place serve
samples at Studio 23 during the evening's judging.
Guests were encouraged to sample chili entries at 3 locations, Studio 23, Do-Art and Golden Gallery and vote for their favorite.
1st place winner, Mick Newsham, made a delicious ox-tail version and 2nd place winner, Lori Holsapple of Salon Nouveau, won with a more familiar, yet tasty recipe. Mick remarked, "It was a lot of fun meeting everyone and I look forward to the next one!"
---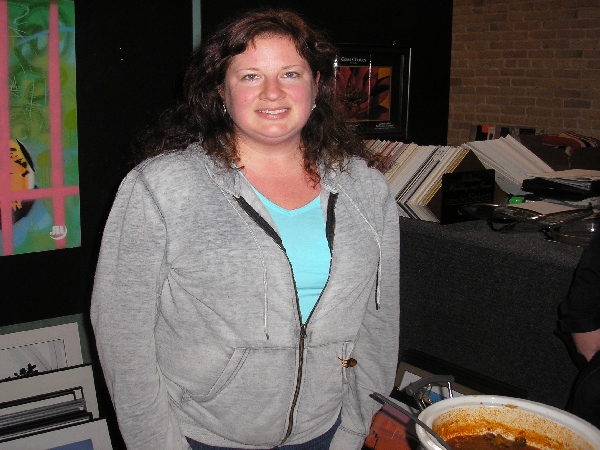 Pam Przygocki, an entrant in the competition, mans the table at Golden Gallery.
There was a 3-way tie for 3rd place with Sara Lynn Duncan and Adam Wernecke's chili concoctions, which were available at Golden Gallery. Mike Michalski's delicious entry, had a slightly smoked and spicy flavor and was also in this 3-way tie. Michalski's chili was available at Studio 23.
---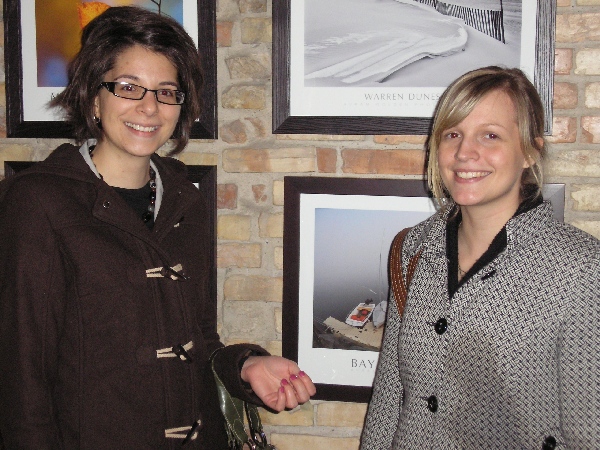 Sara Cook (left) and Tammy Wetteland (right) enjoy some of the beautiful
Bay City and Michigan based prints available at Golden Gallery.
---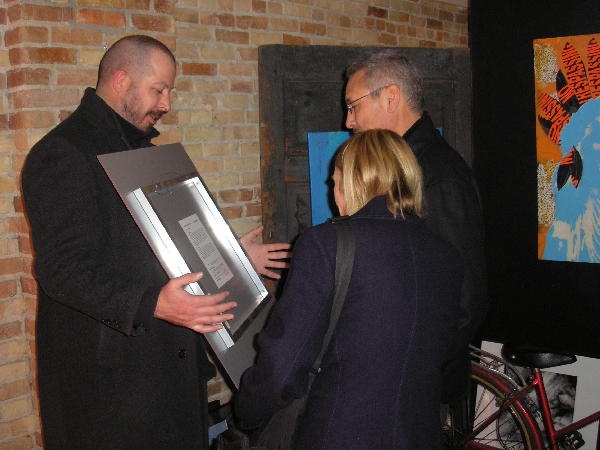 Avram Golden shows his amazing items to gallery walkers.
Guests enjoyed a mild, snowless night in Downtown Bay City enjoying chili, snowman sculptures and beautiful art at various locations that participated:
Studio 23
Do-Art Gallery
Golden Gallery
Espresso Express
RiPe Gallery
Atrium
---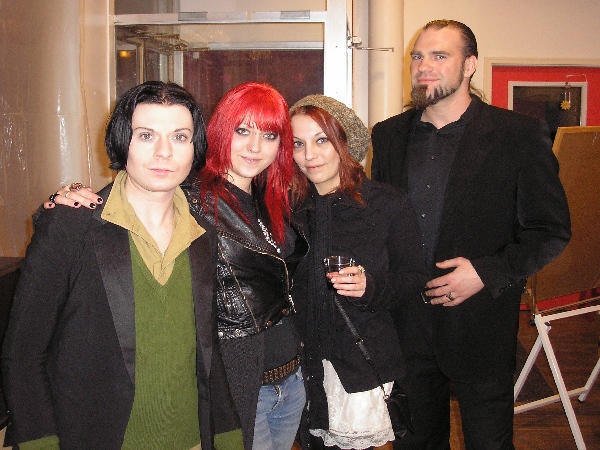 Taking in the beautiful art and chili samples at Do-Art on Washington,
(From l/r) Todd Stevenson, Tiffany Thayer, Kerri Novak and Bob Ayotte.
---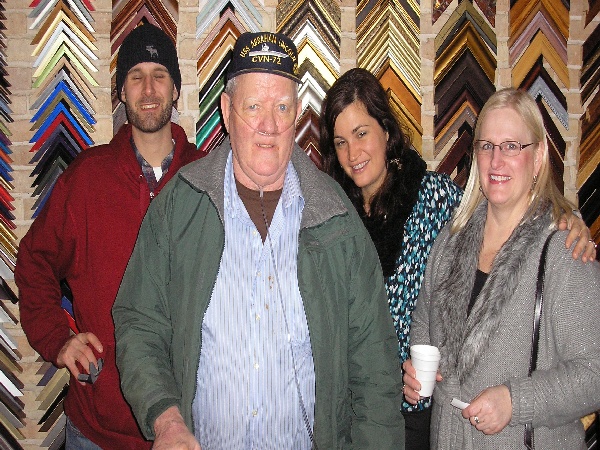 At Golden Gallery, (From l/r) Jason Lewis, Jerry Prevost, Denise Lewis and Sandy Schaffer.
Check out next month's 1st Thursday Downtown Bay City Gallery Walk on Thursday, March 1st.
---
(Prior Story) Downtown Article 6712 (Next Story)
"The BUZZ" - Read Feedback From Readers!
mosher Says: On February 13, 2012 at 08:34 AM

Thanks for covering this, Diane. Avram has worked hard to make this a vital event in our downtown.

My only gripe is that other businesses don't stay open to take advantage of the foot traffic. There have been winter Thursday evenings when walking between various art venues, the downtown has been a dark desert of businesses closed at 5:00. Music stores, clothing stores, antique mall...all should be open to attract the people who come (many from out of town) for the Gallery Walk. Art brings money into our community!
---

Diane Szczepanski




Business-woman by day, confessed boot addict by night and 'wanna-be' writer, music lover and proud Mom of an awesome guitar playing, teen son.

More from Diane Szczepanski
---
Send This Story to a Friend!
Letter to the editor
Link to this Story
Printer-Friendly Story View
---
--- Advertisments ---