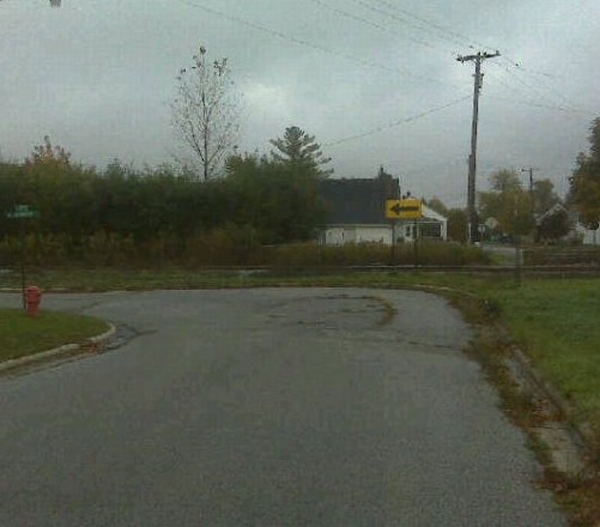 Is a turn signal required here?
---
Justice Served
People of Michigan v Christopher J.Moltane
October 28, 2011 2 Comments
By: Jason Gower
JUSTICE SERVED!
Attorney Jason Gower obtained a favorable decision August 25, 2011, following an appeal to circuit court from a bench trial conviction of Operating While Visibly Impaired. 18th Circuit Court (BayCounty) Judge Joseph K. Sheeran reversed District Judge Timothy J. Kelly and vacated his clients' conviction.
The state trooper erroneously thought there was a violation of law [failure to use a turn signal], and a mistake of law cannot provide "objectively reasonable grounds for providing reasonable suspicion or probable cause to make the traffic stop." The case was People of Michigan v Christopher J.Moltane.
"The case was tried as a bench trial after Prosecutor Asbury agreed with me to allow a second set of eyes (a Circuit Court Judge) to view this particular stretch of roadway; Mr. Asbury allowed his office to amend the complaint to one count of Operating While Visibly Impaired, and proceed to bench trial before Judge Kelly." Said Gower "I disagreed with Judge Kelly's analysis and interpretation of MI law regarding this particular issue, and I 100% agree with the careful and considered analysis of Judge Sheeran's written opinion; I always felt it was open and shut for the defendant, it was clear the trooper violated the 4th Amendment of both the US and MI Constitutions." Gower said.
After reviewing the Judge Sheeran's written opinion, the prosecutor's office moved to dismiss the case without prejudice. "The People take exception of the Circuit's decision, however, the People hereby respectfully request this Honorable Court to grant the aforesaid Motion to Dismiss Without Prejudice..." reads the motion.

---
(Prior Story) Ask The Experts Article 6407 (Next Story)
"The BUZZ" - Read Feedback From Readers!
shawn Says: On October 31, 2011 at 09:25 AM

I do not believe you should have to use a blinker here!! Great job Gower!!
chrismoltane Says: On November 08, 2011 at 06:40 AM

ur are the best lawer in the tri county
---
---
Send This Story to a Friend!
Letter to the editor
Link to this Story
Printer-Friendly Story View
---
--- Advertisments ---