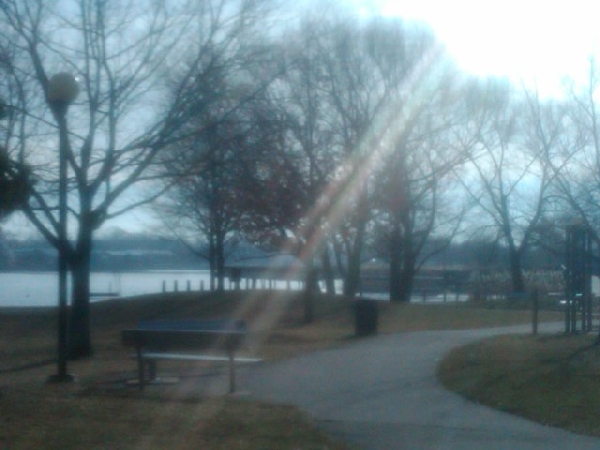 A sunny, 55 degree stroll at Bay City's Riverwalk on Tuesday, January 10th, 2012
---
Just Curious - This Winter Weather, Love it or Hate it?
Curious Minds Want to Know
January 15, 2012 2 Comments
By: Diane Szczepanski
---
The difference 48 hours can make in Michigan...
(Photo courtesy of Andy Lieber)
Curious by nature, I wanted to know.
Was the weather we've had so far this winter making people happy or making people cranky?
Myself not included, I know there are a lot of winter loving, cold weather sports-minded, folks who are itching to be on snowmobiles or on the Saginaw Bay ice fishing.
It goes without saying, there are kids out there that are dying for some snow days off from school.
Were these warm temperatures driving people crazy while they stared at unused skis or were they like me, loving every minute of 40+ on the thermometer and the lack of snow?
Knowing the forecast for the more typical winter weather that was to hit us later in the week and not afraid to be nosey and find out, I spent a lunch hour at Bay City's Riverwalk.
It was a beautiful, sunny, 'winter' day, as I strolled along in a very light sweater, asking the burning question.
The winter we have had so far in our area, love it or hate it?
---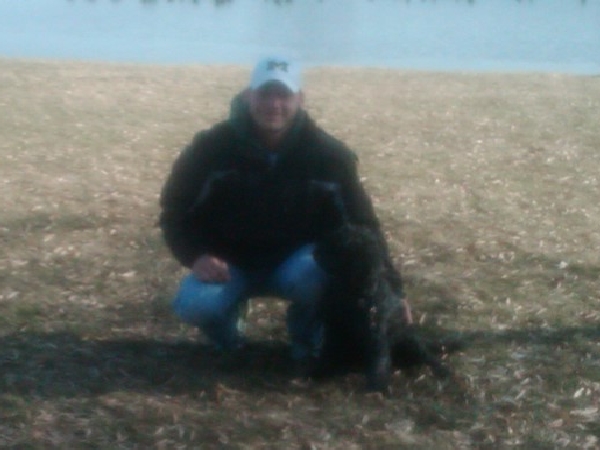 Matt Faustin and Buster, taking in the warm weather
According to my poll, winter weather has gone to the dogs in Michigan, who apparently like the snow. The dog walkers, not so much.
According to
Matt Faustin
, who was out for a walk along the river with his buddy 'Buster', pictured above, said "Buster loves to play in the snow, but I'm liking this warmer weather".
Henrick, pictured at bottom of story, also votes for snow, but owner
Cathy Stump
said she could go either way, "The snow is nice and Henrick likes it, but it's also nice not having to shovel".
---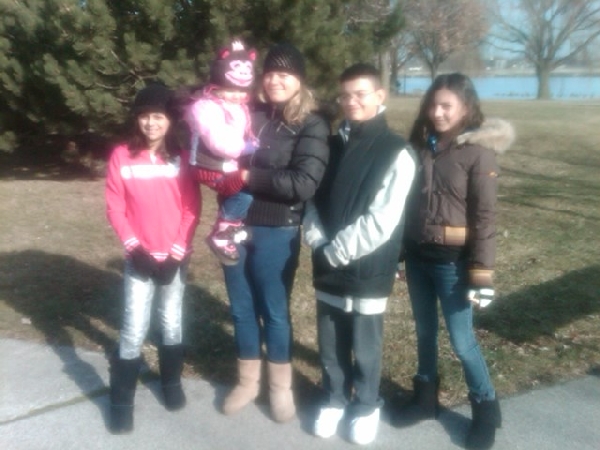 (From L/R) Ariella, Taylor, Andrea, Antonio and Avianna are all smiles on this sunny day
When I asked the group pictured above, who were out enjoying the balmy day, what their thoughts were on this winter,
Antonio
, (second from R) immediately responded, "What winter??"
I also questioned others.
Cindy Makovics
, of Bay City, is clear on how she feels about winter and all things mitten and boots related, "I LOVE this mild winter so far! I always DREAD the cold weather and the snow."
"I do prefer a mild winter", said
Deb Woody
, owner of
Platinum Title, Inc.
She added, "I hate being cold, but since it has to be, I do want snow. It looks so much better than just the dead brown and pretty snow makes it easier to deal with the lack of sun."
Barb Baase
, a Master Gardener, had an interesting perspective. "I would say overall, hate it, because it is unnatural."
She went on to explain, "By that I mean, it is most likely going to upset the gardening season. The other reason it upsets me is I want my grand-daughters to be able to enjoy outdoor winter sports and the air is fresher and the sky clearer, when it is cold outside."
Snowmobiler,
Pat Schaefer
was on the fence and rallied back and forth. "I just bought a new snowmobile this year, so...I'd like to be able to do some riding. But, on the other hand, I'm really enjoying the mild temperatures and the lower heating bills."
When asked,
Joe LaLonde,
local businessman and owner of
'Joe's Made in the Shade'
commented from a business and economical point of view, "I personally love the mild winter weather, but professionally speaking, I hate it. I believe fresh, bright snow and very cold days help me sell more blinds".
But,
LeAnn Bruzewski
, probably said it best. "I've loved trading in the snow shoes to play disc golf all the way into January this year."
She summed it up with, "I feel blessed every passing day for the above normal temperatures because it's just one day closer to to flip-flops!"
But, as I wrap this story up on this brisk 15 degree night, whether you love it or hate it, one thing is certain.
You never have to wait very long in Michigan for weather to change!
---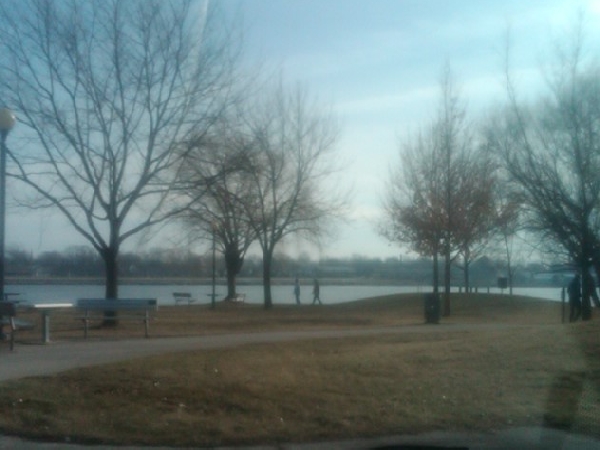 Walkers enjoying the mild temperatures
---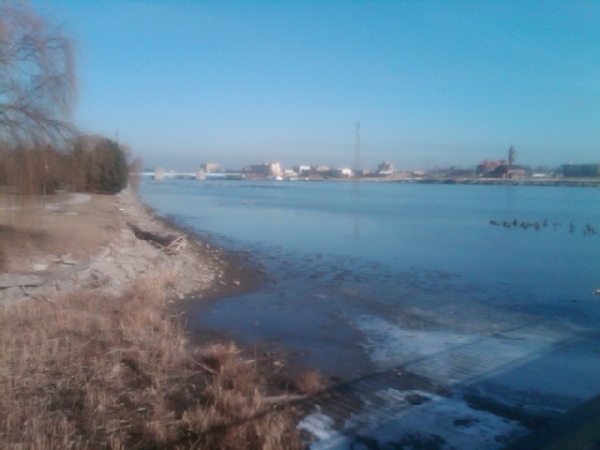 January and still no ice on the river
---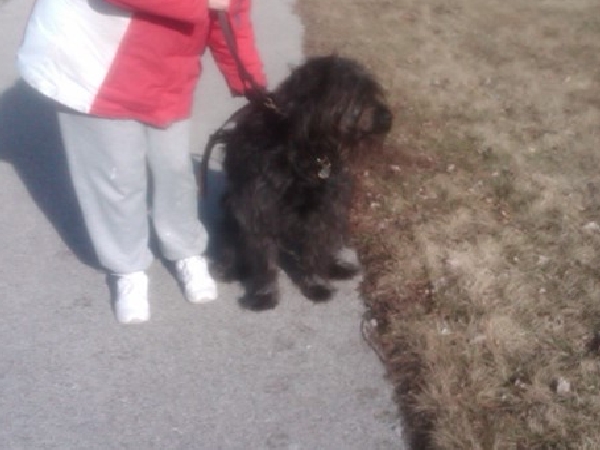 Henrick and Cathy Stump out for some exercise
---
(Prior Story) Community Article 06652 (Next Story)
"The BUZZ" - Read Feedback From Readers!
leann.bruzewski Says: On January 15, 2012 at 05:04 PM

Thanks again Diane, for sharing your humor, talent and insight into our everyday encounters! Keep it up!!
leann.bruzewski Says: On January 15, 2012 at 05:05 PM

Thanks again Diane, for sharing your talent, humor and insight into our everyday endevours... Please keep it up!
---

Diane Szczepanski




Business-woman by day, confessed boot addict by night and 'wanna-be' writer, music lover and proud Mom of an awesome guitar playing, teen son.

More from Diane Szczepanski
---
Send This Story to a Friend!
Letter to the editor
Link to this Story
Printer-Friendly Story View
---
--- Advertisments ---