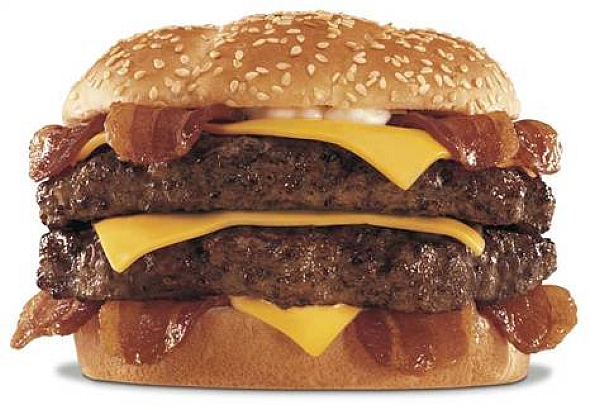 Time For A Serious Column
February 5, 2012 4 Comments
By: Josh Sharrow
I've written about Urinals, All You Can Eat Buffets & even about me being a fatty.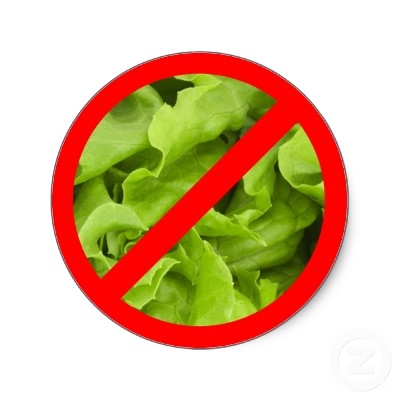 NO LETTUCE!
It's time for a serious column, one about issues directly affecting the average person. I'm talking about an in depth column about something that TRULY MATTERS.
A column where I use true journalism to report the facts, and only the facts!
Stop putting lettuce on your Cheeseburgers!
I'll never understand why someone would take a perfectly fine cheeseburger and put lettuce on it. If I wanted a salad, I would've ordered a salad.
Please join me in the fight to ban people who put salads on Cheeseburgers!
---
(Prior Story) Columns Article 6704 (Next Story)
"The BUZZ" - Read Feedback From Readers!
Anonymous Says: On February 06, 2012 at 06:56 AM

This isn't a column. It's an embarrassment. But this whole website is pretty embarrassing. Here is a hint...good journalism actually starts with real journalists.
tskred1 Says: On February 06, 2012 at 01:54 PM

I like lettuce on my cheesburgers for the slight crunch, and feeling a little bit less guilty about the double cheese, bacon, french fries and milkshake that are also on my order! But you have a point, perhaps a big salad, with baby greens would be delicious with a crumbled bacon cheddar cheeseburger on it, with blue cheese dressing? Crispy Onion straws too. Now add that to your menu, and I will stop by!
mzarazua+saginawesomemybaycity Says: On February 06, 2012 at 04:22 PM

Anonymous...you're funny. May I read your column?
nancy.kanaar Says: On February 06, 2012 at 04:24 PM

I honestly can't say that I agree or disagree with you Josh on the lettuce thiong. I do like lettuce on some cold sandwiches but on a hot burger or other sandwich it's a definate no-no. I LIKE MY SALAD COLD.
---

Josh Sharrow




Sharrow is Co- Owner of Last Choice Country, GLB Media Group & Impact Sound Entertainment. You can reach him at (989) 892-8501

More from Josh Sharrow
---
Send This Story to a Friend!
Letter to the editor
Link to this Story
Printer-Friendly Story View
---
--- Advertisments ---