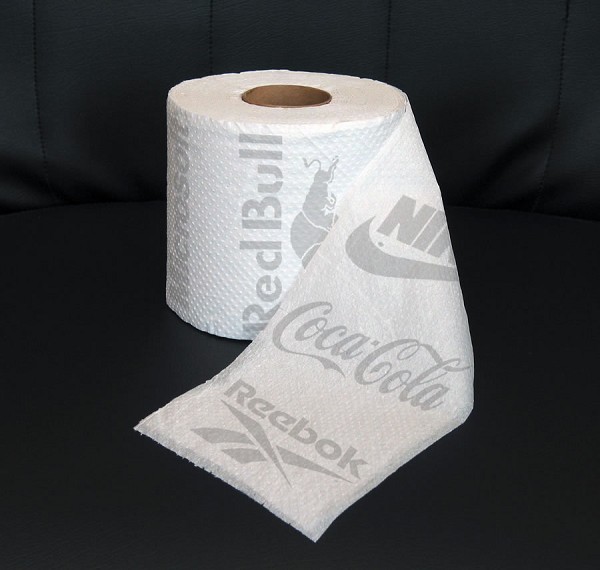 Let's talk about what you REALLY want from your toilet paper.
---
Leave Me & My Toilet Paper Alone
July 29, 2012 Leave a Comment
By: O. J. Cunningham
It's time to get real about what happens in the bath room . . .
And start talking about what you REALLY want from your toilet paper.


Watch the 30 second TV advertisement below.
The QUILTED NORTHERN spokesperson ACTUALLY says this . . .
No S#*T . . . pardon the pun.


One thing I do have to admit . . . I saw the (above) advertisement over the weekend on the Lifetime Channel. It was VERY late at night. It was probably in the middle of a 2:00am showing of a movie that I can't even remember the name of.
But I sure in the heck remember the advertisement.
For starters, I don't think I'm supposed to be watching that channel . . . or those programs (movies) . . . at that time of night. I'm not sure who the programming is for . . . But I'm pretty sure that the expected viewer is most-likely very attuned to the specifics (color, softness, scent) of their toilet paper.
I am not so attuned.
Don't get me wrong. I buy toilet paper all the time . . . for the Cunningham house and for the many "flushers" at 509 Center Ave in Bay City.
Up until now, I gave little thought as to how important toilet paper might actually be to someone other than myself. I truthfully had never considered "the flusher's preference" when it came to ordering/buying toilet paper.
I don't know how much you shop. But, buying "TP" is no simple task. There's double ply. And double-sized rolls. There's packages of 16, 24, 8 and even 2. When you combine these choices with in-store promotion and then throw in newspaper coupons . . . The math alone can be bewildering.
Up until I saw the above TV spot, I always just thought it was (for me) about getting the most sheets of "TP" for the buck. And I never (honestly) cared about single or double ply.
More Sheets . . . Less Money . . . Simple.
So . . . I asked my lovely wife, Donna . . . (1)If she has a preference when it comes to "TP" and (2) When she makes a "TP" purchase, what is the deciding criteria that triggers HER purchase.
"I buy the most sheets for the least money," Donna Cunningham replied without any hesitation.
EPIPHANY -- I immediately understood why Donna and I are still married and together after 35 years. (1) Neither of us give a S*#T (HeHeHeHeHe) about the quality of our "TP" . . . (as long as there are no splinters)
(2) We both agree that "TP" should roll out over the top when pulled . . . and
(3) Neither one of us cares if the other one fails to put a new roll on the dispenser when the old roll runs out. (Setting the new roll on the sink is just fine.)
Take the same "TP" test with your mate . . . Let me know how it goes. And then let me know how long you've been married.
More about "TP"
I hear tell that some "TP" brands are now considering placing display advertising on each sheet of "TP" as it rolls off the dispenser. (See Top Picture Above)
If you remember . . . just a week or so back, we saw where urinal cakes were being considered by the State of Michigan as a possible way to advertise sobriety in an attempt to control drunk driving.
It might be time to tell the advertisers to get the hell out of the bathroom and give us a little privacy while we're engaged in "doing our business."
I know one thing is certain . . . I'm not wiping my butt with an advertisement for Coca Cola, Taco Bell or the face of my Bank President. Eeeeeeewwwwwweeee!
What if the ink come off the paper and . . . Well . . . you get the idea.
Bottom (HeHeHeHe) Line . . . get your advertising the hell out of my bathroom and don't let the door hit you in the butt on your way out.
---
---

O. J. Cunningham




O. J. Cunningham is the Publisher of MyBayCity.com. Cunningham previously published Sports Page & Bay City Enterprise. He is the President/CEO of OJ Advertising, Inc.

More from O. J. Cunningham
---
Send This Story to a Friend!
Letter to the editor
Link to this Story
Printer-Friendly Story View
---
--- Advertisments ---