Red Cross Offers Tips for Safe Holiday Travel
Holiday Weekend Busy Time of Year for Travelers
November 19, 2012 Leave a Comment
By: MyBayCity Staff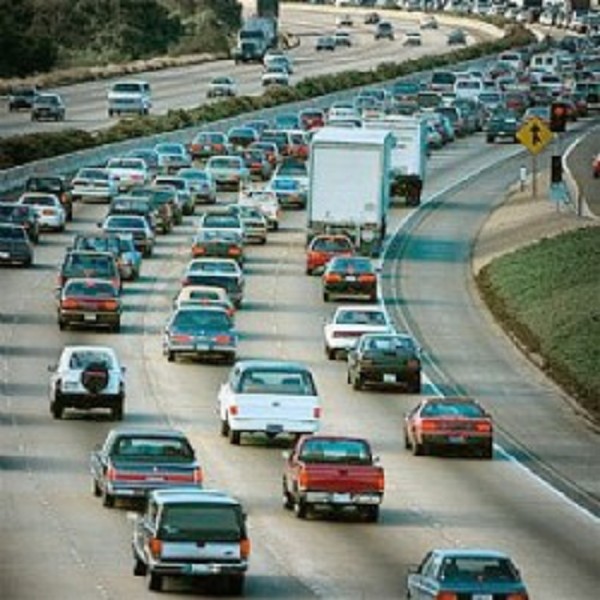 Holiday Travel Tips
Lansing, MI - November 19, 2012 - Many people will travel to visit loved ones for the Thanksgiving holiday and the American Red Cross has travel tips holiday travelers can follow to arrive safely at their destination.
"Whether folks travel by plane, train or they take to the highway, there are things they can do to have a safer trip," said Alison Bono, Regional Director of Communications for the Central and Northern Michigan Region. "Thanksgiving is one of the heaviest travel times of the year and we want people to be safe and enjoy their trip."
ON THE ROAD Most holiday travelers get to where they are going by car. To arrive safely, the Red Cross recommends these safety steps for travelers who will drive to visit their loved ones this Thanksgiving:
Make sure the vehicle is in good working order. · Start out with a full tank of gas, check the tire air pressure and make sure the windshield fluid is full.
Buckle up, slow down, don't drive impaired. Designate a driver who won't drink.
Be well rested and alert.
Use caution in work zones.
Give one's full attention to the road. Avoid distractions such as cell phones.
Observe speed limits - driving too fast or too slow can increase the chance of being in a collision.
Make frequent stops. During long trips, rotate drivers. If the driver is tired, stop and get some rest.
Be respectful of other motorists and follow the rules of the road.
Don't follow another vehicle too closely.
Clean the vehicle's headlights, taillights, signal lights and windows.
Turn the headlights on as dusk approaches, or if using windshield wipers due to inclement weather.
Don't overdrive the headlights.
If car trouble develops, pull off the road as far as possible.

It's also recommended to keep an emergency preparedness kit in the vehicle. Useful items include water, snacks, a flashlight, first aid kit, extra cash and blankets. Red Cross Emergency Preparedness kits are available in the Red Cross Store.

TRAINS, PLANES, BUSES For people traveling by air, bus or train, the Red Cross reminds them that the seasonal flu can occur as early as October. If people have come in contact with someone who is sick, perhaps the trip should be postponed as they may be contagious for a week before symptoms appear. Other safety tips to avoid the flu while traveling include the following:


Remember that everything someone touches has to be touched by someone elses' luggage handlers, etc. Handle one's own belongings as much as possible. Wash hands often with soap and water.
Carry hand sanitizer and anti-bacterial wipes and use them to wash hands or wipe down surfaces such as armrests.
Bring one's own pillows and blankets - they can act as a shield against the seat itself.
If someone has to cough or sneeze, do so into a tissue or sleeve.
Avoid touching the face or eyes.

For more information on how to remain safe while traveling this Thanksgiving, visit the Red Cross web site.

About the American Red Cross: The American Red Cross shelters, feeds and provides emotional support to victims of disasters; supplies about 40 percent of the nation's blood; teaches skills that save lives; provides international humanitarian aid; and supports military members and their families. The Red Cross is a not-for-profit organization that depends on volunteers and the generosity of the American public to perform its mission. For more information, please visit redcross.org or join our blog at http://blog.redcross.org.

---
---
---
Send This Story to a Friend!
Letter to the editor
Link to this Story
Printer-Friendly Story View
---
--- Advertisments ---





0200 Nd: 12-06-2023 d 4 cpr 1






12/31/2020 P3v3-0200-Ad.cfm



SPONSORED LINKS
---


12/31/2020 drop ads P3v3-0200-Ad.cfm