As the first big event on Bay City's Riverfront, the River Roar never ceases to reward the crowds. 2009 lived up to the billing with great weather and great races.
This year had a distinct international feel as Bay City welcomed a team from Abu Dhabi. Although their primary boat was held up in customs, the team raced another boat and got to experience this popular and challenging race course.
Each year there are great stories. On Saturday the SLT (Super Light Tunnel-boat) race had a little excitement when driver Steve Heuninck in the X-12 boat clipped the front of Mark Hodorek's X-77 boat and went airborn. "My co-pilot, my son John, knew to hang onto the rope and stay with the boat. His feet went were pointed straight out in the air but he held on."
The only damage was to the hood of the engine. "But we fixed that" said Mark. "We went to K-mart and bought a plastic storage tub and taped it on." Steve continued "We took a sharpie and decorated the thing later, after a few beers." (See picture below). John said it's not the first time he's gone flying, but it was the first time in a race. Steve went on to beat Mark in Sunday's races.
The results of the races are well documented in other media so we'll not go into that here. Instead we'll try to give some of the flavor of the day with pictures.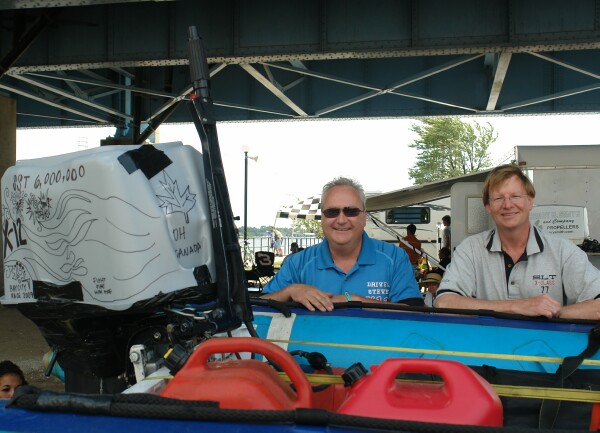 Steve Heuninck and Mark Hodorek with X-12 and the K-Mart special engine hood.
---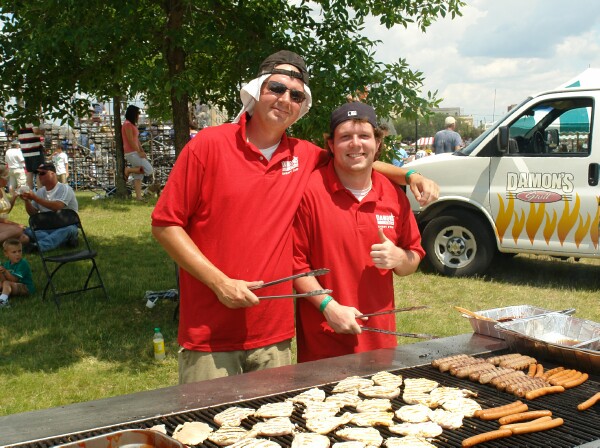 River Roar is more than boats. There's festival food galore. Jeff Madejek and Evan Dropiewski grill chicken, brats and hot dogs at Damon's concession.
---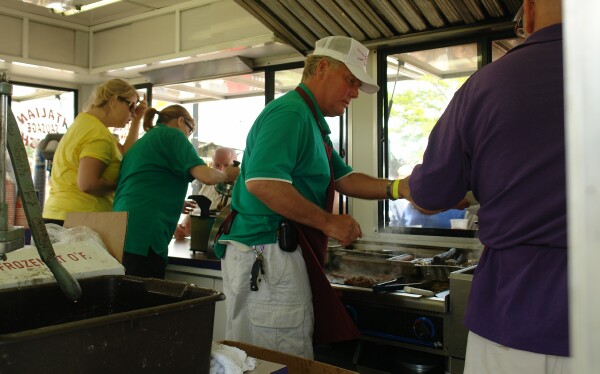 For the crew at Chicken-n-Fries stand it's indoor cooking but still busy.
---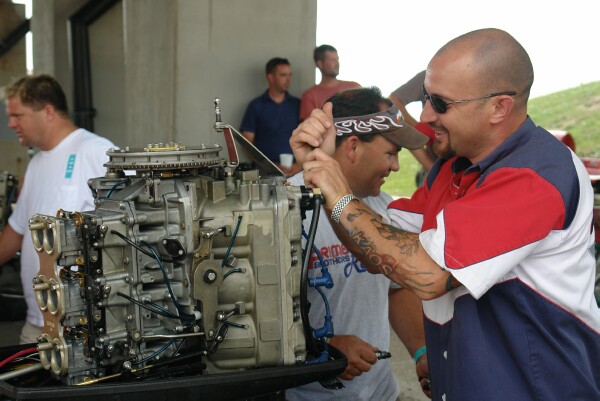 There's always another tweak to make before a race.
---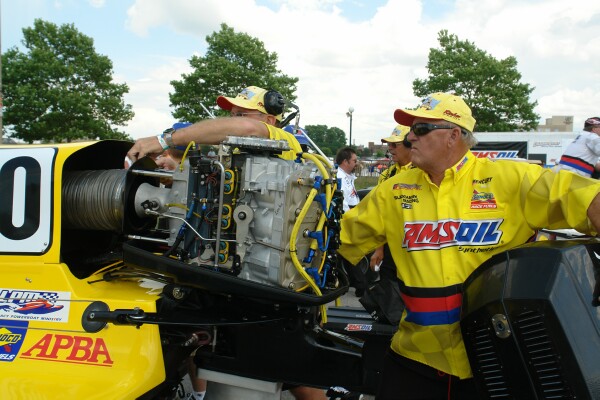 Final inspection before launch.
---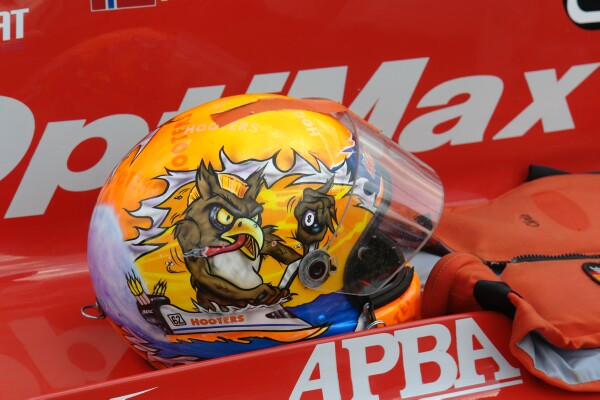 Great helmet art.
---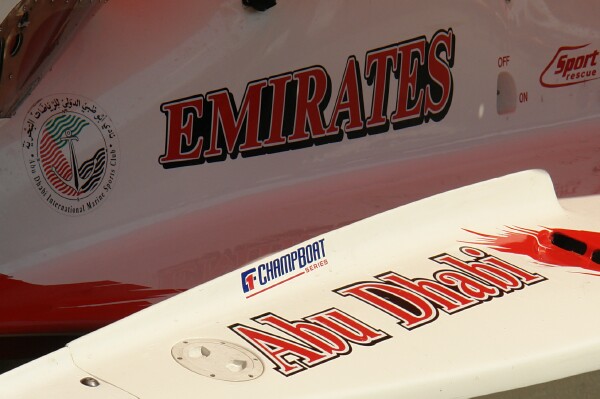 The Abu Dhabi boat added a real international flavor.
---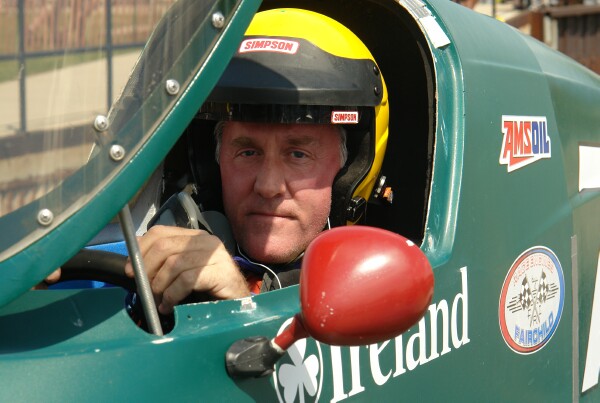 It's not just kids in the cockpit.
---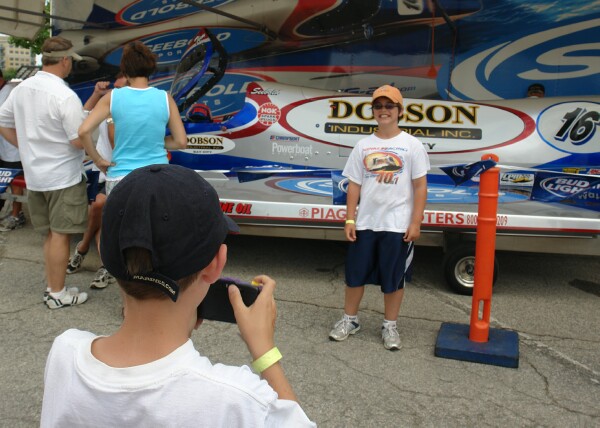 Taking turns in front of the camera.
---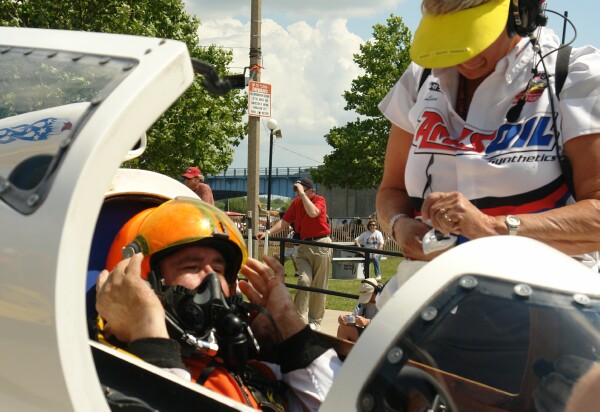 Could just as easily be a picture of a fighter pilot.
---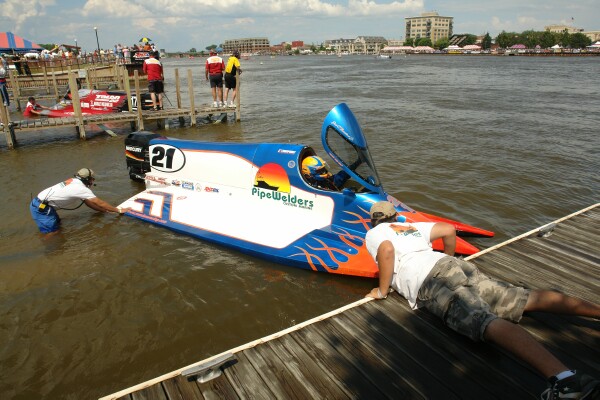 Do they KNOW about the Saginaw River ? ? ? ?
---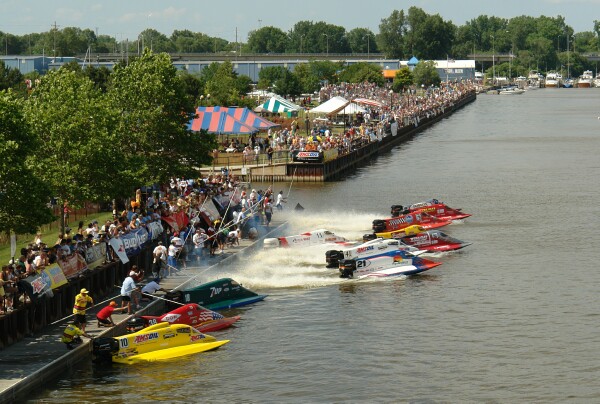 The start. First group goes and a few seconds later the second group.
---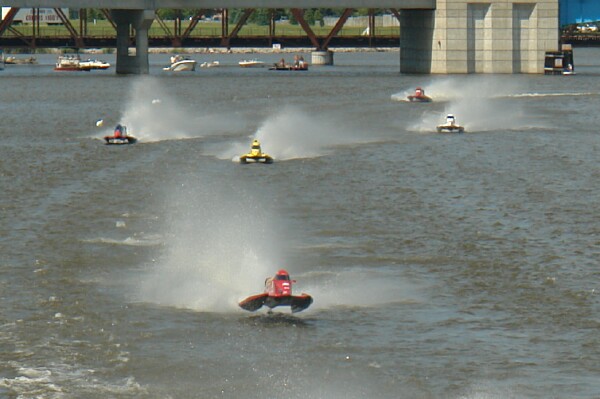 Flying over the water really means flying for these drivers.
---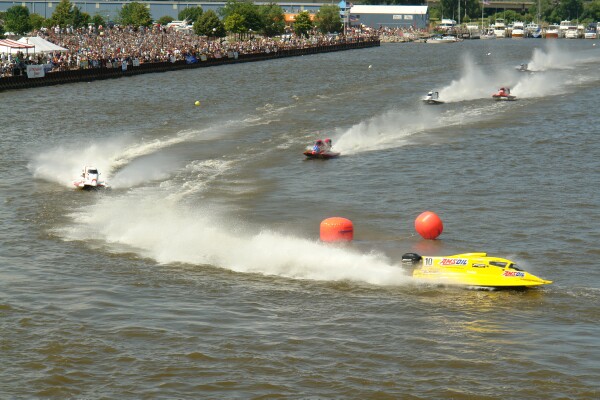 Taking a turn at these speeds is almost beyond belief.
---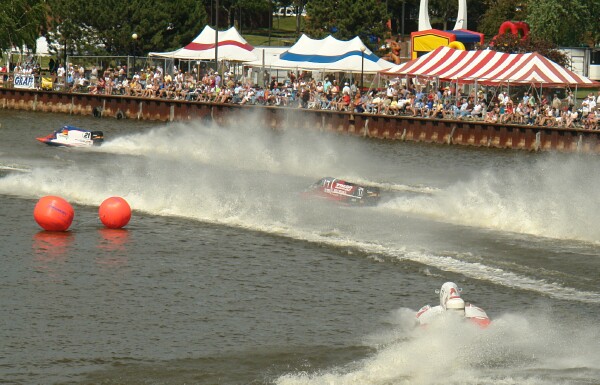 The Bay City course is unique for the confined space, which generates rough water.
Spectators get an up close and personal view. There's not a bad seat in the house.
---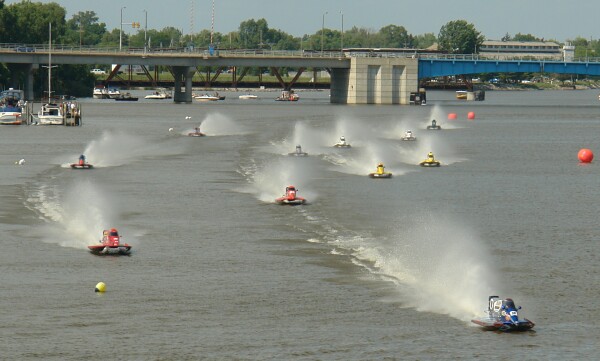 The pack coming down the stretch.
---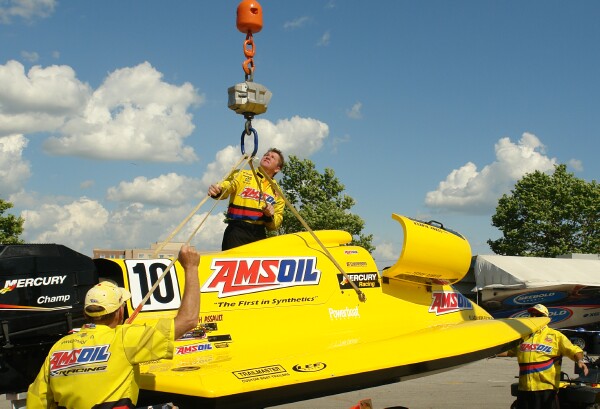 Every boat and driver is hoisted and weighed at the end of the race.
Driver Terry Rinker checks his weight.
---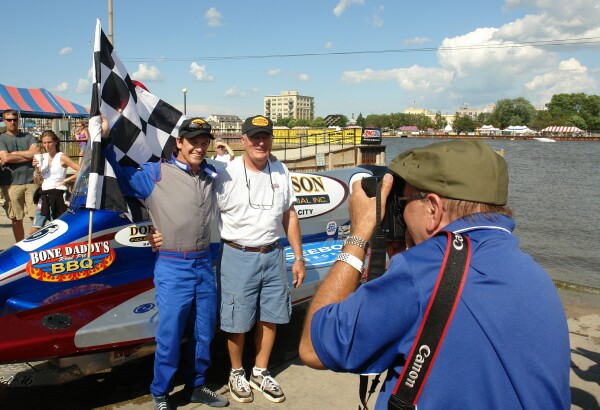 Winner Tim Seebold poses for official photo.
---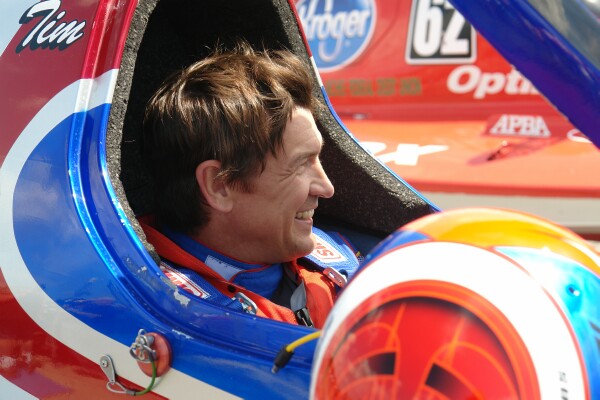 It was a good day at the office for Tim.
---