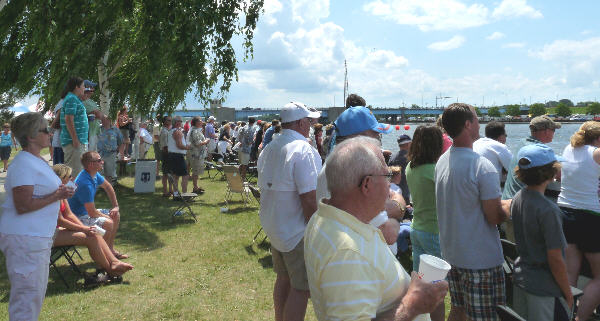 HEAT RELIEF?
Are you kidding me?
June 30, 2009 Leave a Comment
By: Julie McCallum,
Senior Staff
This entire past week -- 1st week of summer -- was an absolute perfect example of summer weather, not to mention the great conditions it brought to the River Roar festivities.
It was the first week of ACTUAL warm weather, with temperatures in the 80's and temps even reached the 90's mid week. A great kick off to summer. Ahh... Just what we have been waiting for all winter, IT'S FINALLY HERE! Yeah!
As I was still basking in the warmth of the moment and hashing over the great weekend, great weather, great events, looking forward to the rest of the summer, I'm listening to the News, Monday morning, June 29, 2009.
And I couldn't believe my ears when I heard them say, This week, "HEAT RELIEF" . . . RELIEF?????????? Are you kidding me . . . we had ONE week of perfect summer weather, I'm sorry, but NO, I'm not Looking for RELIEF . . . I'm looking for a continuance of the "Heat".... MORE HEAT, PLEASE.
Maybe I should live in Florida or Arizona . . . Now that would be a place where you might actually be looking for a " HEAT RELIEF" Good Grief!
And while I'm at it . . . I might as well mention . . . the people that complain about the heat, these are the same people that complained about the snow and freezing temperatures.
I have central air at my house, and don't even use it. I don't like being cooped up with windows shut. I'm a fan of Fresh Air!
Now, I'm not trying to knock people that are working in these ' hot' temperatures, and are at a health risk. I totally give them credit. That's got to be tough. However I still run my 5 miles in the 90 degree temperatures.
And I don't know about how hot it gets in the race boats, but as I told Terry Rinker, (#10, F1 Champboat) earlier in the week, that it would be warm this weekend for the River Roars Races, Rinker said, and I quote,
"I can't wait to feel some Bay City HEAT!!!" (Terry lives in Florida . . . btw)
Now, maybe I am just cold blooded or have an iron deficiency, but I for one, enjoy the 80' and 90' degree weather.
In fact you won't believe me when I tell you I put the heat on in my car on my way to work this morning . . . laff.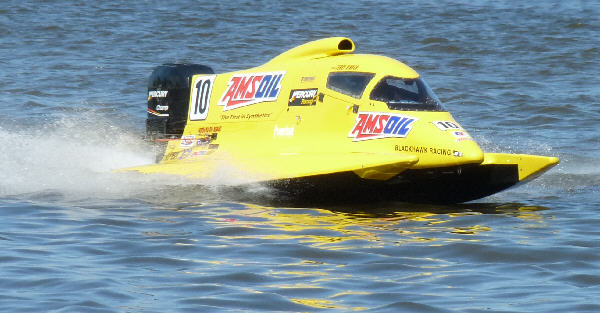 (MyBayCity Photos By Julie McCallum)
---
---
---
Send This Story to a Friend!
Letter to the editor
Link to this Story
Printer-Friendly Story View
---
--- Advertisments ---