Stables Michigan Idol Bumps Into The Holidays
Singing Competition Continues, Thursday, January 7, 2009
December 27, 2009 2 Comments
By: Julie McCallum, Entertainment Editor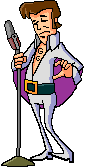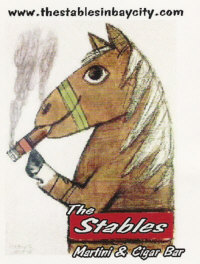 The Stables Michigan Idol belted out it's 3rd week in the competition on Thursday, December 17, 2009,and will take a break for the upcoming holidays and returns fresh in the new year on Thursday, January 7, 2009!
Michigan Idol Judges included, Beth Dore (Duso's Bar), Josh Sharrow (Impact Sound Entertainment), George Lynch (Charter Media), Tommy Anderson (Infinity & Paisley FOGG Bands).
Competition starts at 8:00 - Sign ups - before competition, still time to enter the 11- week competition.
Can't Sing? Come for all the food, fun, entertainment and the famous Stables Martinis!!!
(Video footage & Production by Julie McCallum - Entertainment, MyBayCity.com)
0200 Nd: 11-29-2023 d 4 cpr 1