Florida's Massacre of Cincy Shows Weakness of 2nd Tier Unbeaten Teams
TCU & Boise State Should be Playing Against Big 10 or PAC 10 Foes
January 3, 2010 Leave a Comment
By: O. J. Cunningham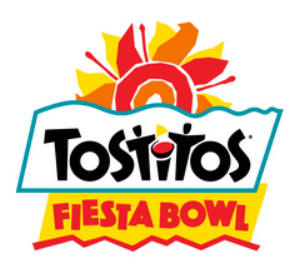 Fiesta Bowl Match-Up (Boise-TCU) Won't Tell Us How Good These Teams Are
I played a lot of paddleball . . . tournament level -- for probably close to thirty years (1972 - 2002).
I played three or four times a week and was lucky enough to play regularly with Randy Wackerle (National Open Champion) and Mike Wisniewski (National Open Champion).
I played in just a few "Open" tournaments and was, what many considered a good "club player." I was once on the court with both paddleball legends Val Valenciano, Dick Jury and Marty Hogan during their prime in the late 1970s and early 1980s.
I also (once) played in a doubles tournament against "The Andys" (Andy Kasalo - Andy Mitchell) when they were in the middle of one of the longest match winning streaks (Doubles) in the history of 4-wall paddleball.
I mention this because of an article by Lou Giampetroni (Paddleball Historian) that crossed my desk this week and appears in this Sunday's edition.
Giampetroni's article brought back a flood of memories and got me thinking about competition levels and how competition levels relate to the current BCS bowl match-ups.
I played (whenever I could) after work, about 4:30, because that's when the best paddleball players in the United States played. I wanted to play against and with the best guys, either singles and/or doubles, to see how I matched up.
Generally speaking, I am not a very good loser.
I'm more of a graduate from the the Vince Lombardi School that taught . . .
"Show me a good loser, and I'll show you a loser." Nonetheless, I played against the best players year after year and there was little doubt (year after year) who were the better players.
You may be asking at this point . . . What does this have to do with college football, the BCS and Cincinnati?
The Cincinnati Bearcats went 12-0 and won the Big East. They were "Big Fish in a little pond."
Cincinnati came out of their "Little Big East Pond" and got royally squashed by Florida in the Sugar Bowl (51-24) Cincinnati actually got beat a lot worse than even this lop-sided score indicates. Cincinnati looked like a Division II team. Good for Cincinnati. 12-0? So What? You're not as good as Florida.
The two other Big Fish/Small Pond teams are the TCU Horned Frogs -- Mountain West Conference and the Boise State Broncos -- Western Athletic Conference. Unfortunately, they play each other tomorrow (Monday night) in the Fiesta Bowl.
The game will be entertaining and one team will win by a score something like 45-42. And we will still be wondering how good these teams really are.
What we really needed to see was TCU vs. Ohio State and Boise State vs. Penn State. Then we might have found out just how good these undefeated "Little Pond" teams are.
Cincinnati, TCU and Boise State had one OTHER thing in common this year -- other than their undefeated seasons. They played most of their nationally televised game on Thursday night on ESPN.
The running joke is . . .
QUESTION:
Why did Boise, TCU and Cincy always play their games on Thursday night?
ANSWER:
Cuz if they played on Saturday, nobody would watch.
In an 8-team College Playoff Tournament, these wannabe undefeated teams would be the bottom three seeds in the tournament and would most likely be eliminated by the better teams from the SEC, Big Ten, Pac 10 and Big 12.
Cincinnati came out of their Little Pond with an unbeaten season and got their butt handed to them by Florida -- who lost to Alabama. If TCU or Boise took on the Big Ten or Pac 10 winner, the result would be the same.
But we won't find out this year . . . and that's a shame.
---
---

O. J. Cunningham




O. J. Cunningham is the Publisher of MyBayCity.com. Cunningham previously published Sports Page & Bay City Enterprise. He is the President/CEO of OJ Advertising, Inc.

More from O. J. Cunningham
---
Send This Story to a Friend!
Letter to the editor
Link to this Story
Printer-Friendly Story View
---
--- Advertisments ---