Give Me the Damn Remote!
Battle At My House Over DVR Storage
May 9, 2010 Leave a Comment
By: O. J. Cunningham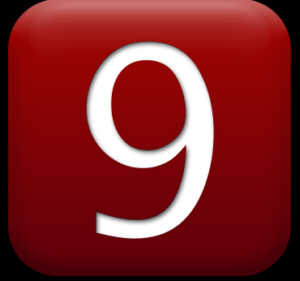 50 Years After Nine (9) Titles by Bill Russell or John Wooden, my DVR is overflowing.
It may not seem like a really big deal to you . . . but I can't get the darn TV "clicker" back from my wife. And she's filling up the DVR with all kinds of cooking shows and things like "Little Mosque on the Prairie . . . and now there's not enough room for MY shows that I wanna copy onto the DVR.
I don't remember my dad having this kinda problem with my Mom back in the 50s when we got our first TV. I think it musta all started in the early 60s when women got the right to vote. It was right around that time when the world went all oooo-lala over Jackie Kennedy and that there Marilyn Monroe babe.
Come to think of it . . . Might have had something to do with tennis too. I know Billie Jean King got that Michael Jackson song written about her after she beat some guy named Griggs or Briggs on TV and from then on . . . everything just went down the crapper.
I know one thing for certain . . . When Bill Russell of the Boston Celtics . . . or maybe it was Coach John Wooden of UCLA basketball fame . . . Well . . . One of them there guys won nine (9) titles and some government dudes started going on and on and on and on about nine (9) titles or maybe it was Title Nine (9) . . .
No wait . . . it got so big . . . they even gave it a Roman Numeral -- Title IX . . . Just because Bill Russell and Coach Wooden had nine (9) titles . . . I guess every one figured the women-folk were kinda left out. That's all we heard for awhile . . . Nine Titles . . . Title 9 . . . Title IX . . .
Then again . . . Maybe it was the Yankees who won nine (9) straight World Series Championships . . . Anyway . . . you get the idea . . .
But I Digress . . . Ya see . . . I got this here DVR from Charter Cable and it lets me copy TV shows even when I'm not home to watch them. Then . . . when I get home late . . . cuz I work so hard . . . I can just watch the shows any time I want.
It was a lot of fun at first. I taped all the PTI (Pardon the Interruption -- Gotta have my daily dose of Tony Kornheiser) and of course the Sports Reporters on Sunday morning (in case I overslept. The I started taping all the Daily Shows with Jon Stewart 11:00pm on Comedy Central. Put 'em on the DVR and watch 'em whenever I want.
The I got hooked on "The Soup" -- Entertainment Channel with Joel McCray.
Pretty soon I got a little obsessed . . . but hey . . . there's plenty of space on the DVR hard drive . . . How could you ever fill it up? (I thought)
So then it was How I met Your Mother, Rules of Engagement, Two and a Half Men and The Big Bang Theory. Then I discovered Rick Castle, along with Medium and CSI Miami . . . And that's just Monday night.
What about NCIS? Fast Forward? CSI? Fringe? and of course . . . "V"!
As you can see, I need a ton of DVR storage.
Then I made a typical "rookie mistake" . . . I was enjoying the DVR so much, I showed my wife how to tape Sunday night's Desperate Housewives.
And that's when Title IX kicked in . . . It's a classic example of "give a mouse a cookie and she'll just want a glass of milk . . ."
I come home now and find the DVR filled to 85-90% capacity with pages of titles like Chopped, Kitchen Nightmares, Little Mosque on the Prairie and Deal or No Deal and Jeopardy.
I was gonna tape the late-night Red Wings games in California but there was no more DVR room. And, once you tape something on a DVR . . . I think you have made a commitment to watch it. You just can't delete it.
Things were much easier back in the 60's . . . before Wooden and Russell won nine (9) titles.
BY THE WAY . . .
If you're overly concerned that O.J. Cunningham has no idea what the "REAL" Title IX is really about . . . (SMILE) . . .
Click Here
(I Got DVR TO WATCH)
---
---

O. J. Cunningham




O. J. Cunningham is the Publisher of MyBayCity.com. Cunningham previously published Sports Page & Bay City Enterprise. He is the President/CEO of OJ Advertising, Inc.

More from O. J. Cunningham
---
Send This Story to a Friend!
Letter to the editor
Link to this Story
Printer-Friendly Story View
---
--- Advertisments ---