Dakar, Senegal a Wonder for Bay City Rotary Group Study Exchange Team
Senegalese Team Headed from Africa to District 6310 in August
Visit RotaryBayCity.org, web site of the Rotary Club of Bay City, Michigan
CLUB ANNOUNCEMENTS
International Night committee will meet Tuesday May 29 at 11:00 just before the regular club meeting. MANDANTORY ATTENDANCE by COMMITTEE.


Bring a friend to Rotary. For prospective new members we have a supply of the "Rotary Basics" brochures that explain the organization very well.


The Golf Outing is June 4. 23 teams have signed up, which is one more than last year. This is the club's SECOND LARGEST fund raiser after International Night. Visit www.RotaryBayCity.org for full information and an e-mail link to the Golf committee chair.


Rob Monroe is still looking for a family to house Mariana, our 18 year old inbound exchange student from Mexico. Housing is needed from Christmas to Easter. Mariana will be attending Bay City Central High.


Dues Increase: In response to a dues increase by Rotary International, the board approved a club dues increase of $1 (one dollar) for each six month cycle over the next three years.


Breezes Reporters Wanted: If you'd like to help write the weekly Breezes please see Steve Kent. It's an easy job. No experience necessary. High Pay (well at least a lot of thanks).


The Pinconning Club meets every Thursday at noon - Third Street Deli.

---
CLUB NEWS
The Big Board was introduced by incoming President and International Night Chair Rob Clark (with a little behind the scenes help from President Gates). There are jobs for everyone and everyone's name is on the board. We'd like to see everyone sign up for something. Jobs include:

Setup and Take down
Auction Item Solicitor
Greeters and Ticket Takers
Beer and Wine Tasting (bartender, not taster!)
Auction Check Out
Bucket of Fun ticket sales




This year's exchange student, Guido, was presented with a certificate by President Gates. Member Kevin Ayala then talked about the experience of hosting a student. He said that Guido was an exceptional young man, which made the job a breeze. Rob Monroe is still looking for a family to house Mariana, our 18 year old inbound exchange student from Mexico. Housing is needed from Christmas to Easter. Mariana will be attending Bay City Central High.


---


Upcoming Programs (See the official schedule at RotaryBayCity.org)


May 29 Pere Marquette Depot Project


June 6 Real estate fraud increase and how to protect your interests


June 12 Rotary Foundation


June 19 How is our Social Security Program? What changes are coming to the Act? Will we have funds in it when we retire?



---





Last Weeks program - May 22, 2007: Dakar, Senegal a Wonder for Bay City Rotary Group Study Exchange Team


Visiting District 9100 in Dakar, Senegal, Africa, was to Rotarian Connie Schweitzer and team members from Bay City just what you might think: Amazing.

Connie has gained experience as leader of this trip that will stand her in good stead as the new District 6310 representative for outgoing group study exchange teams.

"It was a wonderful learning experience," commented team member Bob Jansen, principal of Hampton Elementary School.

Jeremy Inman, team member from Saginaw, pointed out that all five members of the team "had a little bit different experience with host families." Beth Hunter and Katie Babbin were the other two team members.

Major problems in Senegal were 1) Language, and 2) Time schedules, the team members reported. Time has little meaning in that part of Africa so team members seldom knew where they were going and when.

Many of the Senegalese knew how to speak English but were too timid to try to use their language skills, according to Connie. Exchange students were a great help as translators, she said.

"Our team had prepared and researched and was ready to go but we didn't expect the language issues," Connie reported at the club luncheon last week at Lumber Barons. "When we arrived we knew we were in trouble," she added. "We used hand gestures and our dictionaries."

The local team made vocational visits in Dakar along with schools, universities and hospitals. Six presentations were made to very small Rotary clubs in Dakar. They enjoyed meeting people from 14 different countries.

In San Luis the team visited a mango plant and learned of a unique project that is planting a million trees in the Sahara desert. This cooperative project produces fruit in three years; 90 percent of profits go to the villagers and 10 percent to the village. It takes a gallon of water a week for each tree.

The food was universally described as "fabulous," and included fish like barracuda, tuna and salmon with rice and vegetables every day. Breakfast consisted of fresh loaves of French bread, cheese, wine and champagne. The weather also was great, "always sunshine and breezes," and the country has "fantastic music."

A trip to a slave trading island and exploring the holding pens used in the 17th and 18th centuries was described as "very emotional."

The team visited a parochial school, Stella Maris, where the teachers are paid about $250 a month and average class size is 60. Hours are 8 a.m. to 1 p.m. and 3-5 p.m. daily, sometimes Saturdays.

Inman explained that the nation has had little civil planning, no roads, water system or trash disposal, for example. There are no stop signs and drivers fend for themselves in chaotic traffic patterns.

The Senegalese team is slated to come from Dakar in August but Connie is not sure when: after all, they're on Senegalese time.###


---

---


Dave Rogers




Dave Rogers is a former editorial writer for the Bay City Times and a widely read,
respected journalist/writer in and around Bay City.
(Contact Dave Via Email at carraroe@aol.com)

More from Dave Rogers

---

Send This Story to a Friend! Letter to the editor Link to this Story
Printer-Friendly Story View




---

--- Advertisments ---




0200 Nd: 11-14-2019 d 4 cpr 0






SPONSORED LINKS
---
LOCAL LINKS
(Ads not affiliated with Google)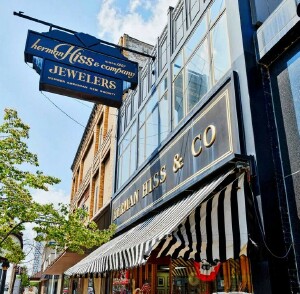 ---
---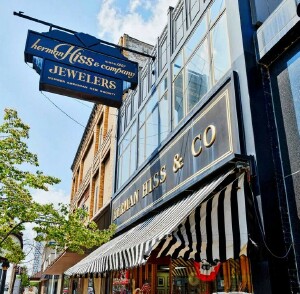 ---
Ads By MyBayCity.com
Historical Press - By Dave Rogers
Purchase Your Copy Today!


http://www.amazon.com/D.Laurence-Rogers/e/B001KCA8ZY/ref=ntt_athr_dp_pel_pop_1
---
Ads By MyBayCity.com
Bay Area Chamber of Commerce
Click Here to Visit Our Site!


Improving The Economic Climate, Business Environment & Quality of Living Throughout The Bay Area
---
---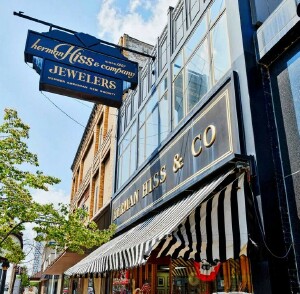 ---
---