SouthWest Little League Ends Season With A Pot-O-Gold!
Little Leaguers go out swinging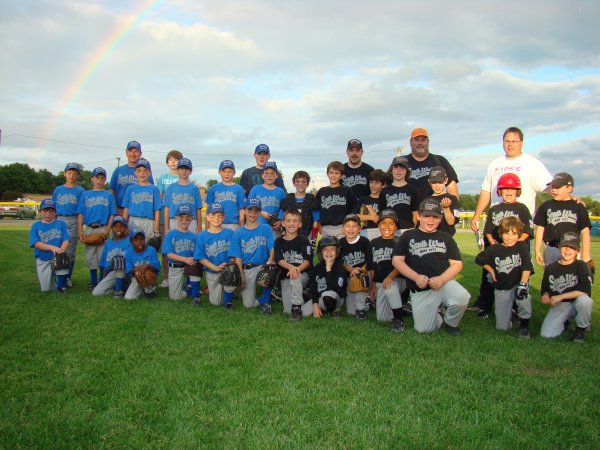 A rainbow surrounds the teams as season 2008 comes to a close for these SWLL players Thursday evening
(MyBayCity Photo)
As their major teams were preparing for the County Tournament, the Southwest little leaguers finished the season on a high note as they played their last game Thursday evening.
Disabled American Veterans (DAV) Chapter Nine team took on Universal Carpet Care in an epic battle that had DAV winning by a touchdown 12-6.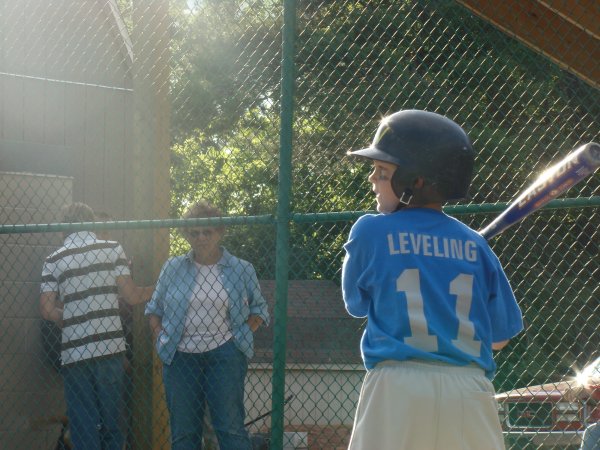 Brushor Leveling prepares for the pitch and got a hit to score a run and load up the bases.
(MyBayCity Photo)
Brushor Leveling of DAV had a base hit to right field that brought in a run and loaded up the bases. Ben VanSumeren followed up with a double and drove in two more runs in the inning.
UCC players Zac Gider had two hits including a triple! Justin Cheney had two hits, Kevin Foco had one double, Jimmy Grigg and Parker Rivard also managed base hits but nothing could surpass DAV's "Battle Power"!
DAV coach Dan Hanczewski had the team plaster battle paint under their eyes for the last "battle of the year" and it worked!
Southwest little League would like to thank all the parents and volunteers who made 2008 a roaring success with a higher number of players and helpers out at the field.
They look forward to the Major Baseball 2008 Tournament which starts June 30th! The All Star State Tounrament begins on July 17 & 18th and will be held at SouthWest Little League and Northeast Little League which will bring 16 teams from 16 districts to Bay City for the tournament!
As they say there's a pot of gold at the end of every rainbow but as our cameras show that gold is Southwest Little League.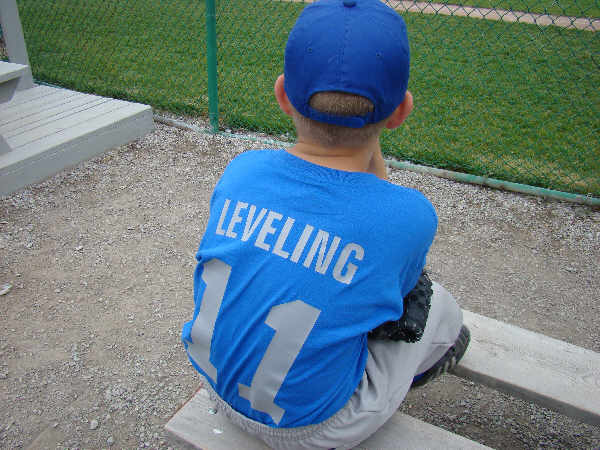 SWLL player, Brushor Leveling anxiously awaits the start of his last game of the season!
(MyBayCity Photo)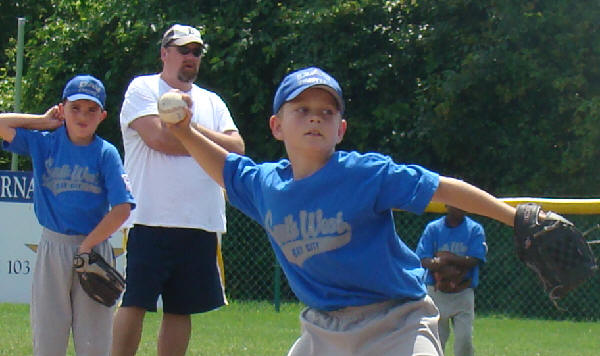 Brushor Leveling of DAV shows his pitching ability during action last week.
(MyBayCity Photo)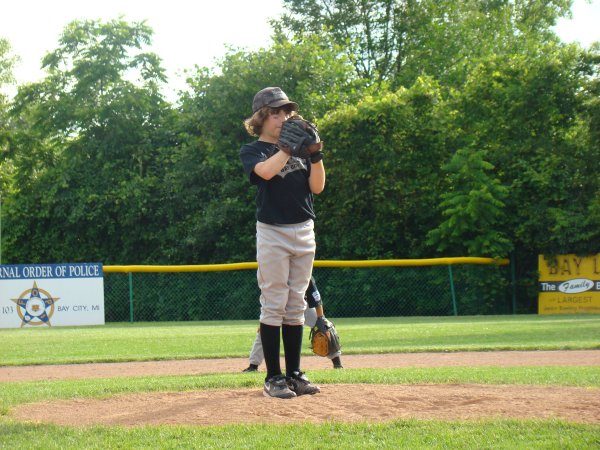 Pitcher Ryan gears up to hit the strike zone on a DAV Chapter 9 player
(MyBayCity Photo)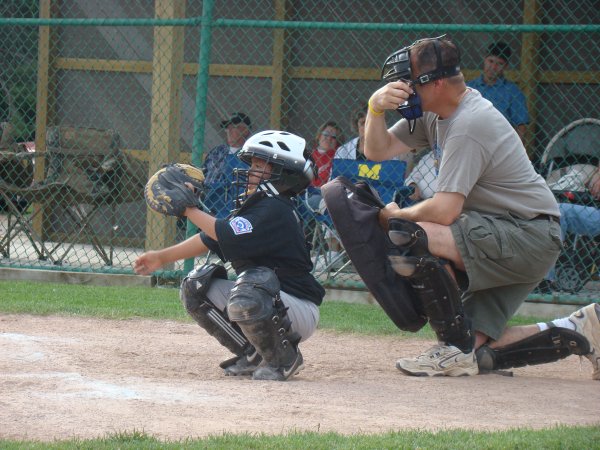 The UCC catcher may look small but he has a good glove and a great arm
(MyBayCity Photo)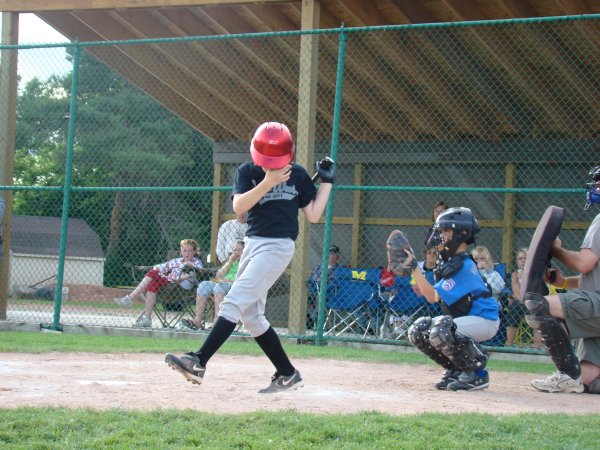 It's never been easy to get a hit when you have dust in your eyes.
(MyBayCity Photo)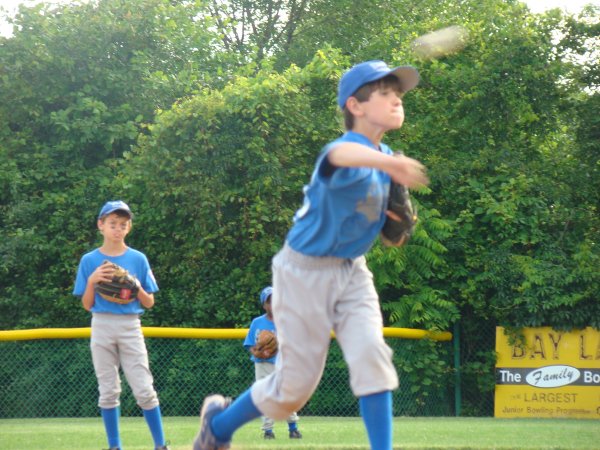 Joe Tany pitches with determination in his last game of the season!
(MyBayCity Photo)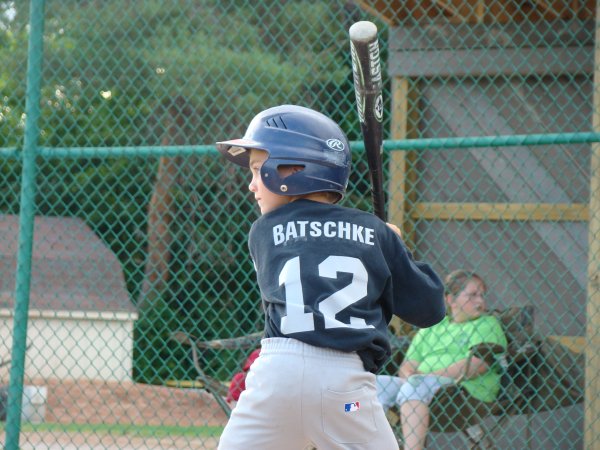 UCC player Batschke prepares for the pitch with his eyes on the ball.
(MyBayCity Photo)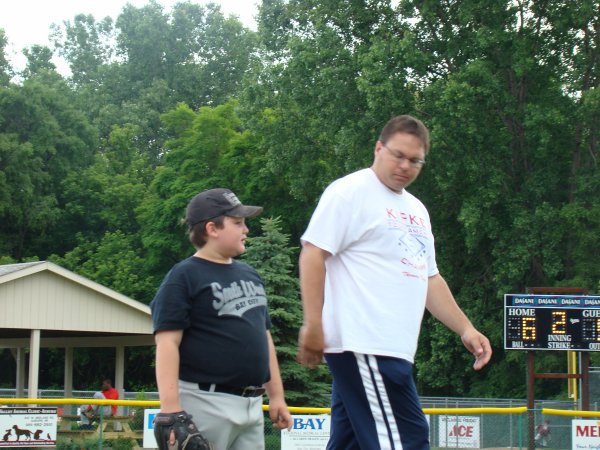 UCC coach John Jatczak talks and walks with words of encouragement for his player Billy.
(MyBayCity Photo)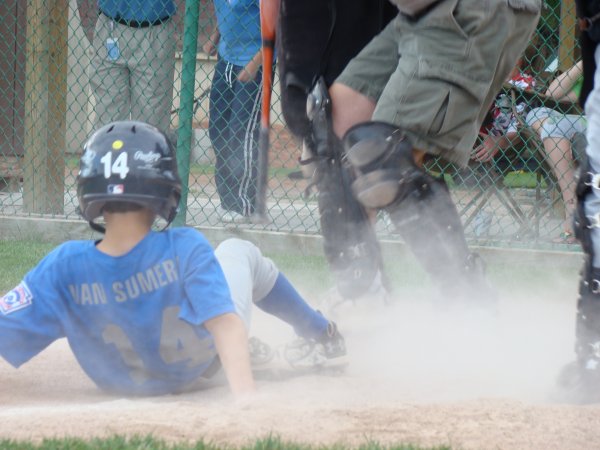 Ben VanSumeren slides into home plate to score.
(MyBayCity Photo)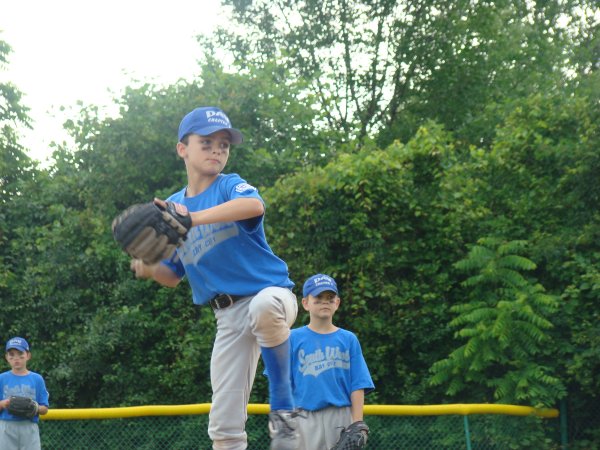 DAV pitcher Ben VanSumeren uses a high leg kick to bring the heater!
(MyBayCity Photo)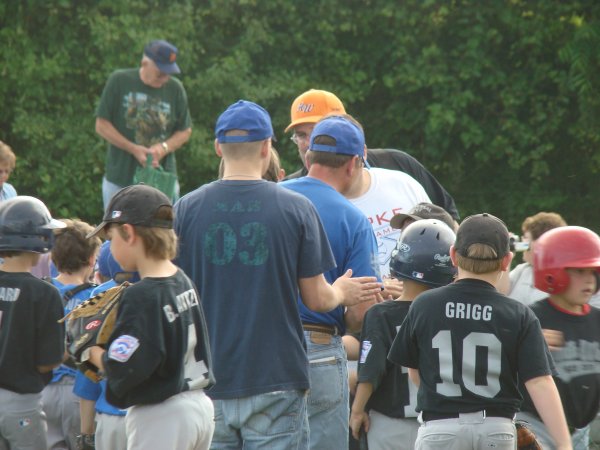 Both teams converged after the last game of the season in a show of good sportsmanship.
(MyBayCity Photo)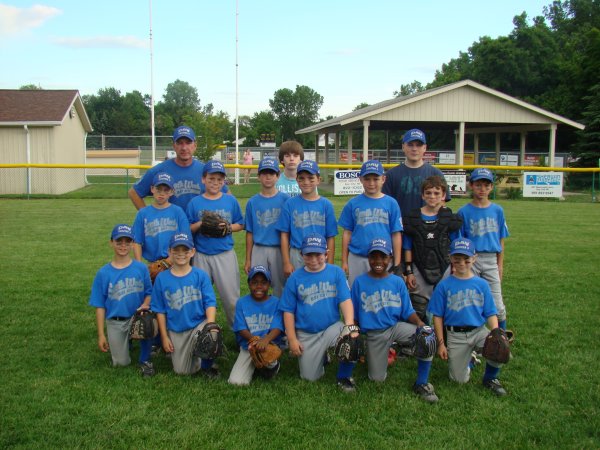 DAV Chapter 9 team coached by Dan Hanczewski (left)
(MyBayCity Photo)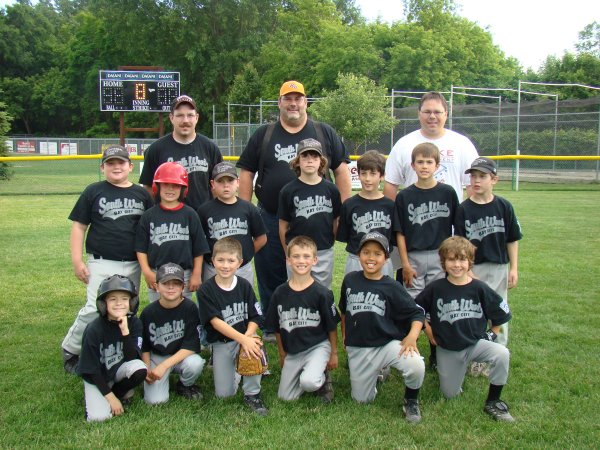 UCC (Universal Carpet Cleaning) team coached by John Jatczac (right)
(MyBayCity Photo)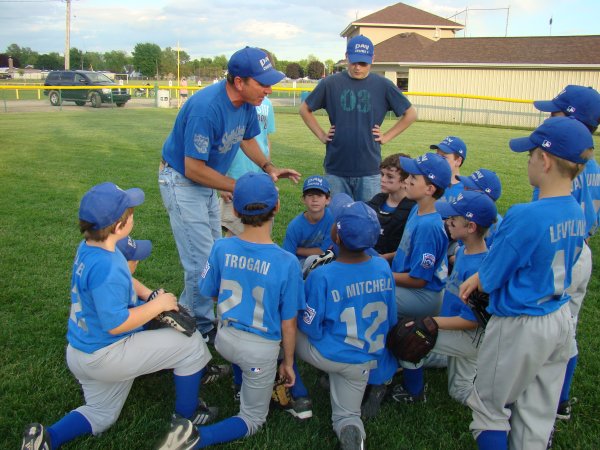 Coach Dan Hanczewski talks with his team following the game and season's end
(MyBayCity Photo)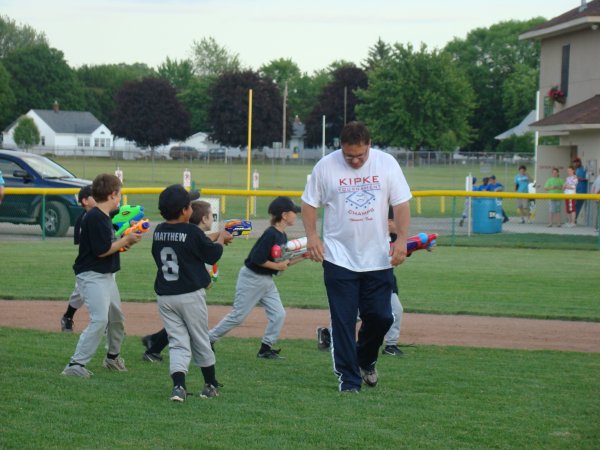 Win or lose, the real fun is after the game as the UCC team chases down their coach with water guns!
(MyBayCity Photo)
Editors Note: MyBayCity would like to thank SouthWest Little League for all of their cooperation this season!

---
---

Kevin Leahy




Kevin Leahy has an interest in all sports-related activities at the Local, State and National levels. Looking for the inside story? Leahy's got it . . .

More from Kevin Leahy
---
Send This Story to a Friend!
Letter to the editor
Link to this Story
Printer-Friendly Story View
---
--- Advertisments ---