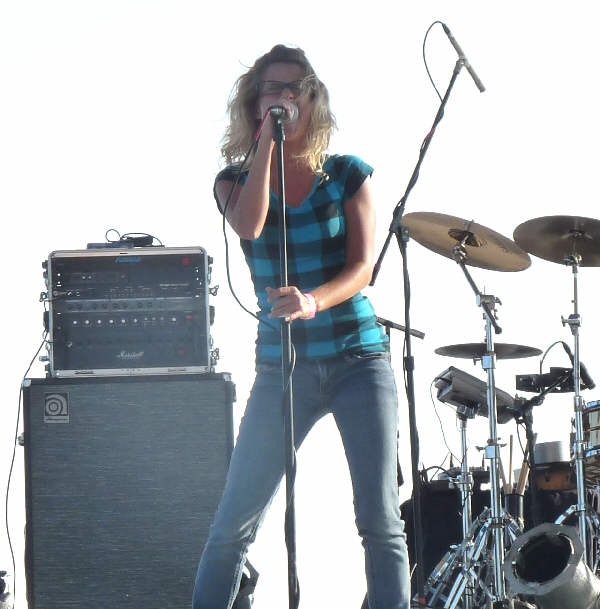 THE WINNER -- Katie Gembrowski was A+ at the Michigan Idol Competition at Pig Gig 2010
(MyBayCity Photos By Julie McCallum)
---
Katie Gembrowski is 2010 Labadie Pig Gig Michigan Idol Champion
A+ Performance Earns "Katie G" Big Win on Big Stage
August 8, 2010 Leave a Comment
By: O. J. Cunningham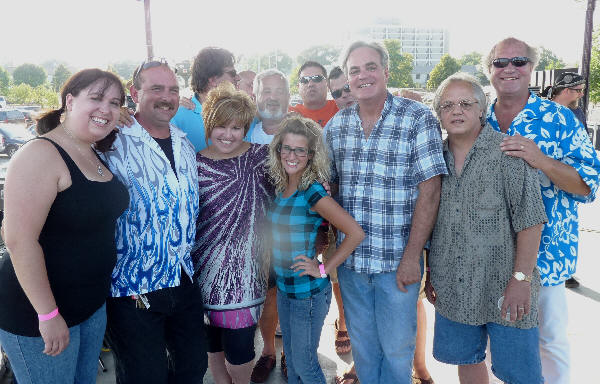 THE MICHIGAN IDOL GANG -- Performers and Judges gather on stage after the competition.
Diane Korthals wanted "Just One Look" . . . Jeremy Ballreich was drinking "Cold Gin" . . . Mike Beasley brought his "Shadow Girl" . . . and Sarah McQuade "Poured Herself Another Shot of Whiskey . . .
But when the singing stopped and the dust settled, Katie Gembrowski was the last gal standing and took home the title of Michigan Idol Champion at the 2010 Pig Gig competition held at Veteran's Park in Bay City, Michigan on Thursday night. Gembrowski's performance of Gunpowder & Lead by Miranda Lambert impressed the judges and earned her the title.
---

THE COMPETITION -- Diane Korthals, Jeremy Ballreich, Mike Beasley and Sarah McQuade.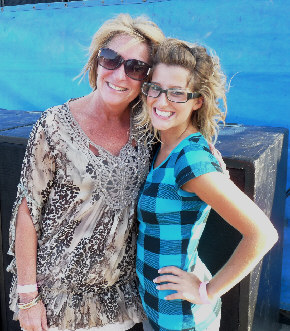 For the past four years, MyBayCity has been writing about the rising career of the diminutive Katie Gembrowski who weighs in under 100 pounds and stands 4' 11 on her tippy toes.
(Katie and her Mom, MaryAnn are pictured at right.)
Words like tiny, petite, pint-sized, pocket-sized . . . none of them do her justice. On Thursday night on the "big stage" in her Michigan Idol-winning performance, Katie G filled the air with her big voice and dazzled everyone with her giant stage presence.
All five of the "FINALISTS" came to win. All four of Gembrowski's co-competitors brought their "A GAME" to the stage at the 2010 Labadie Pig Gig Finals . . . but "Katie G" brought her A+ performance.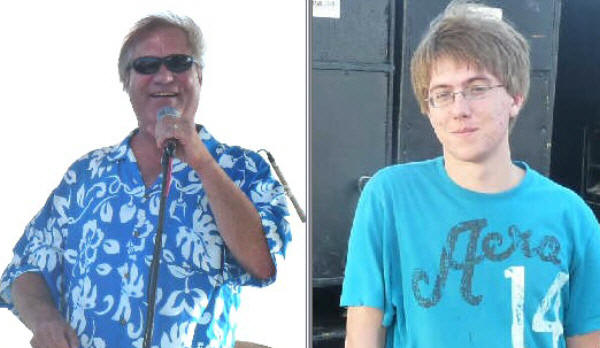 THE MUSIC -- Michigan Idol's Dougie Dore and son Ben provided the music at the Michigan Idol Labadie Pig Gig Finals. Doug Dore in the master of ceremonies at Stables Martini and Cigar Bar every Thursday night for the singing competition.
Before the competition, Gembrowski told MyBayCity that she felt she had a "good chance" to win.
"I'll need a great performance today," she smiled confidently. "But that's why I came here today . . . to give a great performance."
After the singing, Michigan Idol Judge Josh Sharrow said that he felt good about the results of Pig Gig Michigan Idol competition. "We (the judges) got it right," Sharrow said after the event. "There was really no question."
Judge George Lynch agreed with Sharrow but quickly added, "I'm glad we didn't have to name second place," Lynch said, pointing out how good the competition was. "I'm pretty sure everybody (after Gembrowski) tied for second."
Michigan Idol August 5, 2010 Performances
"The Finals"

Because of her Michigan Idol win at Labadie Pig Gig on Thursday, Gembrowski will be the opening act on Saturday night (also on the Pig Gig big stage at 5:50pm) for Glorianna and Taylor Hicks.
Previous Pig Gig Michigan Idol Winners

2010 Katie Gembrowski
2009 Lauren LaCourse
2008 Kevin Sackett
2007 Steve Armstrong
---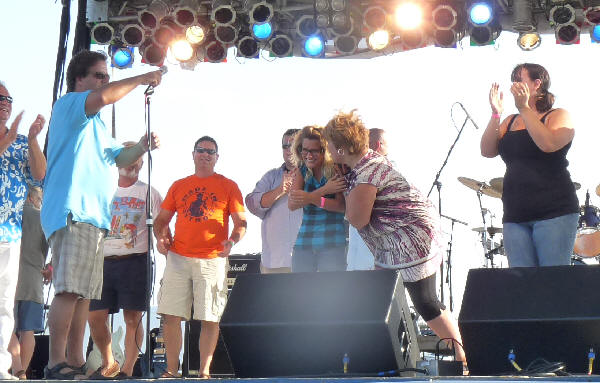 Diane Korthals gives congratulatory hug to Katie Gembrowski after Katie was named winner of the 2010 Labadie Pig Gig Michigan Idol competition.
---

The Judges for the Finals were: (L/R) George Lynch, Tommy Anderson, Josh Sharrow, David Bernreuter, Shawn Doyle and Mike Bacigalupo .
---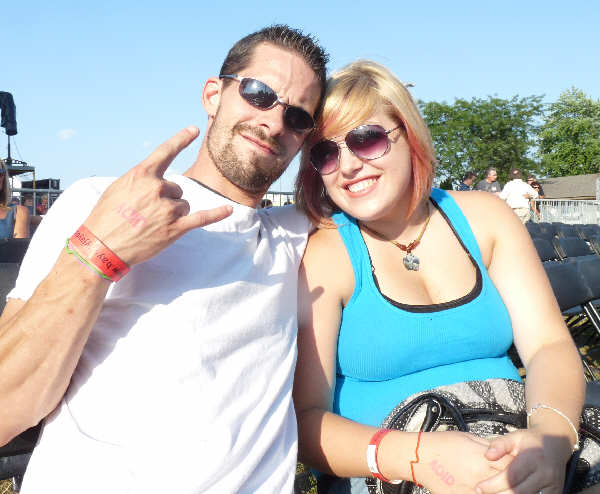 Former Michigan Idol competitor, Jessica Rex (and friend) was on hand for the event. "I enjoyed singing at Stables so much," Rex added. "I really miss it."
---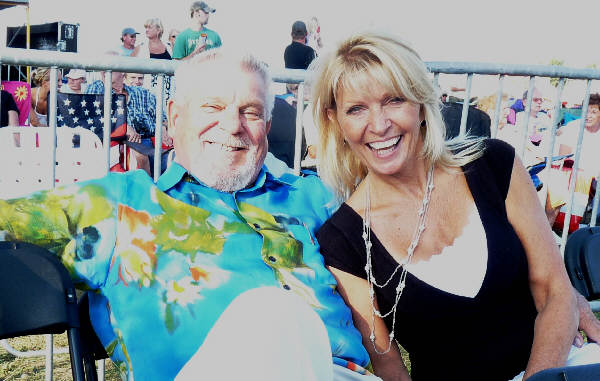 Art Dore (Left) and Penny Warner sat up-front to enjoy the Michigan Idol Labadie Pig Gig Finals. Dore is the owner of Stables Martini and Cigar Bar in Bay City where the weekly singing competition takes place.
MICHIGAN IDOL IS SPONSORED BY:




---
---

O. J. Cunningham




O. J. Cunningham is the Publisher of MyBayCity.com. Cunningham previously published Sports Page & Bay City Enterprise. He is the President/CEO of OJ Advertising, Inc.

More from O. J. Cunningham
---
Send This Story to a Friend!
Letter to the editor
Link to this Story
Printer-Friendly Story View
---
--- Advertisments ---