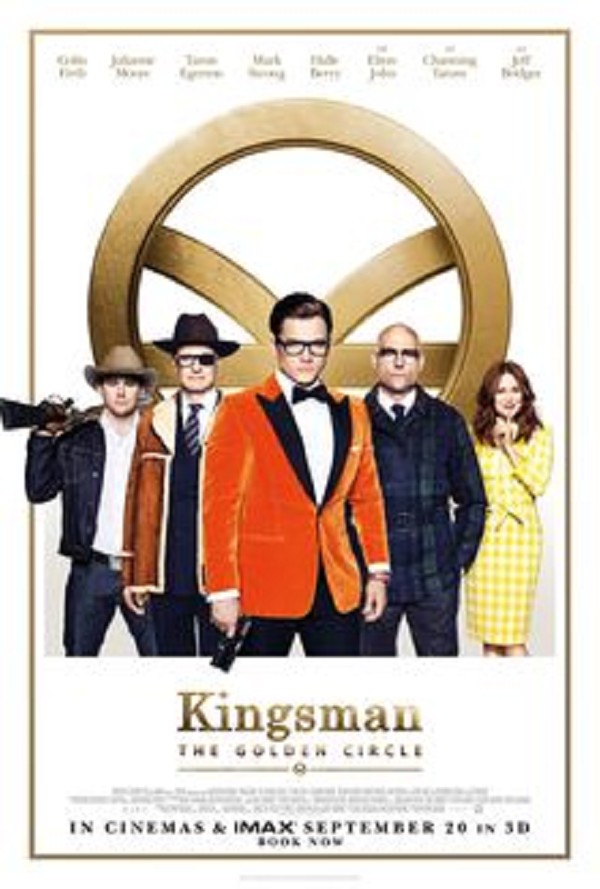 MOVIE REVIEW: "Kingsman: The Golden Circle"
October 1, 2017 Leave a Comment
By: Kathy Rupert-Mathews
I saw "Kingsman: The Golden Circle". I loved it! If you saw "Kingsman: The Secret Service" you will hopefully understand the "over-the-top" special effects, the tongue-in-cheek humor and the ability of Colin Firth being able to play an action hero. My friend had not seen the first one but loved this movie as much as I did.
By the trailers, you have seen that the Kingsman's headquarters has been destroyed as have most of their agents. The remaining two, Eggsy played by Taron Everton and Merlin played by Mark Strong, turn to the final protocol and discover there is a similar organization in the USA called the Statesman. This is led by Champ played by Jeff Bridges. A world-class villain soon surfaces by the name of Poppy played by Julianne Moore. She proceeds to hold the world hostage by tainting the drugs she sells. Colin Firth, who survived his apparent murder in the first movie, shows up and helps to save the day. Halle Berry and Channing Tatum are also part of the Statesman.
The acting is excellent, the directing perfect and the action sequences great. It is violent. It has a couple of cringe-worthy moments. However, it's comedic turns are spot on. It is worth going to if only to see Sir Elton John, in his extended cameo, be an action hero himself. Hilarious!
So go. Have fun. Eat popcorn.
---
---
---
Send This Story to a Friend!
Letter to the editor
Link to this Story
Printer-Friendly Story View
---
--- Advertisments ---