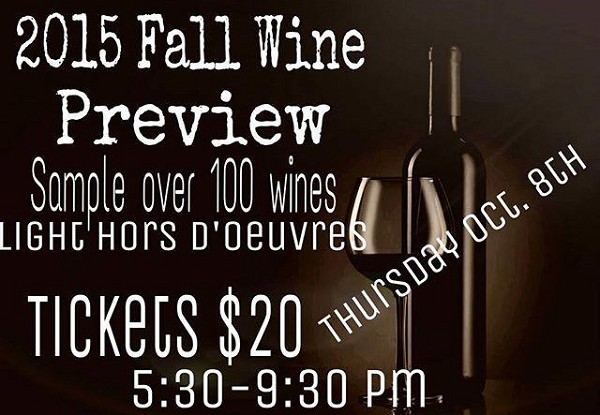 Second Annual VNO Wine Warehouse Fall Wine Preview Benefit
Help us to help the Humane Society of Bay County
September 28, 2015
By: Josh Sharrow
Sample over 100 wines perfect for Holiday Meals, Parties & Gift Giving at The 2nd Annual VNO Wine Warehouse Fall Wine Preview. This years event benefits The Bay County Humane Society.
Enjoy light Hors d'oeuvres and Desserts throughout the event. All wine items available for lower then normal priced Tickets are only $20 and can be purchased at the door
The event is set to take place Thursday, October 8th 2015 from 5:30pm - 9:30 pm at Vno Wine Warehouse on Midland Street.
For more information contact Vno Wine Warehouse at (989)460-0116.