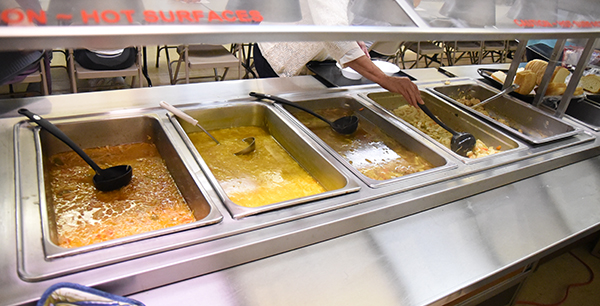 Soups on at DSRC.
(MyBayCity Photo by John Keuvelaar)
---
Soup Supports the Soul and DSRC
Large Turnout for Annual Soup & Supper Event
October 25, 2015
By: John Keuvelaar
Cool temperatures in early October brought about our hunger for soup. This was a perfect time as the good folks at the Disability Services Resource Center held their annual Soup Supper fundraiser at the Knights of Columbus Hall in Essexville on October 8. Judging by the large number of customers, the people of Bay County were ready for a hearty soup dinner.
The annual Soup Supper is just one of several fundraisers for DSRC. Several local businesses and individuals donate their soups, desserts and time to this very worthwhile event. It is a great way of sampling some of the local restaurant soups and desserts and reconnecting with area friends while supporting a good cause.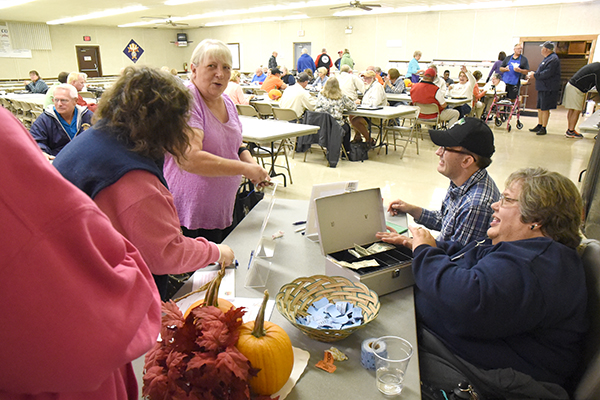 Donna greets the customers as they enter the Knights of Columbus Hall.
(MyBayCity Photo by John Keuvelaar)

So many happy faces abound.
(MyBayCity Photo by John Keuvelaar)
DSRC is best known for their charitable ramp building to aid those residents of Bay County who are in need of wheelchair access to their homes. But they are so much more. They provide medical equipment including wheelchairs, hospital beds, and other such equipment to those who need them. Additionally, they provide services like ACES- All Children Experience Sports. This is a program designed to encourage disabled children and adults to experience the fun and joy of participating in sporting activities. Currently they sponsor a bowling league and a softball program in our community.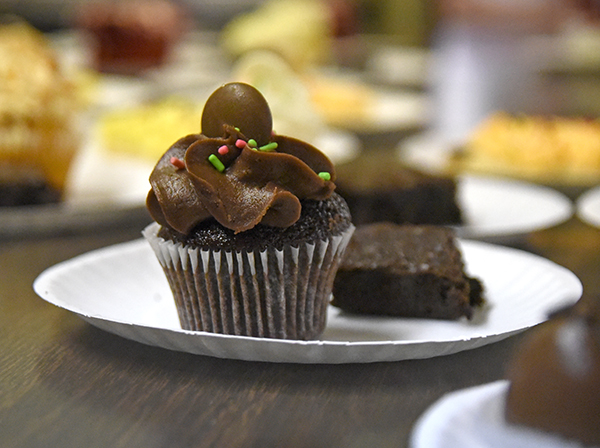 There was a delicious variety of desserts to choose from.
(MyBayCity Photo by John Keuvelaar)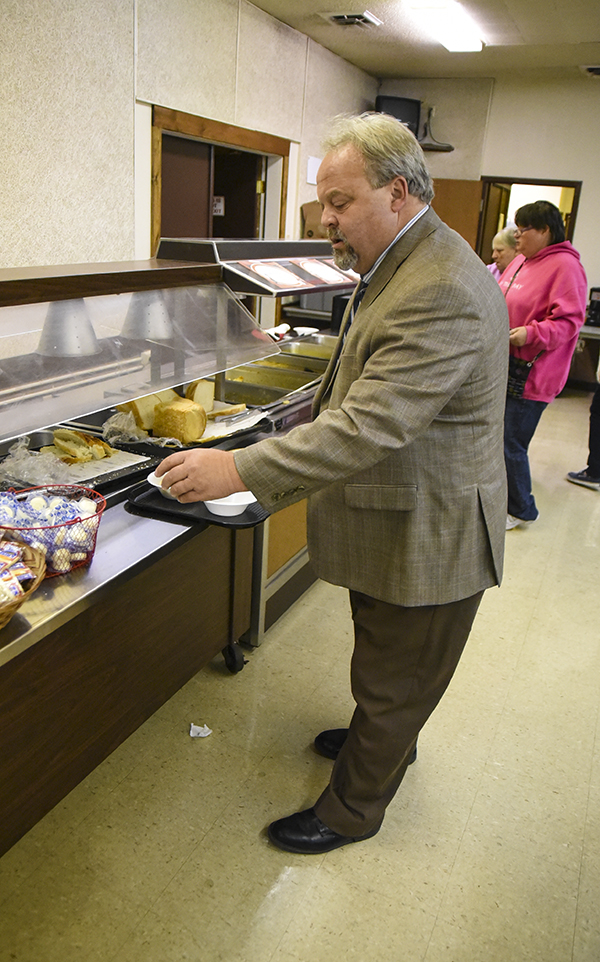 Judge Keuvelaar looks at the many choices including his Brunswick Stew.
(MyBayCity Photo by John Keuvelaar)
DSRC is supported by the charitable donations of local businesses and people as well as the monies raised by these great events like the Soup Dinner. These events are also a great way to connect with the people of Bay County as well as the people visiting with each other all the while supporting a great cause.
To learn more about DSRC or to contribute, contact Paige or Donna at 989-895-5444 or visit their website at http://www.dsrcbc.org.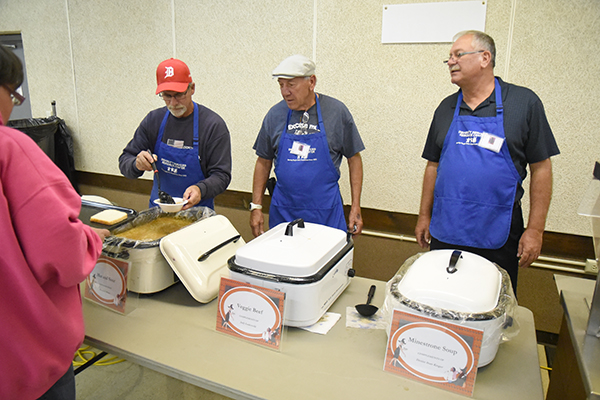 Servers were ready and willing to help dish out the soups.
(MyBayCity Photo by John Keuvelaar)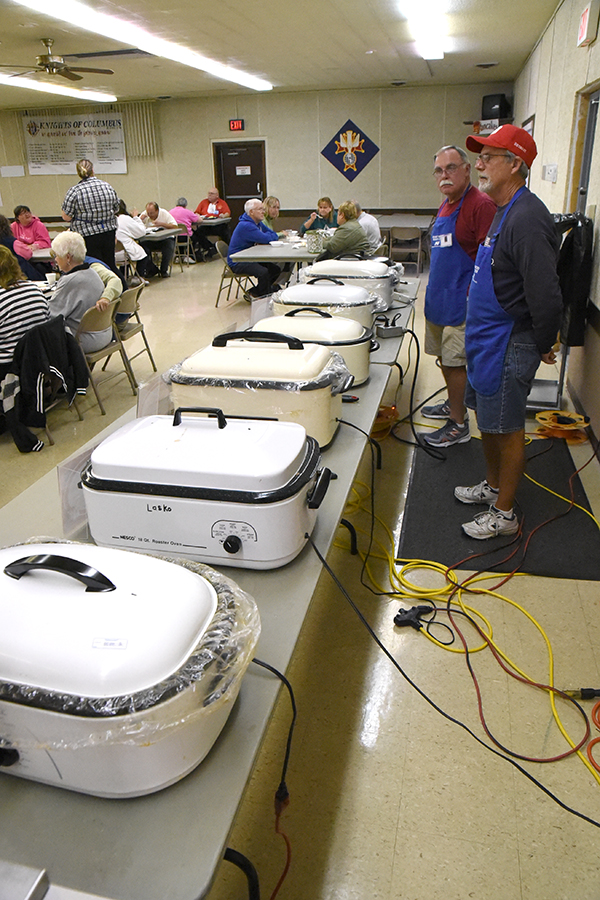 Restaurants and individuals donated their handmade soups to the event.
(MyBayCity Photo by John Keuvelaar)