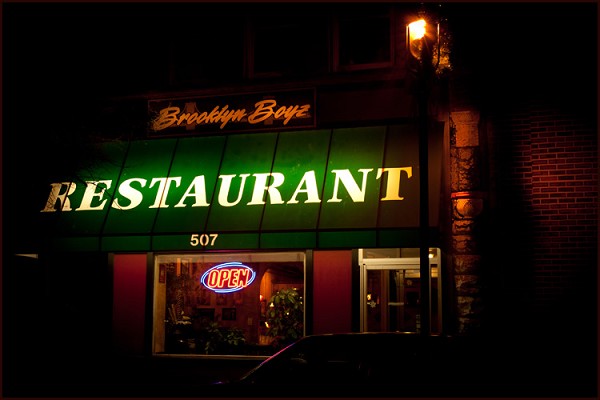 ---
Brooklyn Boyz Introduces New Fundraising Program
Brooklyn Boyz Gives Back!
December 11, 2015
By: Josh Sharrow
Let's face it: You're tired of selling it and they're tired of buying it. Fortunately, there's another way to raise money for your school. Stop selling cookie dough, coupon books and candles. Get started raising money with a gift card fundraiser. Fundraising sales with Brooklyn Boyz is a great way to generate income for your school or organization. Brooklyn Boyz is dedicated to giving back to schools and the community through this new program.
Benefits to your organization:
- A 20% return rate with no risk or costs to your group
- Brooklyn Boyz assumes all the printing costs and the costs of putting everything together for your group (order forms and gift card production)
- Compare this promotion with others -i.e.- selling chocolate bars where the returns are as low as 8-10% in most cases
- Short period of time; gift cards are delivered within one week of fundraiser end
- Each student has to sell only TWO certificates (therefore it's an easy sell for the kids)
- Each certificate sells for $20.00; no change for the kids to handle
- The person who buys the certificate gets full value for helping out the school, it's not like a sponsorship where you get nothing in return (everyone goes out to eat at least twice a year)
- Mom and Dad love it - there's only two to sell
- WIN-WIN for everyone
-
What the organization can earn:
Example : 500 students
- 20% of $20.00 = $4.00 per certificate
- Therefore 500 times $4.00= $2,000
- Remember: two certificates per students
- Therefore the total for the school $4,000
Get started today! If you have questions regarding our Gift Card Program, please contact Jen Novellino at 989-714-5291 or jen@brooklynboyz.com. Brooklyn Boyz would love to help you implement a new fundraising idea for your school.