GOUGEON SPEAKS: Explains General Meade Link to Local Civil War Vet
December 12, 2015
By: Dave Rogers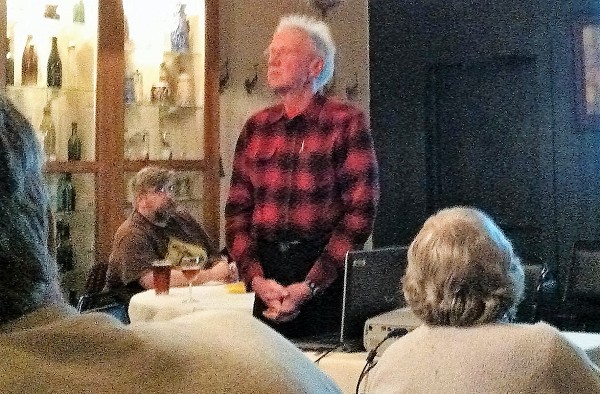 Meade Gougeon
Maj. Gen. George Gordon Meade is one of the greatest heroes of the American Civil War.
And, Gen. Meade has connections with Bay City.
Capt. Harvey Clover, the great-grandfather of Bay City entrepreneur Meade Gougeon, named his son George Meade Clover in the general's honor after serving with Gen. Meade at the Battle of Gettysburg.
The Clover family came to Bay City after the Civil War and intermarried with the Gougeon family, explaining how Meade Gougeon got his name.
Today the Gougeon name is known worldwide in connection with the W.E.S.T. System epoxy of the Gougeon Brothers Company that has revolutionized the way wood is joined.
And, Meade Gougeon is a world-class sailor and a former trustee of Delta College. He also is the author of a book, "The Gougeon Brothers on Boat Construction: Wood and WEST System Materials," now in its fifth edition, used as a textbook in boatbuilding schools.
All this genealogy, plus Harvey Clover's exemplary military career, was explained in great detail by Meade Gougeon and his cousin Brad Gougeon to an appreciative crowd at last Wednesday's 7th Michigan Cavalry Civil War Round Table at the Stein Haus.
Besides Gettysburg, Clover had served at Gaines Mill, Antietam and in other battles with the 11th Pennsylvania Reserve Infantry (40th Volunteers), noted Brad Gougeon, who has collaborated with his cousin Meade in researching their relative.
Clover enlisted as a fifer and finished his service as a first lieutenant. His promotion to captain was no doubt a brevet rank, perhaps awarded for outstanding service after the war, according to Brad Gougeon.
Harvey Clover came here because of employment opportunities, as did hundreds of Civil War veterans (one listing showed more than 500 living in the city in the 1880s).
A machinist, Harvey Clover moved on to Cincinnati, Ohio, where he died in 1875 in a boiler explosion at age 44. He is buried in Soldier's Rest/Pine Ridge Cemetery here.
Another connection of Gen. Meade with Bay City is the fact that he was commander of the U.S. Army Corps of Engineers, Detroit District, in 1856 when the Saginaw River and Saginaw Bay were charted for maritime purposes.
###