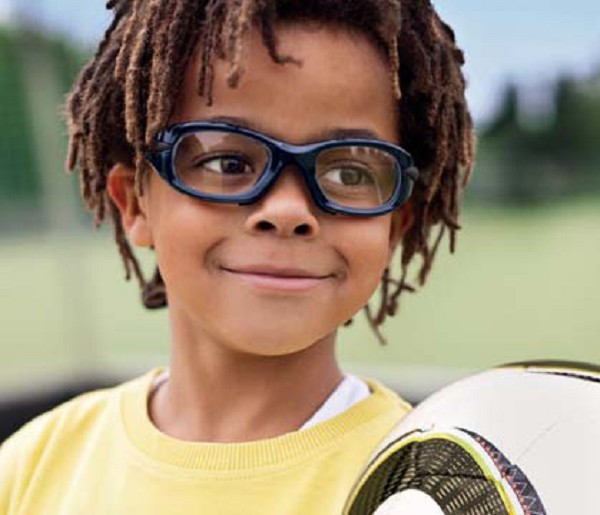 Recommendations for Eye Protection in Sporting Activites
February 1, 2016
By: Dr. Lee Newton, Eye Care
Are you the parent of a child who participates in sporting activities, whether or not prescription eyewear is involved? According to a study by Prevent Blindness America, more than 38,000 sports-related eye injuries occur each year, with nearly half of these injuries requiring emergency room care. School-aged children are particularly prone to eye injuries since their athletic skills of coordination, balance, reaction time, and speed are still being fine-tuned through their involvement in athletic programs.
When your son or daughter participates in a sport activity, the impact of a ball or other object (including as an opponent's finger, hand, or elbow) becomes a threat to a child's visual safety. Don't assume that their eyes are protected from injuries with a helmet or faceguard - they are still susceptible to danger from sports equipment or an opponent's finger penetrating the openings of a facemask. Likewise, if a child wears glasses, everyday street eyewear is not held to the same protective standards as are eyewear labeled as protective eyewear for sports use. The lenses in dress frames could easily pop out and puncture or cut the eye, or a sharp piece of metal or plastic from a dress frame could cause a similar tragedy.
You can help prevent your child from a serious and vision-threatening eye injury by adding sports eyewear to their practice and performance routine.
The sports vision specialists at Newton Eyecare Center are armed with the most advanced protective eyewear available for prescription and non-prescription applications. Please inquire for further information on protecting your child's eyes. For factual and/or data references, please visit www.sportseyeinjuries.com.
Remember, dress eyewear is not safe for use in sporting activities!