Saginaw Bay Orchestra's Patrick Flynn Previews Red Violin Concert
February 18, 2006
By: Stephen Kent
THIS WEEK'S PROGRAM:
Endowed chair in entrepreneurship, Saginaw Valley State University, Jerome Yantz, programmer; tour of new Wirt Library (tentative)
LAST WEEK:
Patrick Flynn, director, Saginaw Bay Symphony Orchestra
COMMUNITY:
Trombley House benefit pancake breakfast at St. Marys Church, Sunday, Mar. 1, $5.
---
--- Advertisements ---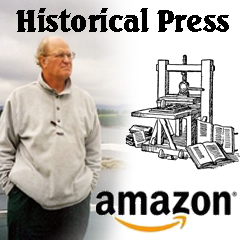 ---
---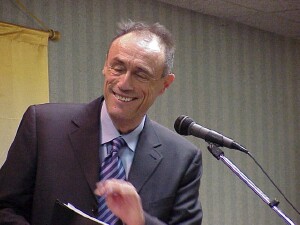 Patrick Flynn
, Music Director and Conductor of the Saginaw Bay Symphony Orchestra presented a recorded preview of the Orchestra's upcoming presentation of the "Red Violin" and other pieces on February 18 at the Temple Theatre in Saginaw.
Guest Artist Elizabeth Pitcairn will perform John Corigliano's "Red Violin Chaconni", a "tremendous score, probably the best piece he wrote", which was written for the movie "The Red Violin". Pitcairn, a well known concert violinist and a leading violin teacher at USC in California, will bring the actual Violin on which the movie is based. Flynn believe this may be the first time that this instrument will be played in Michigan.
The Orchestra will also perform "Don Juan" by Straus, "Victory at Sea" by Rogers, and "Tannhauser Overture" by Wagner.
In conjunction with the concert, the movie "The Red Violin" will be screened at Bay City's State Theater with a reception across the street at A & J Galleries before and after the movie.
---
UPCOMING PROGRAMS:
Feb. 28: Saginaw Spirit Hockey
Mar. 7: Red Cross Community Disaster Response
Mar. 14: Vocational Day
Mar. 21: Vocational Day
Mar. 28:Fred Funston, Saginaw Correctional Institution, Freeland
April 4: Melinda Boysik says goodbye
April 11: Gloria Woods, explaining ballot initiative on affirmative action.
###

---
---
--- Advertisements ---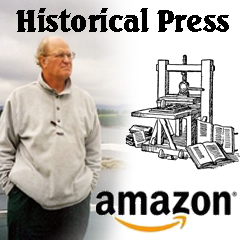 ---
---
RotaryBayCity.org Rotary Club of Bay City Web Site


eClub-One: Members with internet connections are encouragedto visit eClub-One monthly for a makeup. To get makeup credit you need to fill out the makeup form on that site. Print the acknowledgement for you receive and turn it in to receive credit. Be sure to enter our club's district number (6310) on that form.
Click this link to open eClubOne in a new window: www.rotaryeclubone.org.

The Bay City Rotary Club meets at Noon each Tuesday at the Lumber Barons resturant on the West Side.

Rotary Club of Bay City Web Site

District 6310 meeting schedule