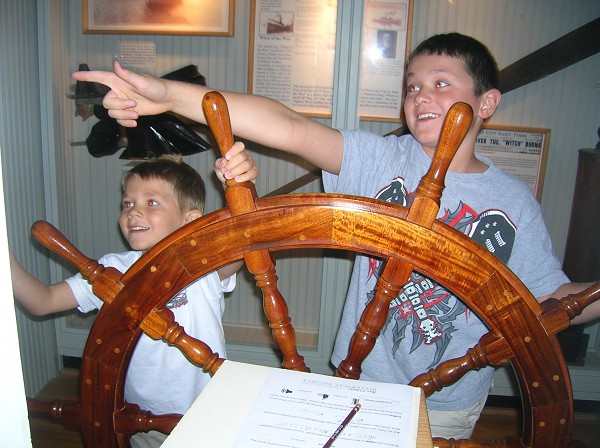 The boys ring the ship's bell after completing the scavenger hunt.
(MyBayCity Photo by Pati Lalonde)
---
Wednesdays are Wonderful a the Historical Museum of Bay County
July 22, 2016
By: Pati LaLonde
Turning blocks of wood into tall ships, a rain gutter regatta, learning how a compass works and a scavenger hunt awaited children at the Historical Museum of Bay County for the kick off of Wonderful Wednesdays.
While Exploring Our Maritime Past was just for fun, there was a whole lot more going on, said Corrine Bloomfield, curator of exhibits and education. "This helps us do our school programs," said Bloomfield. "The most engaging we adapt for school groups. Some tie into STEM."
STEM is a curriculum based on science, technology, engineering, and math. Each activity offered kids a chance to learn and have fun. For example, the rain gutter regatta,- always a big hit - taught the kids about wind power, while magnetizing a needle taught the children how a compass works.
For Collin and Dylan Heidtman of Munger, it was all about the tall ships. "It was fun," said 10-year-old Collin. "The ships were really cool." Five-year-old Dylan pretty much enjoyed everything.
"We got to do names (on our ships), and make-up things and got to do all that fun stuff," said the youngster.
The program ended with a scavenger hunt.
This is just the first Wonderful Wednesday. The program continues 10 a.m. to 2 p.m. July 27 with Pollinators, Plants and People at the museum, 321 Washington Ave.
Guest for the event is Alicia Wallace, coordinator of the Gypsy Moth Suppression Program, doing a segment on Our Friends the Bees from 11 a.m. to noon.
Students will also travel from station to station learning about other pollinators and their importance to the environment, agriculture and the economy.
In addition to pollinator-related games, those attending will take home a garden guaranteed to attract pollinators to the yard.
Admission is $1 per child, with adult chaperones and teachers free. Children must be accompanied by an adult.
Groups are welcome as well by calling Bloomfield at 989-893-5733 or emailing her at cbloomfield@bchsmuseum.org.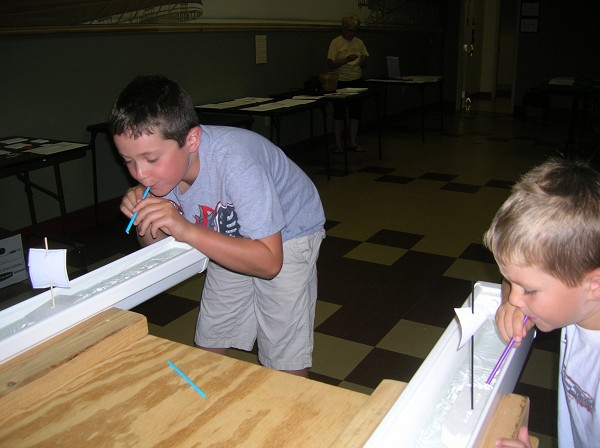 Collin and Dylan Heidtman learn about wind power and sail boats during a rain gutter regatta.
Photo by Pati Lalonde
© MyBayCity.com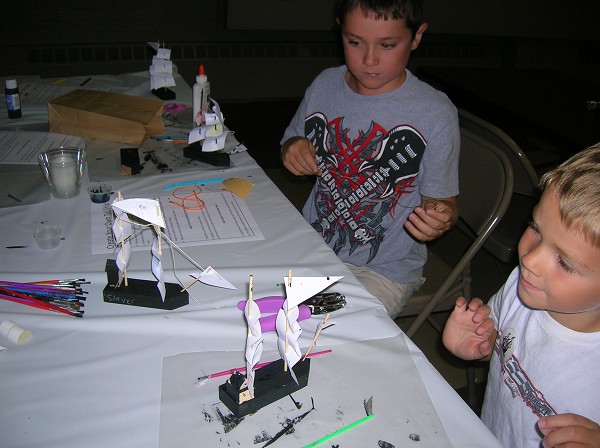 The brothers admire their very own tall ships.
Photo by Pati Lalonde
© MyBayCity.com