Booked for Lunch at Wirt Library
Spring 2017 Schedule
February 17, 2017
By: Mary Penn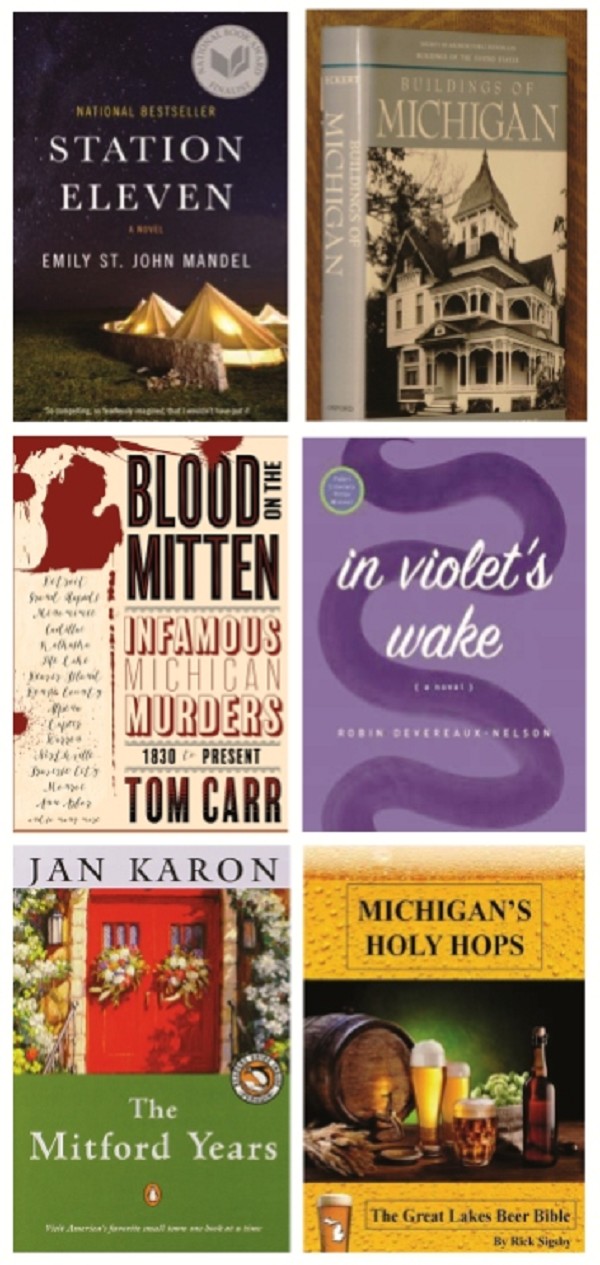 The Bay County Library System's bi-annual Friday book series begins its spring session on March 3! Bring a lunch and your friends to the Wirt Library Community Room at 500 Center Avenue, Bay City for exciting presentations by authors and reviewers in a variety of genres.
Doors open at 11:30 am; the program runs noon to 1:00 pm. Coffee and cookies are provided by Friends of the Bay County Libraries. No registration is required, but seating is limited.
March 3: Paul Chaffee (Reviewer)
Station Eleven
by Emily St. John Mandel
March 10: Tom Trombley (Reviewer)
Buildings of Michigan
by Kathryn Bishop Eckert
March 17: Tom Carr (Author)
Blood on the Mitten: Infamous Michigan Murders 1700s to Present
March 24: Robin Devereaux-Nelson (Author)
In Violet's Wake
March 31: Pati LaLonde (Reviewer)
The Mitford Years
Series by Jan Karon
April 7: Rick Sigsby (Author)
Michigan?s Holy Hops: The Great Lakes Beer Bible
Visit us online at
www.baycountylibrary.org
.