MOVIE REVIEW: "Wonder" . . . It Was Wonderful
November 18, 2017
By: Kathy Rupert-Mathews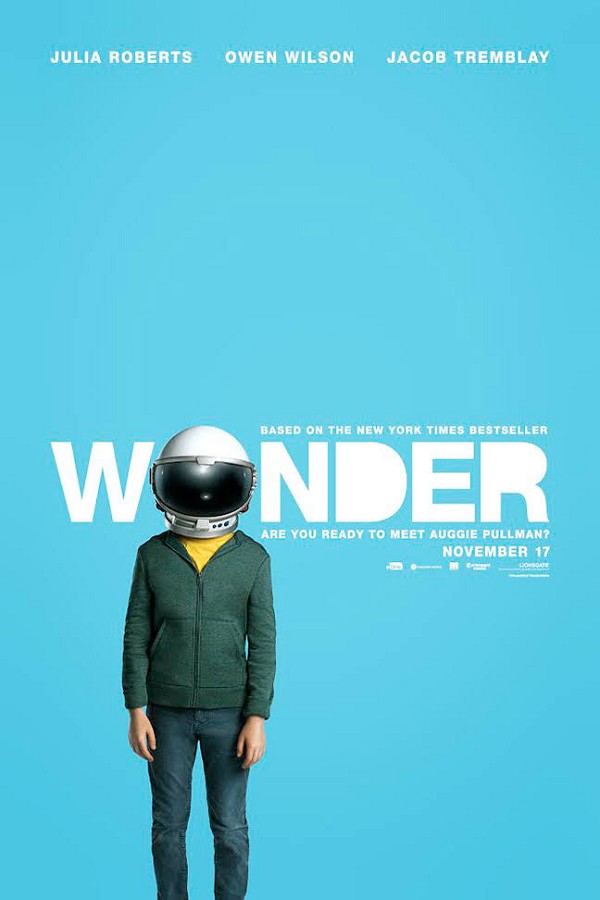 We saw "Wonder". It was wonderful! It's a true story of strength and friendship.
We meet Auggie Pullman, played by Jacob Tremblay, as he is about to enter 5th grade. His loving mom, played by Julia Roberts, has home-schooled him his entire life. Auggie has facial differences from being born with Treacher Collins Syndrome. He has had numerous operations that have made it possible for him to breath, hear and speak. Of course, this makes him different and we all know how well that works in middle school. His father and sister, well played by Owen Wilson and Izabela Vidovic, are very supportive.
It's a lovely story that is well presented through the eyes and recollections of Auggie, his sister Via, his friend Jack Will, and Miranda his sister's friend.
It takes place on the east coast of the USA for a change instead of sunny California. It is a true story and Auggie does exist. 20/20 did a story on him and his family.
We loved it. It is PG and should be shown in all middle and high schools. With bullying being a "hot button topic" the book should at least be required reading.
So go. Have fun. Eat popcorn.