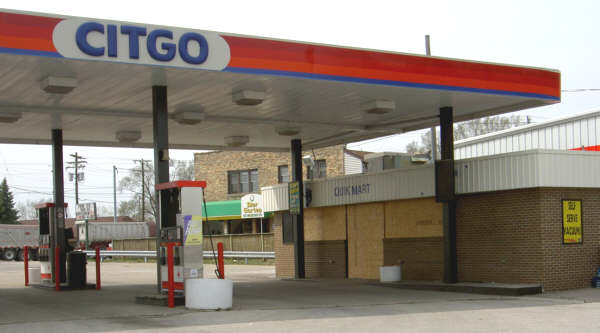 Citgo gasoline station at Wilder Road and State Park Drive in Bay City has been boarded up for several months and is for sale.
---
Governor Puts Campaign Against High Gas Prices Into Overdrive
Republican Challenger DeVos Even in Overall Poll, Lags in Grand Rapids
April 21, 2006
By: Dave Rogers
As the pump dials spin ever higher numbers, Jennifer Granholm, the Democratic governor of Michigan, has launched her own personal campaign against high gasoline prices.
The unusual step of a governor leading the charge against corporate interests has been rarely seen since Depression days, some political observers noted. In Michigan, few such outright anti-corporate stances have been seen since G. Mennen Williams was governor in the 1950s.
The governor's public interest leadership may be in response to falling poll numbers driven by a negative TV ad assault by a well-funded Republican opponent, Dick DeVos, of Grand Rapids.
---
--- Advertisements ---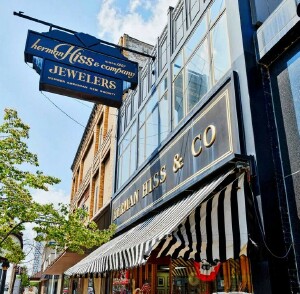 ---
While DeVos backers point to a 43-43 percent tie in overall poll numbers, Granholm supporters note the governor has a 53-34 percent lead in favorable rating in the Grand Rapids area. "This weakness in his home area indicate how his neighbors, who know him, feel," said Lansing Louie, our political seer, adding: "DeVos so far has been careful not to make policy statements and when he does his ratings may be affected."
According to EPIC-MRA, the governor leads DeVos in favorable-unfavorable rating 53-28 percent in the Detroit area, 53-27 in the Flint/Saginaw area, 68-40 in the Lansing area and 42-29 in the Traverse City area.
In a strange juxtaposition, DeVos leads 53-33 percent in the Bay area, with 14 percent undecided, while the governor leads 53-40 in the Grand Rapids area with only 7 percent undecided.
While Granholm leads 73-17 percent among Democrats and 43-33 among Independents, DeVos shows strong Republican support 75-12 percent. Undecided voters range from 5-23 percent in various categories.
You can participate in the gas price campaign by signing a petition on the state website.
In the face of possible record high prices for a gallon of gas, Governor Granholm Friday asked Michigan motorists to join her in calling on President Bush to support a cap on excessive oil company profits.
The Governor unveiled a LOWER GAS PRICES online petition at www.michigan.gov/lowergasprices.
Don't blame your local gas station operator, however, the governor indicated, noting they are squeezed by the corporate giants, too.
Meanwhile, nationwide campaigns are underway to boycott Exxon-Mobil, the nation's largest gasoline suppliers, in hopes lower sales will cause the behemoths to cut prices.
And Citgo, a retail gasoline firm owned by the government of Venezuela, is the subject of a "war," with some urging a boycott and others a "BUYcott."
One Citgo station in the Bay City area, at Wilder Road and State Park Drive, has been shuttered for several months, reportedly because it is not profitable. The building is for sale with commercial broker Henry Johnson of Bay City.
Citgo has been attacked because the dictator of Venezuela, Hugo Chavez, has vowed to bring down the U.S. government.
Supporters note that Venezuela is the only top oil producing country in the world that is a democracy and that Chavez was elected on a platform calling for using his nation's oil revenues to help the poor.
Chavez is squeezing the world petroleum industry for a greater share of revenue by increasing the tax rate up to 50 percent, from the present 36 percent, to foreign oil companies working in Venezuela.
"Michigan drivers may soon be paying an average of $3 or more for a gallon of gas, and it's time for President Bush and the leadership in Washington to start protecting us from the skyrocketing cost of gasoline," Granholm said. "It's just not right that oil companies should be allowed to hold customers hostage to outrageously expensive gas while they rake in billions of dollars in record-setting profits.
"If you agree with me that we need relief at the pump now, please join me in signing an online petition calling on the President to cap excessive gasoline profits," Granholm said.
Granholm noted that oil prices have increased 240 percent since President Bush's inauguration in January 2001, and the average price for unleaded gasoline is 64 cents higher than this time last year. Exxon Mobil is reporting a $36.1 billion profit, making it one of the most profitable corporations in the world - larger than the next four companies on the Forbes 500 list, combined.
Particular outrage has been expressed by pundits like Lou Dobbs, CNN business correspondent, to a $400 million retirement bonus paid to Exxon Mobil CEO Lee Raymond. U.S. Sen. Byron Dorgan, D-ND, called the payment "a shameful display of greed."
---
--- Advertisements ---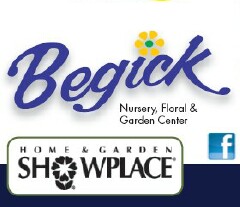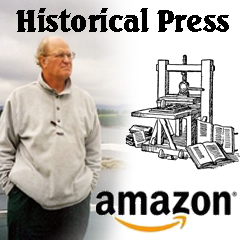 ---
Granholm said 95 percent of service stations in Michigan are locally owned and operated, and even though many of them display oil company signs, they are struggling with these high costs, too.
"Our focus is not the local service station owner but the profits being banked by the oil companies, and that's why nearly eight months ago, I and a group of other concerned governors, urged the Presidentto take action to bring down the sky-high prices of gasoline," Granholm said. "We urged the President to bring down the price of gas by capping oil profits and using federal anti-trust laws to prosecute companies pocketing extra profits at the expense of consumers in the wake of disasters like Hurricane Katrina."
The governors also asked Congress to investigate energy profiteering and pass legislation requiring oil companies to refund excess oil profits to consumers.
Granholm said the online petitions will be sent to the President.
Granholm has acted on several occasions to protect consumers from rising gas prices in addition to calling on the President to cap oil profits in September 2005 and in her 2006 State of the State message. Over the past three years, Granholm has supported legislation that would ban price gouging during states of emergency.###